How Dream Home Makeover's Syd And Shea McGee Nearly Lost It All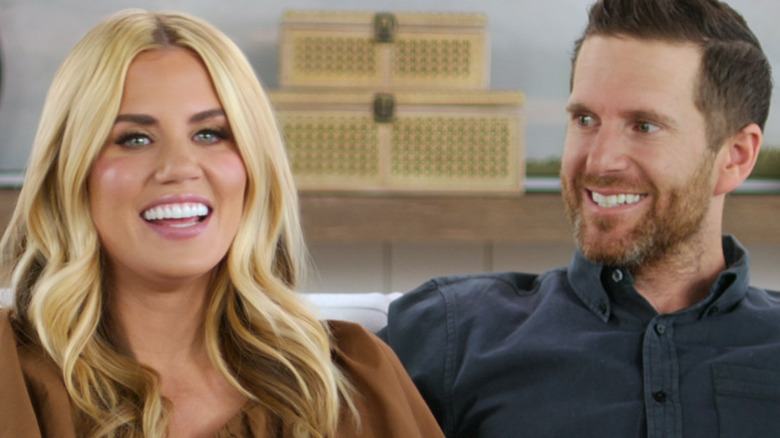 Netflix
Shea and Syd McGee from "Dream Home Makeover" are the latest lovable couple to take the home renovation world by storm. Aside from appearing on the hit Netflix show together, the McGees run their own design firm, Studio McGee. And, as a post on their blog points out, they even filmed portions of the show in the family basement. The couple revealed they'd been keeping the show a secret for years before it launched, after initially meeting with the streaming giant in 2018. 
One of the biggest reasons the McGees have gone down so well with fans is their authenticity. "We were really lucky that our shares represent what our real process is actually like. What you'll see in this show is true to how we communicate with our clients, work with contractors, and collaborate with our team," they confirmed on their blog. Maintaining authority over their output is of paramount importance to Syd and Shea, as they told PopSugar emphatically, since their YouTube days. 
"Netflix really has allowed us to just be us," Shea acknowledged. "Syd and I will be talking, and they'll be capturing it all. It's very us. That was a really pleasant experience to just have the freedom to be ourselves." Considering all the hardships they endured to get here, it's only fitting the McGees retain creative control over their increasingly lucrative brand. 
The Netflix stars bet everything on themselves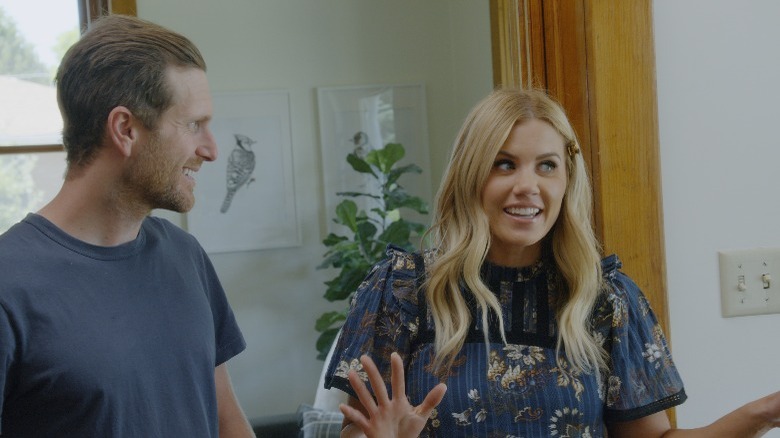 Netflix
The success of "Dream Home Makeover," and the stars' interior design business, Studio McGee, is even more impressive when you consider everything Syd and Shea McGee risked to make it possible. People notes they quit their day jobs in quick succession to focus full-time on the business, necessitating a drastic change in lifestyle. The couple was ultimately forced to relocate to Utah, where they'd originally met in college, after sinking every penny they had into it, to no avail. "We knew it was less expensive and we were already kind of at a place where there wasn't a backup plan," Shea admitted.
Nowadays, their design firm is thriving, while the show is a massive hit, with Shea acknowledging to People, "Never in my wildest dreams did I think we would be here now." It's taken them over a decade to get to this point, gradually building up their client base and working seven days a week in the beginning. Thankfully, the McGees don't regret striking out when they did, even when things got desperate. 
What sets them apart from other reality TV renovators, meanwhile, is everything we see on "Dream Home Makeover" is real. As Shea explained to The Salt Lake Tribune, "We run a design firm that designs homes all over the country. And so many of the home shows that we watch, the homes are just for television. We're so excited to bring what's happening at a design firm to television."
Dream Home Makeover didn't happen overnight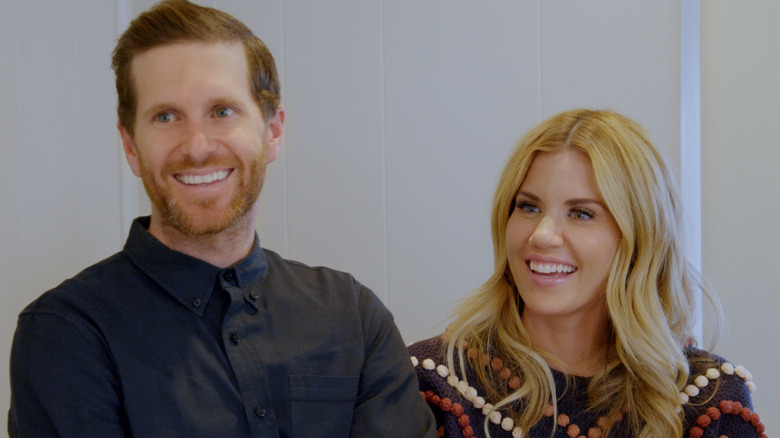 Although it seems Syd and Shea McGee were always destined to front their own show, it's worth noting they didn't land "Dream Home Makeover" as easily as you'd imagine. As Hello! Magazine clarifies, Netflix wasn't the McGees' first port of call. In fact, they'd given up making it to TV after a dodgy experience with another production company. 
"We actually at one point made a sizzle reel for a TV show and it did not go over well and after that experience, it was not good and we said we're never going to do TV and ultimately decided to do our YouTube channel," Shea told the outlet. "We launched our YouTube channel where we do lots of how-to videos, behind the scenes and house tours of our projects, and as we did that, we became more confident in front of the camera."
When Netflix reached out, they thought nothing of it, filming with them for a year without assuming anything about the show's future. Per People, the other production company actually spotted Syd and Shea on Instagram, where they documented their most stunning projects, but the plans for a TV show fell apart when they wanted to present Syd as a fake contractor, similar to HGTV legends Chip and Joanna Gaines.
As the "Dream Home Makeover" stars have made abundantly clear at this stage, what you see is what you get with them, and evidently, the wait was worth it.