Elisabeth Hasselbeck's Sarcastic Offer To Jill Biden Has The View Fans Seeing Red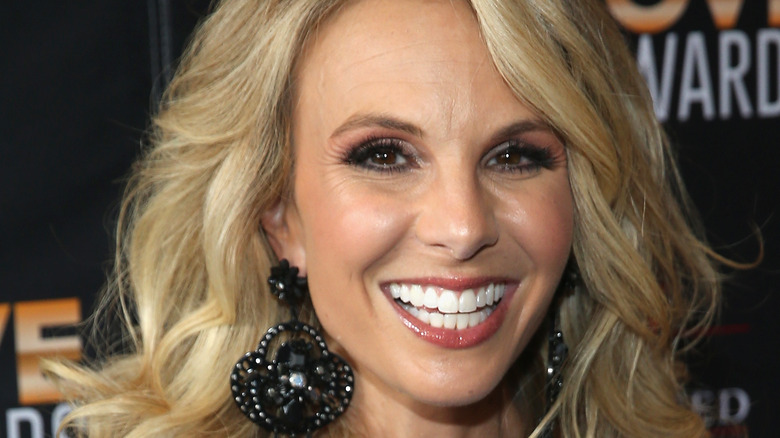 Terry Wyatt/Getty Images
First Lady Jill Biden is a big fan of Post-it notes. She recently told Real Simple about her use of the office supply when family comes to visit. "It started because the Bidens are a big family, and we have a lot of gatherings. And they would all say, 'What can I do to help?'" Biden explained. Instead, she prefers to write down tasks for guests on the Post-its so they know where they can lend a hand.
The president's wife's disclosure about her Post-it hack was what prompted Elisabeth Hasselbeck, who stepped in to guest host "The View," to go after the first lady in a very creative, albeit sarcastic, way. First, as viewers know, the former host was the conservative voice on the panel back in the early 2000s and is no stranger to arguing with her co-hosts (via Decider).
So, it wasn't exactly surprising that Hasselbeck was ready to take on Joe Biden's policies upon her return to the ABC talk show, despite knowing she'd ruffle a few feathers. Just how she did this has everyone talking.
Elisabeth Hasselbeck has some Post-it tips of her own
The ladies on "The View" were discussing Jill Biden's reliance on Post-its for task delegation during family visits when Joy Behar took the opportunity to bring up how much her former co-host Elisabeth Hasselbeck also finds the office supply indisposable.
"I do love a Post-it," the guest host admitted, and then pulled out some Post-its that she felt "Jill could use for our commander-in-chief" (via Decider). Among her notes for the President? "Americans can't afford your America."
Another Post-it created by Hasselbeck said, "Gas prices hurt us." She also wrote, "recession is real," on a Post-it and added another sentiment about praying for Joe Biden even though she made it clear she did not vote for him in 2020.
So how did the stunt go over with the other hosts and viewing audience? Their responses probably won't shock you.
Elisabeth Hasselbeck's Post-it bit angers her co-hosts and viewers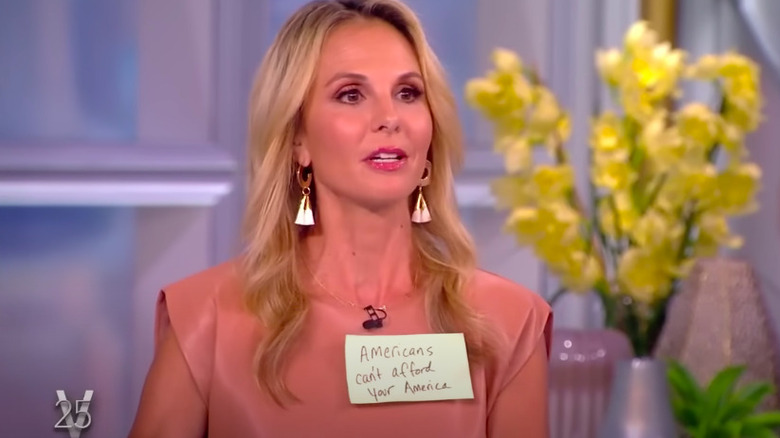 YouTube
Not surprisingly, outspoken Democrats Joy Behar and Sunny Hostin did not appreciate Elisabeth Hasselbeck's Post-it bit criticizing the current administration, with the latter barking back at her that "the guy that you did vote for screwed up this country [and] started an insurrection."
The former had another idea for a Post-it: "Gas prices are not your fault." And, Twitter fans of "The View," who already had voiced their disapproval of her appearing on the program in the first place, were ready to pounce.
Indeed, Twitter users were not afraid to blast Hasselbeck's Post-it note stunt on "The View," with one person calling the messages "disrespectful." Someone else opined that the stunt was "condescending." Other viewers seemed downright angry, with a Twitter user proclaiming, "Can someone shove a post it note over Elisabeth Hasselbeck's big trap."
Still, to be fair, some viewers appreciated the conservative's Post-it bit, with one tweeting it was "spot on."