The Unexpected Honor Nancy Pelosi Shares With Britney Spears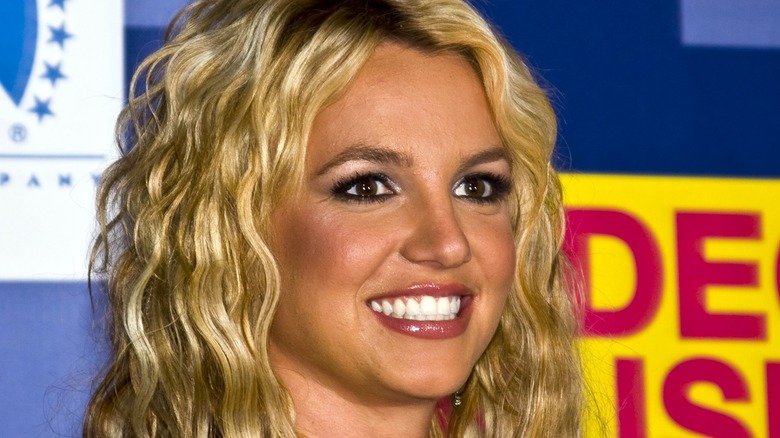 Dooley Productions/Shutterstock
At first glance, the Speaker of the House and the princess of pop don't seem to have much in common. But scratch just beneath the surface, and these two trailblazing women share more than just cultural icon status. Both Nancy Pelosi and Britney Spears have been honored by Glamour Magazine as Woman of the Year. Along with other high-achieving women in their fields, WOTY, as it's lovingly called at the magazine, annually celebrates entertainers, athletes, activists, and politicians ranging from Madonna to Kamala Harris.
Late Glamour editor-in-chief Ruth Whitney created WOTY to foster "a network of impressive women who would continue the connections they made at those awards over time," Whitney's son Phillip told the magazine. That's why, says the younger Whitney, his mother invited the winners back again and again. Pelosi took home the award in 2002, Spears won the following year, and in 2007, Pelosi was awarded her second WOTY. 
Both Nancy Pelosi and Britney Spears are working moms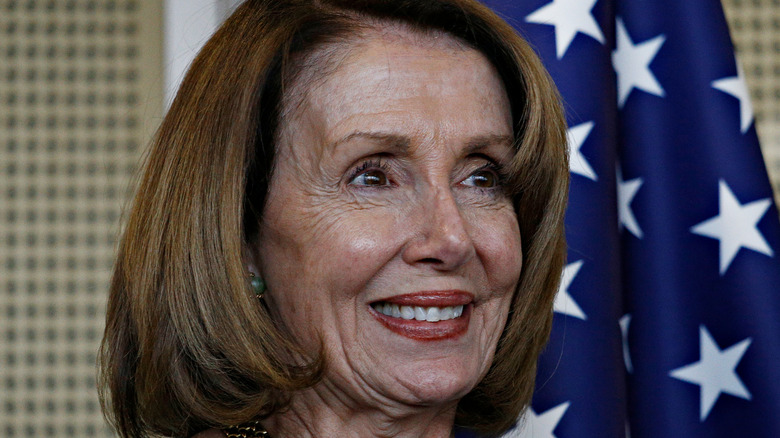 Alexandros Michailidis/Shutterstock
According to her official House biography, Nancy Pelosi is the daughter of a former congressman. She studied political science before marrying her husband Paul and giving birth to five children, including her journalist-filmmaker daughter Alexandra. Pelosi's children believe her work as a busy mom prepared her for life in Congress. In an excerpt from "Madam Speaker" printed in Vanity Fair, author Susan Page noted that while the skills Pelosi learned growing up in a political family made her first run for office easier, she found her parental knack for group organization equally as useful. When her children were old enough to fend for themselves, Pelosi decided to use those skills to benefit others. In 1987, she won a special election to represent California's 12th district, where she has remained for over 35 years (via L.A. Times).
Britney Spears' origins could not be more different from Pelosi's. She became a child star at the age of 11, notes Biography.com, joining the Mickey Mouse Club alongside other stars of her generation including Keri Russell, Christina Aguilera, and Justin Timberlake. By 1999, her album "...Baby One More Time" sold more than 25 million records and topped the Billboard charts. She welcomed her first child with Kevin Federline in 2005 and another in 2006, continuing to tour and release albums while her children were small.
Nancy Pelosi and Britney Spears won Glamour's Woman of the Year at crucial points in their careers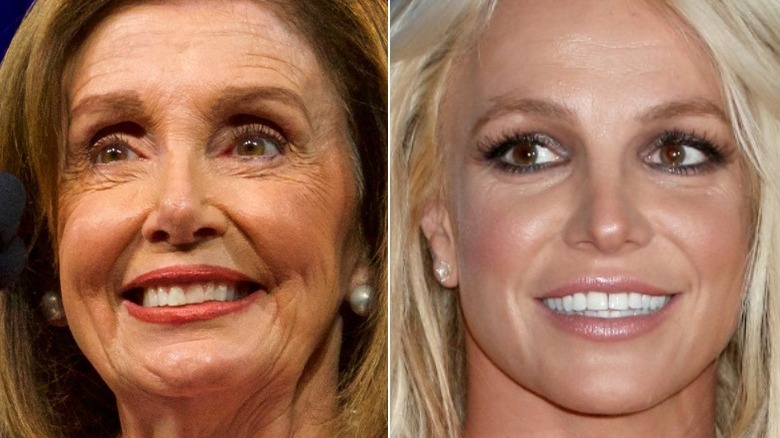 Kathy Hutchins & Sheila Fitzgerald/Shutterstock
When Nancy Pelosi, then 62, won her first Glamour Magazine Woman of the Year award in 2002, she had only been recently elected by Democrats to be the House minority whip. According to the Washington Post, this win made her the highest-ranking woman in the history of Congress. In a passionate acceptance speech, Pelosi remarked, "Every generation has a responsibility to make the future better for the next." She remained true to her word, continuing to shatter glass ceilings by becoming the first woman named Speaker of the House of Representatives in 2007 (via History). Glamour honored her accomplishments the following year, inviting her back again – just as Ruth Whitney intended.
Britney Spears won Woman of the Year in 2003 when she was just 21. The award came on the heels of the release of her fourth album, "In the Zone," her infamous ABC interview where Diane Sawyer questioned Spears about her breakup with Justin Timberlake, and her iconic kiss with Madonna at the VMAs. (Glamour's 2000 Woman of the Year Sharon Stone attended the awards the year Spears won and joked to the press that she was upset Spears hadn't kissed her.) After the ending of her conservatorship, the world awaits Spears' return to pop music — and the Woman of the Year awards.