Unique Gifts That Make You Look More Thoughtful Than You Are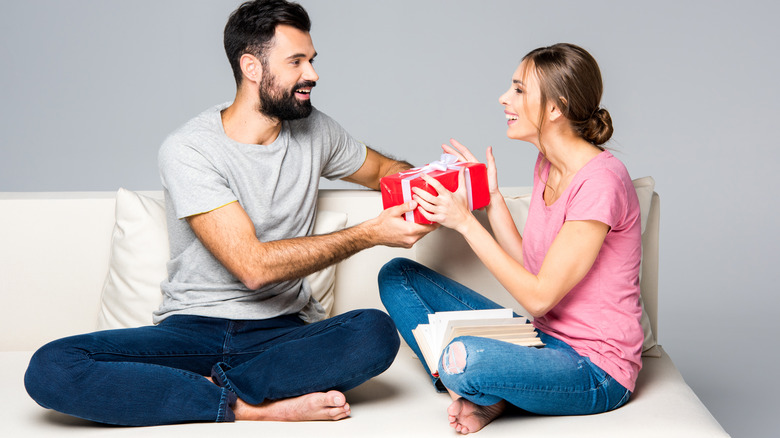 Shutterstock
Selecting the perfect gift comes easy for some people, but for others it's a nightmare of epic proportions. Whether you're feeling the pressure of the holiday season that seems to be coming earlier every year or you're searching for the perfect birthday or anniversary gift and don't want to fall behind on stocking up, we've got the perfect list for you. 
Some of these gifts are funny, some are innovative, and a few even give back to worthy causes, but they share one thing in common — all are super thoughtful and creative gifts for the right person. Don't forget to check back often, we'll be adding more awesome gifts as we come across them.
A Tipsy Elves sweater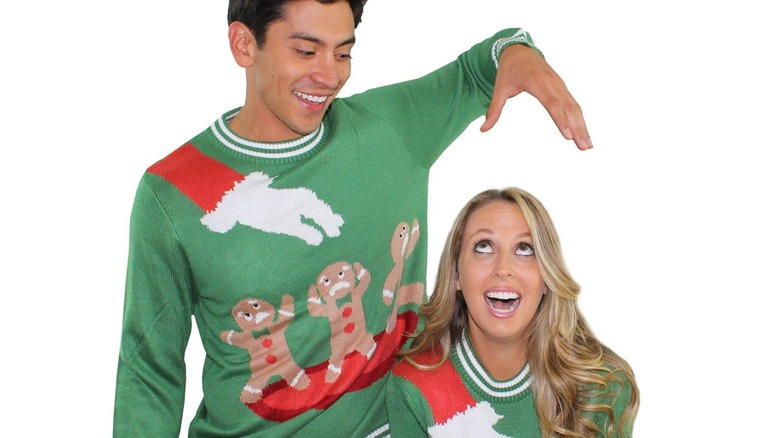 Let's start straight out the gate with something funny — because who doesn't love a good holiday sweater? These make a great gift for that person in your life with an excellent sense of humor. Plus, you may not be able to resist buying one for yourself — you'll certainly bring the wow-factor to your annual ugly holiday sweater party. With hilarious sweaters for Christmas and Hanukkah, as well as just about every type of clothing you can think of (yes, even leggings!), make sure you give the Tipsy Elves a visit while you're doing your shopping. Plus, if you subscribe to their email list, you'll get 10 percent off your first order.
Sweaters start at $49 (but most of them are $65) and you'll get free shipping on orders over $75, so check out everything those Tipsy Elves have to offer.
Vellabox subscription box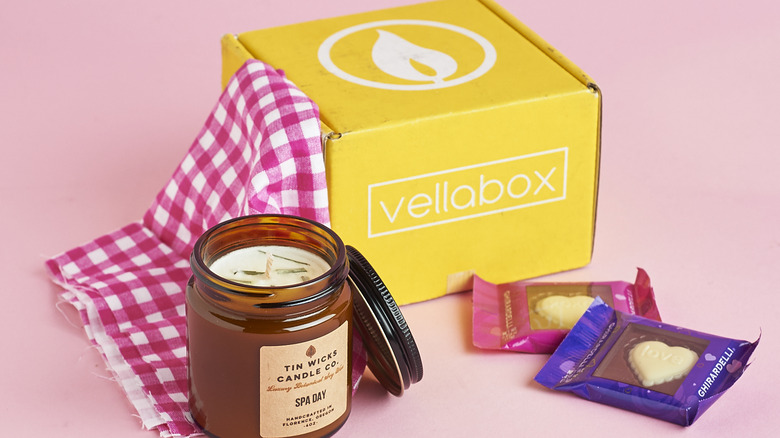 This one is for the candle-lover in your life. These lead-free, hand-poured candles arrive monthly in your choice of 4 oz., 8 oz., or one of each! Plus, the candle selection isn't random — different scents will arrive when they're seasonally appropriate. I'm not saying that means there will be a pumpkin one in the fall, but I'm not not saying that. The candles are a surprise, but "guaranteed to delight." 
If you want to give the gift of fabulous-smelling light, there are 3-month, 6-month, and 12-month gift options ranging from $10-30 per month.
Goodbeing subscription box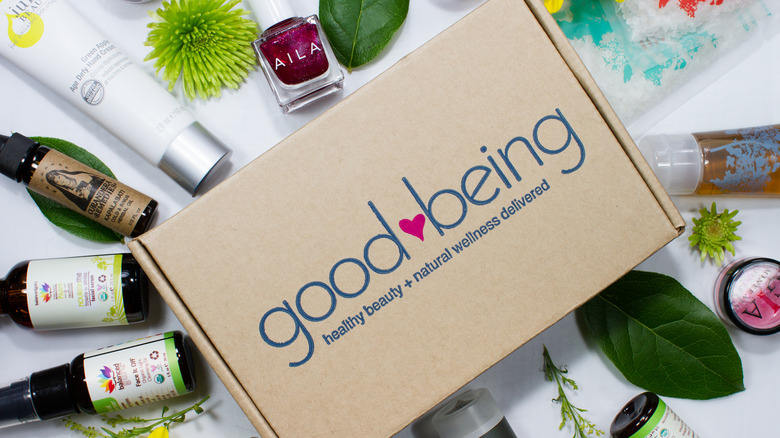 Subscription box services are all the rage, and with good reason — what better way to discover new products and learn what you love? But not all beauty and wellness products are created equal. With a Goodbeing box, you'll get to sample healthier beauty and wellness products than what you might typically find in a subscription delivery service. If you have someone in your life who is health-conscious, and also loves trying new things, this is a great option. 
Not only will the experts at Goodbeing pick out new products for your recipient to try, your loved one will get to pick out one or two of their own products from a selection each month. 
You can choose between the beauty box or the lifestyle box in either the standard size ($24.95 per month) or the mini size ($9.95 per month). Plus, delivery is available in the US, Canada, Australia, Denmark, Finland, France, Norway, Sweden, and the UK!
Quell wearable device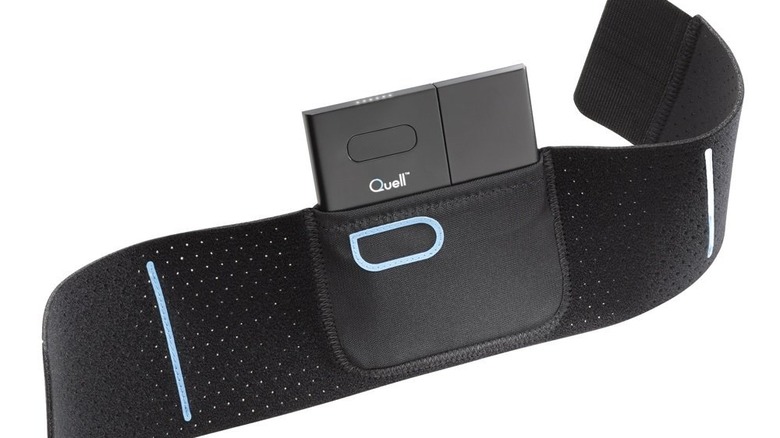 There are a ton of different wearable devices, from fitness to breathing and just about everything in between. Quell is the wearable device for people suffering from chronic pain. What better gift than the gift of pain relief? Quell is worn on the upper calf and uses your body's own natural response to pain by stimulating your sensory nerves and sending a signal to your brain to stop the pain. You control those neural pulses through the device's app and can even monitor your progress. It's clinically proven, 100 percent drug free, and can be used day or night.
You can get the Quell Starter Kit for $249.
A sponge subscription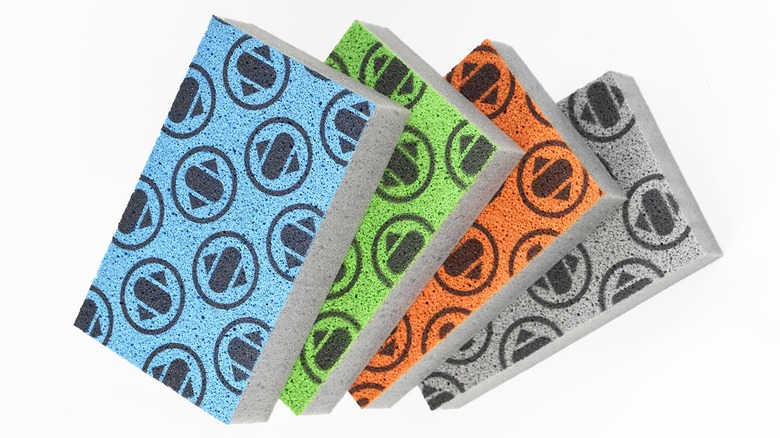 I know, you think I'm crazy or that I can't possibly be serious, but I'm both sane and 100 percent serious. Hear me out. Skura Style is the subscription service that ensures that not only your kitchen sponges look nice like the rest of your kitchen, but that they're replaced regularly. No more ugly, germ-filled sponges sitting on the back of the sink in the sponge holder. Depending how much your loved one likes (or needs) to clean, you can gift four sponges delivered either monthly or every other month. They're antimicrobial, super absorbent, odor resistant, and dry quickly. Plus, the monogram fades when it's time for the sponge to be replaced Perfect for the clean freak — I mean, clean-conscious — person in your life.
No matter which option you choose, you're looking at $12 per delivery. Not bad at all!
A gift box that gives back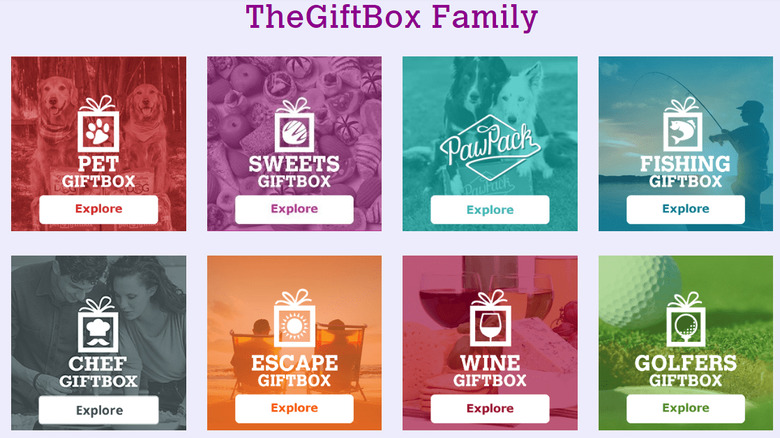 This one is great if you want to give the gift of a subscription box, but can't decide what kind. Even better, you'll also be giving back. Through TheGiftBox.com, you can choose between a variety of options targeted at specific demographics, ranging from boxes for mom, the fisherman in your life, your pets, a food lover, and more. Not only are there lots of boxes to choose from, the box can be changed within the same monthly subscription. Want to start with a box of sweets, but then switch to a box for your pups? No problem! 
The boxes vary in price from $17.99 up to $54.99 for a one month purchase (with discounts for subscription delivery). The best part is that with every purchase at TheGiftBox.com, you can select to give back to one of their charity partners. It is the season of giving, after all. So check out their boxes and choose the one that's perfect for someone on your list.
Tribute video montage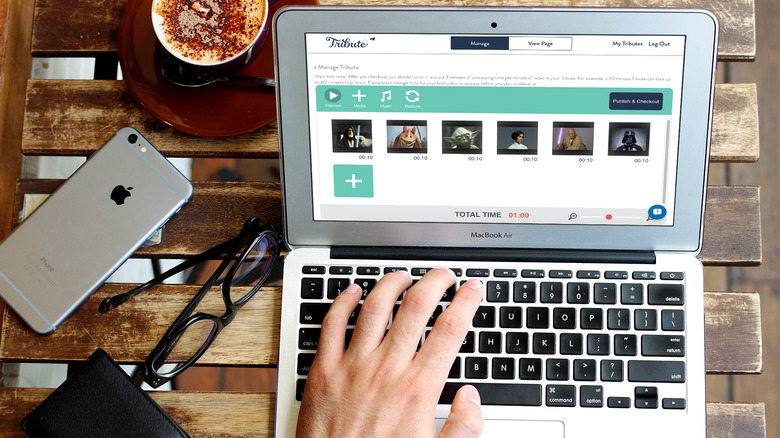 If you have a loved one who lives far away or otherwise can't be with you for the holidays, a video montage is the perfect gift. Calling themselves "the most meaningful gift on Earth" Tribute is a video montage that is created collaboratively between friends and family. The Tribute software lets you invite people to collaborate, gives them a prompt, and then makes it easy for you to collect and compile the videos. They report that 80 percent of recipients cry tears of joy. Now that's a gift!
The basic Tribute starts at $19 with a Concierge option for $99 and the Deluxe Concierge for $175, plus it's easy to get started.
23andMe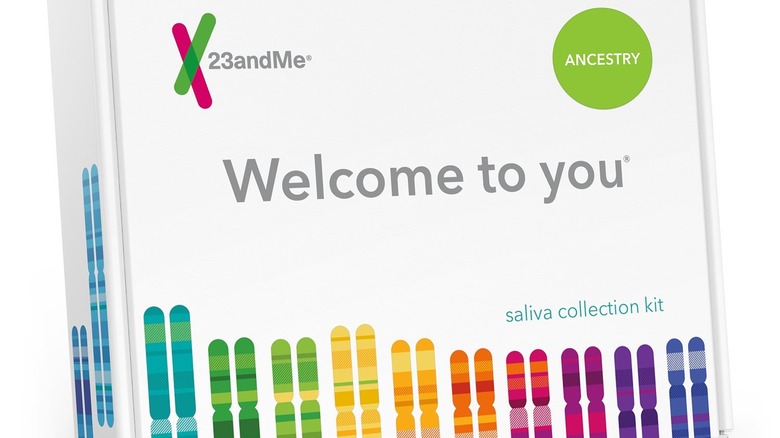 If you have a loved one who is interested in learning more about their health and family history, 23andMe is a great gift. Super easy to use, your gift recipient will receive all of the pieces necessary to collect a saliva DNA sample and then send it off to be analyzed. A few weeks later, they'll be able to log on to see their ancestry results. Choose between the basic Ancestry Service and the Health + Ancestry Service. 
The basic service ($99) provides a global breakdown of ancestry by percentages while the more advanced service ($199) provides more detailed reports about ancestry, genetic health risks, carrier status, traits, and wellness. Both options allow you to connect your DNA results to family members to provide a fuller picture of your entire family's ancestry. Pretty cool.
Petcube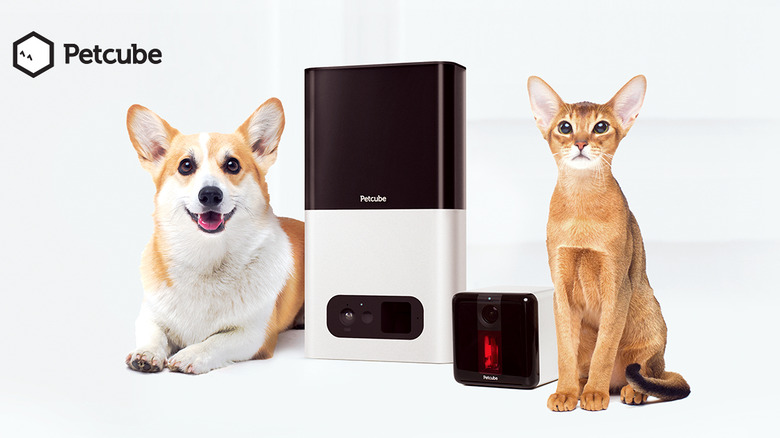 No one likes to leave their furbabies home alone, but thanks to advances in technology (yay, science!) now we can not only keep an eye on our pets, but even give them treats when we're away. If you have a loved one whose pets get a little lonely during the day, the Petcube camera is a great gift. The Petcube Play has a built-in laser toy that lets you watch and play with your cat (or other laser-loving pets) remotely. The Petcube Bites lets you watch and interact with your pet by tossing them treats at your command. 
Both come with a free trial of Petcube Care, which lets you record 24/7. Your loved one never has to miss another pet moment, no matter where they are. Get the Petcube Play for $199 or the Petcube Bites for $249.
GiveMeTap water bottle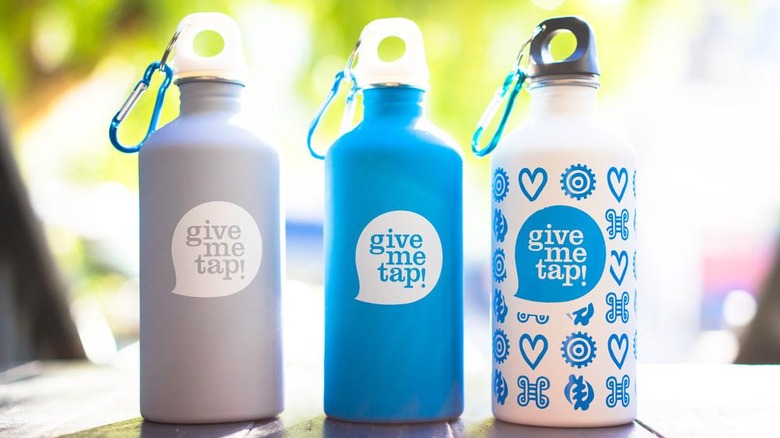 If you have a fitness fanatic on your gift list, or just someone who could use some extra hydration, you may be considering a water bottle. If so, get the GiveMeTap water bottle and you'll not only be gifting your loved one, but also providing someone in Africa with five years of clean water. The GiveMeTap bottles are reusable, lightweight, and BPA-free so you can feel good about using them.
They start at $18, but 20 percent of the company's revenue (before salaries and everything else is taken out) is donated, meaning that more than 100 percent of profits goes to providing clean drinking water.
Indoor garden kit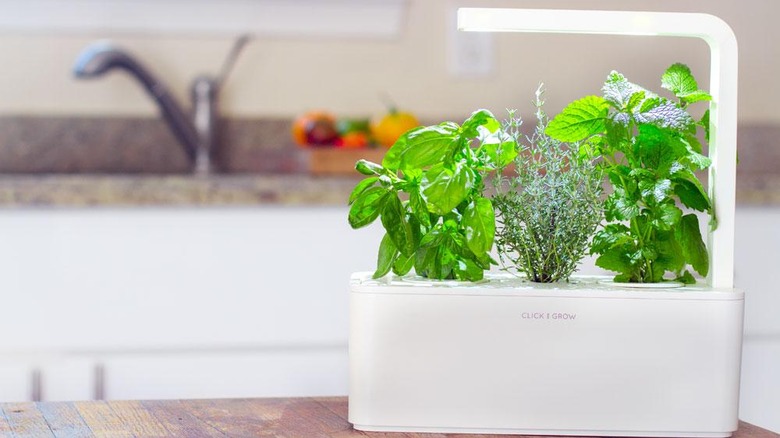 Looking for the perfect gift for the city dweller on your list who could stand to eat a bit better, but doesn't know the first thing about gardening? The indoor garden kits from Click & Grow are the way to go. Their indoor smart gardens take all the hassle out of growing herbs and veggies thanks to "smart soil" that knows what nutrients the plants need at what point in their life cycle and creates that environment automatically. Plus the water tank holds enough water for an entire month and the energy efficient lighting only consumes four watts of power. Choose the right size garden for your loved one and even sign them up for a plant subscription box to keep the herbs and veggies coming. Even without a green thumb, they'll be able to sustain a thriving garden for making delicious meals anytime.
The garden kits start at $59.95 (the Smart Herb Garden) while the plant subscription box starts at $21.95 per delivery.
Instapainting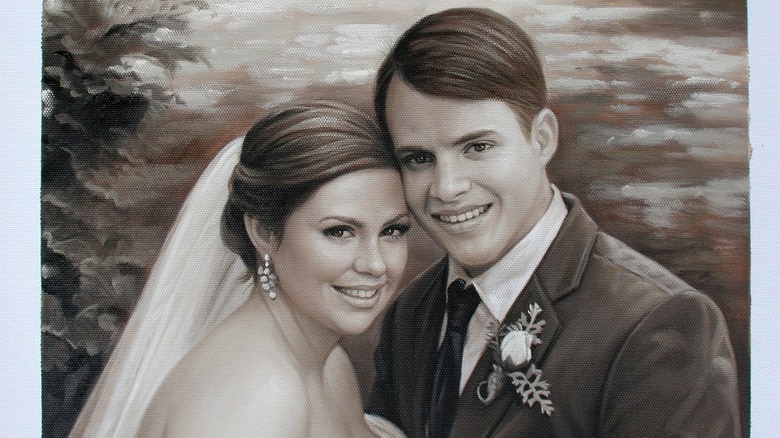 How many of us actually print and hang our favorite photos these days? Most of us just share them to social media and if loved ones ask for a copy, we just direct them there. But how cool would it be to have professional custom paintings of your favorite family photos hanging around your home or available to give as a gift? That's exactly what Instapainting does. 
You just upload a photo, and in about three weeks you'll get a professional piece of artwork back. Choose between pencil, colored pencil, charcoal, watercolor, mixed-media, and oil painting. You can even get your artwork delivered framed. The US-based company ships worldwide and has a 100 percent money back guarantee.
Prices start at $49 and vary based on size and type of material used, all of which you can check out on their site to get started.
Robeez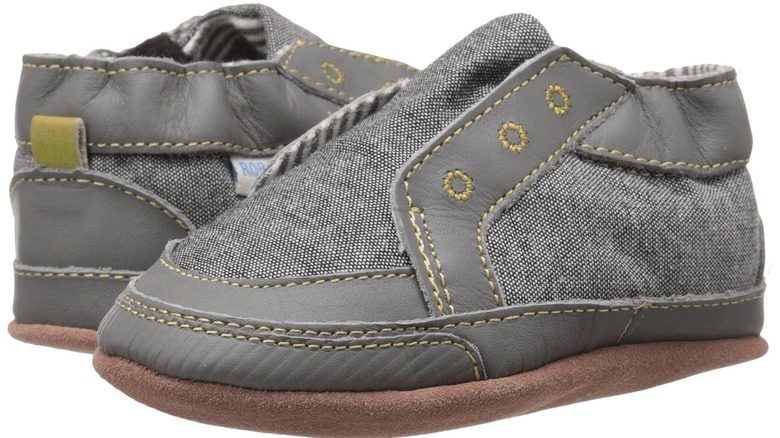 If there's a new mom or dad on your list (or you have a bundle of joy of your own), definitely check out Robeez. They have a ton of adorable baby clothes, but the one item you should have your eye on for any kiddo about to start walking is definitely the shoes. They have soft soles so the little ones can use their toes for grip as they're just learning how to walk. Plus, the winter boots are just too adorable for words. Get these as a stocking stuffer for your own kid, or splurge on a gift card for that new mom or dad in your life. 
The soft soles start at $14.99 (up to $38), while baby boots start at $17.99 (up to $40). Seriously, these cream colored baby boots belong on your list.
Nokia Steel activity tracker watch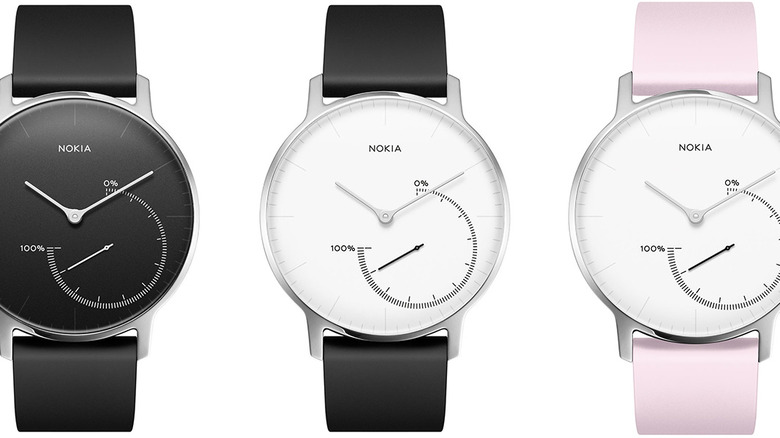 For the person who likes the idea of a fitness wearable, but doesn't like their typical boxy, digital look, check out the Nokia Steel. At first glance, it looks like a typical analog watch, but then you'll notice that it has an additional analog sub-dial that tracks your progress toward your activity goal. Maybe the best thing about the watch is that the battery lasts for eight months, so there's no charging hassle and no cord to keep track of. 
It has an automatic activity recognition, so it knows if you're running, walking, cycling, or swimming, and you can check out the app for more in-depth info. It also tracks your sleep and has a silent vibrating alarm function. The customizable band can be switched for leather, woven, or silicone so no one will even know you're wearing an activity tracker unless you want them to. 
It starts at $129.95 without customization, so go ahead and start shopping!
KAZI artisanal goods from Africa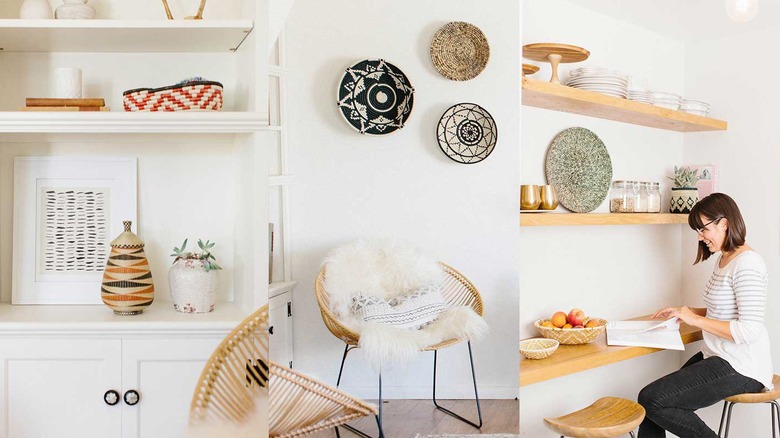 There's nothing better than buying something that's not only beautiful and functional, but also helps do good. KAZI Goods are crafted by artisans all over impoverished portions of Africa through sustainable and fair wage employment. According to their website, the average KAZI artisan has 5.7 dependents. Because KAZI employs 3,200 artisans, that means that by purchasing a gift through them, you're helping to support more than 21,000 people. 
From baskets and jewelry to home, kitchen, and dining decor, there's a beautiful item for everyone. Jewelry ranges from $29-39, while home decor ranges from $18-98. Kitchen and dining items are $15-129 and baskets range from $23-129. No matter your budget, there's something for everyone.
StoryWorth keepsake book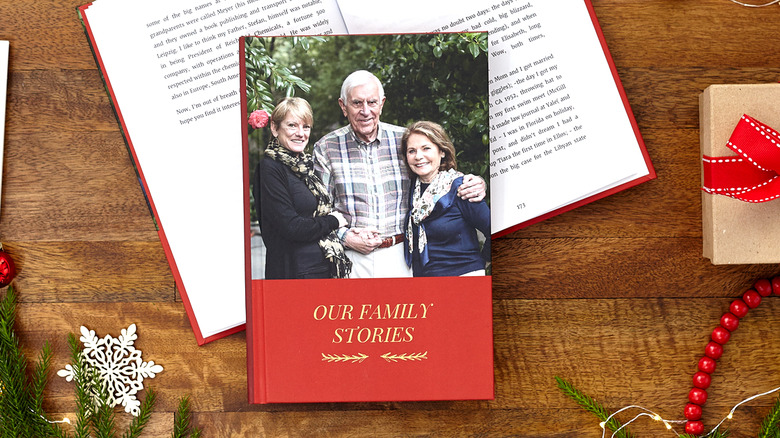 Have you ever wished that you had written down a loved one's stories before they passed away? Or maybe you weren't close to your family growing up and you wish you knew more about their lives. If this resonates, StoryWorth is the gift for you. The way it works is that you choose a family member (or multiple, if you want to purchase additional) and each week for a year they'll get story prompts sent to them. 
There are hundreds of questions to choose from and ask things like "What was something that you believed all through childhood and were surprised to find out was false?" and "What's something you really disagreed with your parents about?" along with lighter questions like "What was your favorite candy as a child?" and "What's your favorite joke?" At the end of the year, the stories your loved one has written will be bound in a hardcover keepsake book. If that doesn't appeal to you, do you know someone who wants to write a memoir? StoryWorth works great for that too! 
To purchase the hardcover book and year's worth of questions is $59, plus if you want additional copies of the finished book, you can get those too for $35.10 each. It's a great way to have your family's stories immortalized forever.
Function of Beauty custom shampoo and conditioner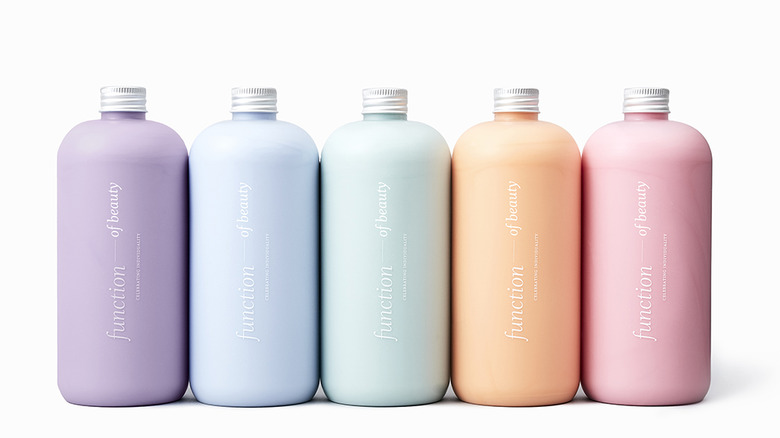 Let's be real, drugstore shampoo and conditioner just doesn't cut it for everyone. If you have special hair needs, or you just want something better, chances are you're still looking for the right products. If not, count yourself lucky. At Function of Beauty, there's a hair quiz that will guide you through selecting exactly the right products for you or the loved one on your gift list. With questions related to hair type, hair structure, scalp moisture, hair goals (up to five, including things like color protection, fixing split ends, and anti-frizz), and finally the actual color and fragrance of the shampoo and conditioner, you'll be sure to get exactly what you're looking for. 
You even get to personalize the blends with a name or nickname for the formula. For a single delivery, you can choose between 8 oz. shampoo and conditioner ($31), 16 oz. shampoo and conditioner ($41), 8 oz. shampoo and 16 oz. conditioner ($37), 16 oz. shampoo and 8 oz. conditioner ($37), or a single 16 oz. of either shampoo or conditioner ($25). If you sign up for a subscription, you'll save 25 percent. Go ahead and take the quiz to get a personalized, custom set for yourself or a loved one.
Instrumental Beauty Sonic Touch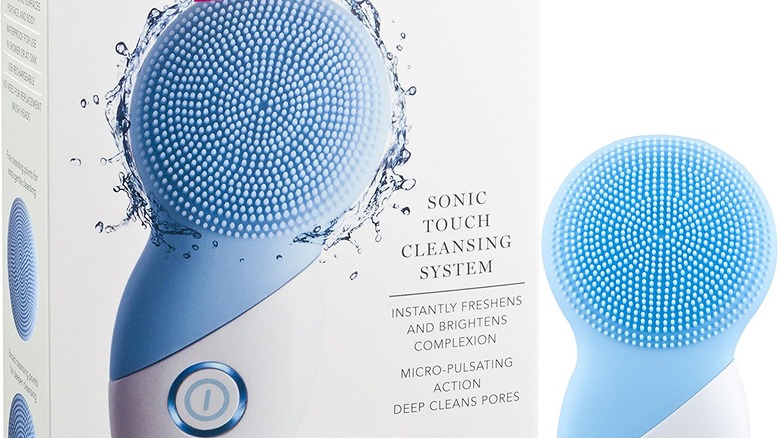 There's no denying that an electronic cleansing device is going to give you skin a deeper cleaning than your fingers or even cleansing wipes could ever do (no matter how diligent you are). But for some people with sensitive skin, a device like Clarisonic has bristles that are too harsh. If that's you or someone you know, you're in luck! 
The Instrumental Beauty Sonic Touch cleansing system has a two-sided silicone brush with gentle bristles you can use on your face and body. It's also USB rechargeable, so no need to keep batteries on hand or worry that you'll run out unexpectedly. It's (thankfully) also waterproof, and you don't need to replace the brush heads. 
Get it at RiteAid for $34.99.
Nokia Home monitoring system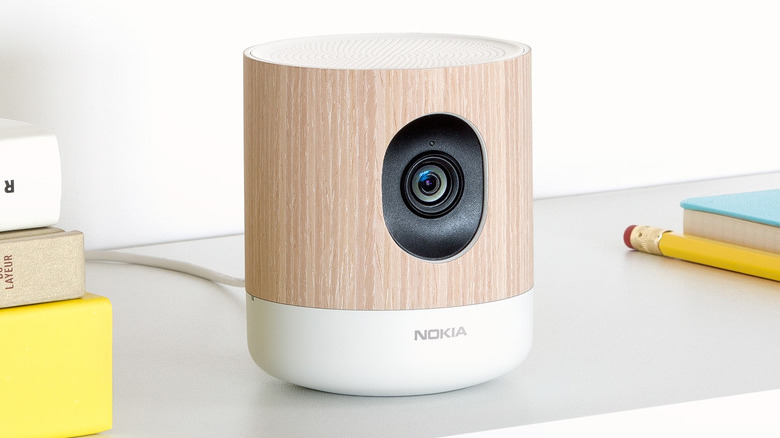 If someone on your shopping list is looking for a home monitoring system a bit more advanced than the Petcube, the Nokia Home is a great option. It has a 5 megapixel video camera with 12x zoom and night vision that can stream via WiFi or 3G/4G. You can also track events that happen in your home and get customized alerts when they happen. This means it tracks motion and noise so if it detects anything out of the ordinary, you'll know. 
There's also a baby monitoring mode that allows you to not only see your baby, but also talk to him or her. The camera system itself can also be used to soothe your baby as you can control music paired with LED lights in sequences you can customize. What else could it possibly do? Well, it has an air quality sensor to let you know if there's something toxic in the air. 
Believe it or not, you get all that for $199.95. Check out more specs and buy it on the Nokia Home website.
Travel Media Pouch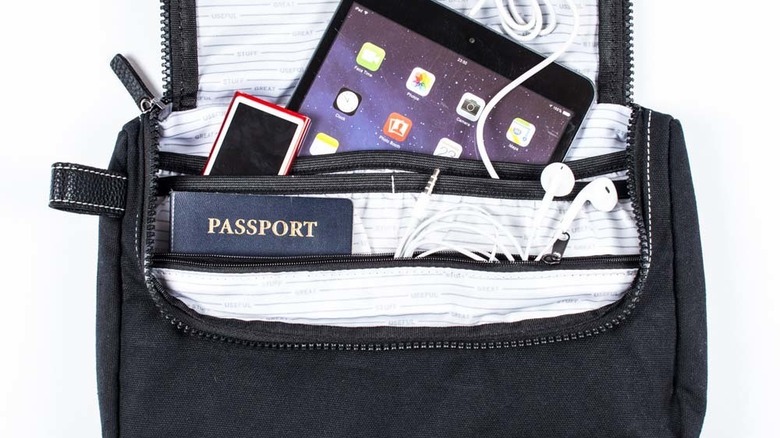 For those people on your list who do a lot of traveling, this is the perfect gift. I don't know about you (or them), but when I travel, my electronics end up just getting poked down in my oversize purse or other carry-on. The Travel Media Pouch from Great Useful Stuff keeps all your electronics in one place while you travel. 
The interior has five separate sections including a larger space for an iPad or e-reader, two smaller sections the size of a smartphone or small digital camera, a third row to hold charging cords and power strips, a fourth row with a zippered pocket to hold earbuds, wearables, or other small tech devices, and finally a bottom compartment for more cords, your sunglasses, or whatever other small items you have with you. 
It comes in three colors (midnight black, cabernet red, and hunter green) and as of this writing is selling at a discounted price of $24.99 (reg. $34.99). If you get three of them, you'll get them for $19.99 each. So go ahead, check them out and stock up!