Proof That Ryan Gosling Is A Feminist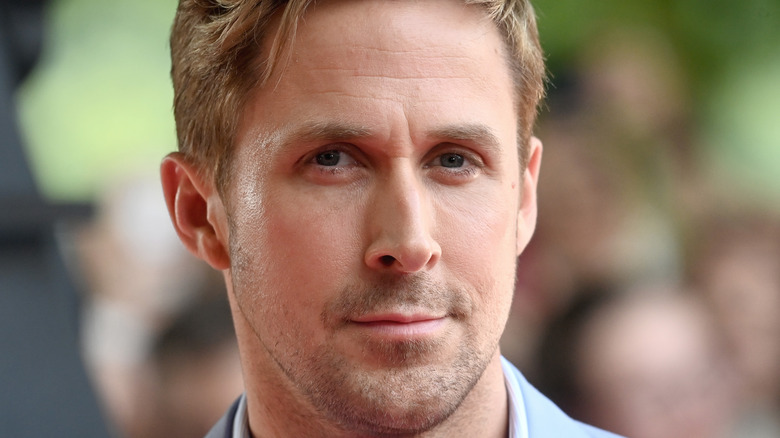 Dave J Hogan/Getty Images
Don't you just hate when one of your most beloved celebs turns out to be a problematic fave? Sometimes it feels like even the most seemingly stan-worthy stars are disappointing us left and right. Don't worry, though, there's still hope for Hollywood, and it comes in the form of a man you know and love named Ryan Gosling. 
Not only does Gosling seem like one of Hollywood's most down-to-earth celebrities, but he's also an outspoken feminist. From proudly standing with celebrities who call out sexism in Hollywood to his strong views about teaching his young daughters to be feminists, women's rights and equality are at the core of Gosling's beliefs (via Romper). Of course, we're always happy to talk about the ways that the "Notebook" actor wears his feminism like a badge of honor, and why those feminist Gosling memes of yore may not have been so far off from the superstar's reality (via Vogue). 
Gosling's push for equality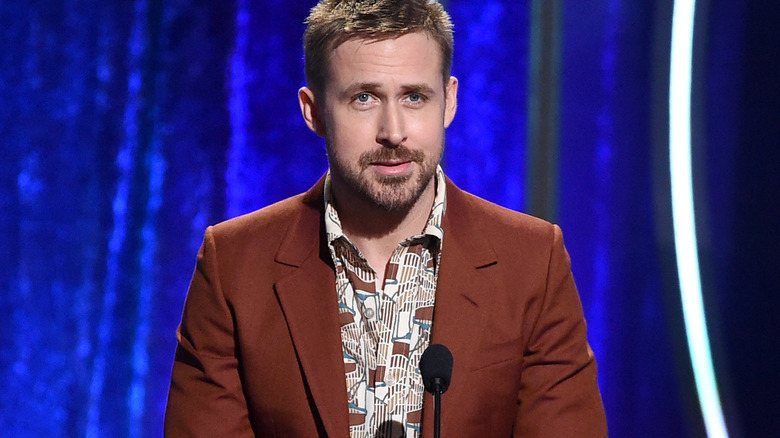 Kevin Winter/Getty Images
If you were anywhere near the internet in the 2010s, you likely remember the Ryan Gosling feminist memes that often featured the actor's face and "hey, girl" followed by a fake feminist quote (via The Guardian). Still, it's one thing to call yourself a feminist — or inspire a female-centric meme — and another thing entirely to recognize how this impacts your daily life and actually make a change. Luckily, though, Gosling puts his money where his meme is.
When his 2010 film "Blue Valentine" was rated NC-17, Gosling spoke out about the hypocritical nature of the rating (via Romper). "The MPAA is okay supporting scenes that portray women in scenarios of sexual torture and violence for entertainment purposes, but they are trying to force us to look away from a scene that shows a woman in a sexual scenario, which is both complicit and complex," he explained. "It's misogynistic in nature to try and control a woman's sexual presentation of self. I consider this an issue that is bigger than this film."
Besides pointing out systemic misogyny in his industry, the Canadian native also has plenty of women in the entertainment business who he looks up to. In 2015, he told The Daily Telegraph (via Romper), "There are lots of great women out there who I really admire," he said. "Tina Fey, Amy Poehler, the 'Broad City' girls [Abbi Jacobson and Ilana Glazer], Lena Dunham and Kathryn Bigelow."
Gosling's love for the women in his life is unmatched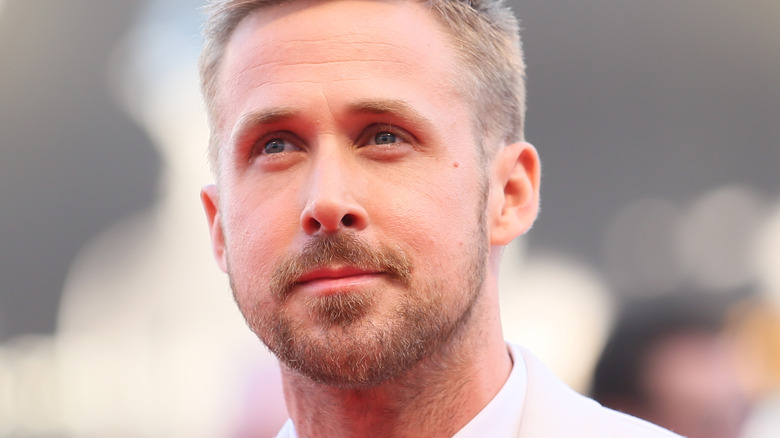 Denis Makarenko/Shutterstock
You may be wondering where Ryan Gosling's passion for women's rights comes from. According to him, he's always had women in his life to look up to. In an interview with Evening Standard, the 41-year-old explained how he "grew up with women," and that this made it easy for him to see the double standards. These women don't just influence the way Gosling thinks, though, they also influence the roles he takes. As he told The Daily Telegraph, "I grew up with strong women and the amount of them grows exponentially as time goes on. So, I just tend to gravitate towards stories with strong female characters" (via Romper).
The group of strong women in the "Drive" actor's life really does seem ever-growing. He has two daughters with his longtime partner and fellow actor, Eva Mendes. After the birth of their first daughter, Esmeralda, he said, "I do have a little girl now and it's important to me... These things are becoming... not more important to me, but more important in general, I think" (per Romper). 
For the "La La Land" star, being a feminist isn't just about the fight for equality — he believes women are superior. As he explained in the interview with Evening Standard, "I think women are better than men. They are stronger, more evolved. You can tell especially when you have daughters and you see their early stages, they are just leaps and bounds beyond boys immediately." Gosling just gets it.