What Andrew Walker Has Said About His Lengthy Career With Hallmark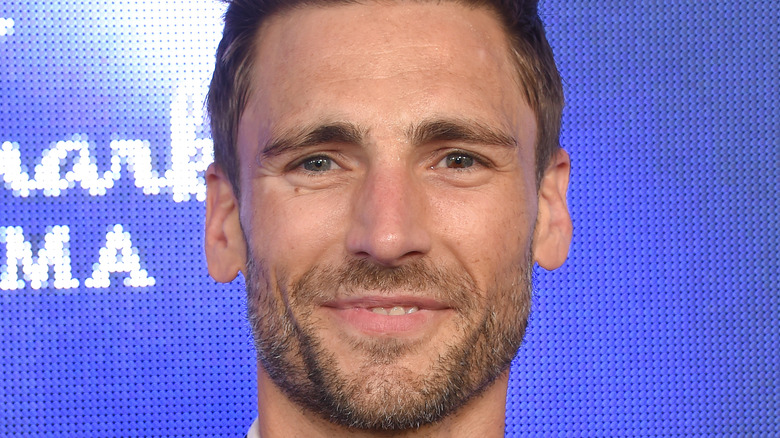 DFree/Shutterstock
In recent years, The Hallmark Channel has become must-watch TV for so many people, especially around the holiday season. The network is known for its dedicated Christmas programming, as well as for having actors who regularly return for its movies and series. If you're a Hallmark fan, you almost certainly recognize Andrew Walker's face from one of the many Hallmark original movies in which he's starred.
Since most folks can agree that Christmas spirit is all about love and togetherness, it's no surprise that a Christmas-centric network like Hallmark has been making some major strides toward adding some much-needed diversity to its programming (via The Peak). Last holiday season, Hallmark featured LGBTQ+ storylines front and center, as well as BIPOC actors cast as main characters, including its first ever South Asian actor in a leading role. It even featured "Love, Lights, Hanukkah!" airing right in the midst of its Christmas movie premieres, proving that Hallmark is far from the drastically noninclusive channel it once was. In the wake of this, perhaps not-so-coincidentally, some stars are leaving The Hallmark Channel and heading to a new network called GAC that is rumored to be dead set against the kind of representation that Hallmark is working toward (via Vulture). 
Despite GAC's success in recruiting some of the Hallmark Channel's big names, there are plenty of stars who are eager to remain at Hallmark and are excited for the changes to come. Andrew Walker is among this crowd.
Why Andrew Walker is staying with Hallmark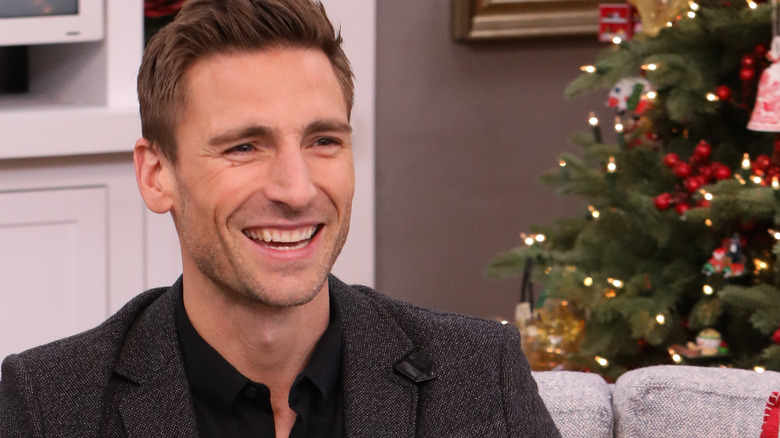 Paul Archuleta/Getty Images
Since appearing in his first movie on the Hallmark Channel in 2012, Andrew Walker has spent the last decade acting in upwards of 20 films featured on the network (via Us Weekly.) Over the course of his time with Hallmark, Walker has become one of the channel's most beloved leading men. Yet, his strong partnership with The Hallmark channel goes both ways. In an interview with Lolly Christmas, Walker explained, "I do get a script and I get to read through it, and say, 'Hey, do you want to take this one? Do you want to wait for the next one?'" It's clear that his longtime relationship with Hallmark has created a low-pressure, reliable space for Walker to do what he loves. 
Still, the steady work isn't the only thing that keeps him coming back. He went on to say, "Nine and half times out of 10, I usually take the project no matter what because, it's great — Hallmark has a 'No A–hole' policy so, usually I'm working with really great people ... People that reciprocate the same kind of set mentality but, all in all, I do get to pick and choose — and it's really great that I'm able to do that right now in my career."
All about his multiple-movie deal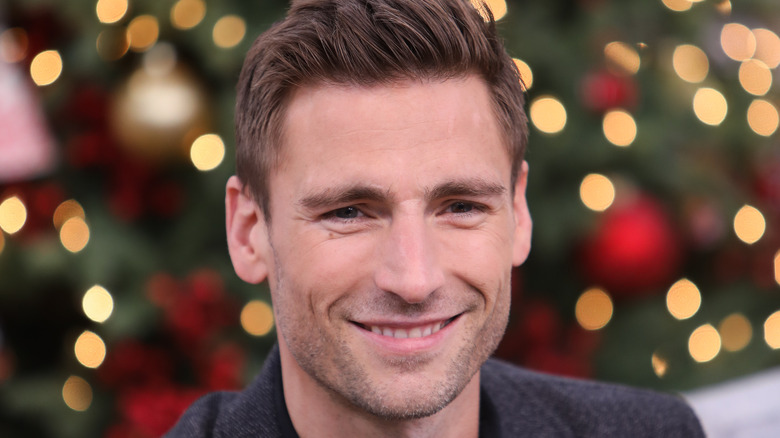 Paul Archuleta/Getty Images
With a job like that, it's no wonder that Andrew Walker wants to stay put in his happy Hallmark home. In his words, "I've been super fortunate to work with Hallmark for the amount of time that I have. To do the films that I've done and to work with the people that I've worked with. Such an incredible network and they're so supportive of their actors..." (via Wide Open Country). 
It's also clear that the network loves him back. In April 2022, Walker signed a major deal with Crown Media, which is Hallmark's parent company (via Parade). The deal ensures that he'll be signed on for multiple upcoming movies. According to Walker, "I'm humbled and grateful to have been a part of the Hallmark family for a decade now. I love diving into each character, to create quality films with positive content that make people feel good," He went on to say, "The impact this network is making on its viewers is infectious and I'm thrilled to be continuing our collaboration."
According to Lisa Hamilton Daly, the executive vice president of programming for Crown Media, "Andrew has a special talent and charm that shines through in every role... He's become a favorite among our viewers for good reason. We couldn't be happier to continue our partnership with Andrew and can't wait to see him in his next role." We couldn't agree more, and there's sure to be lots in store with Hallmark and Walker this upcoming holiday season.