How To Score The Secret Deals On Designer Clothing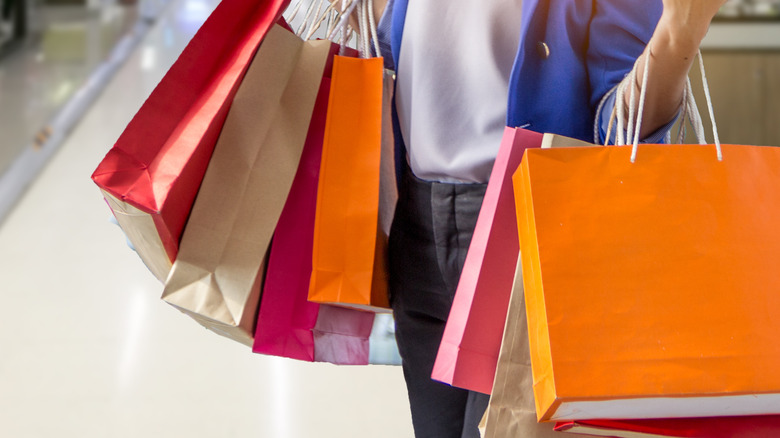 Shutterstock
Everyone wants a closet full of high quality designer clothing labels, but so many of us either can't afford it or simply don't want to shell out the cash. Luckily, we don't have to. It is completely possible to get deals on clothing, shoes, and accessories from all of your favorite brands. In fact, you can save cash on pretty much anything you buy. You just have to know where to shop, how to shop, and the right time to do it. 
From sales, to special deals, secret prices, and rebates, here is a cheat sheet on how to score the best prices on everything from every day wear to haute couture fresh off the runway.
​​Shop flash sale sites​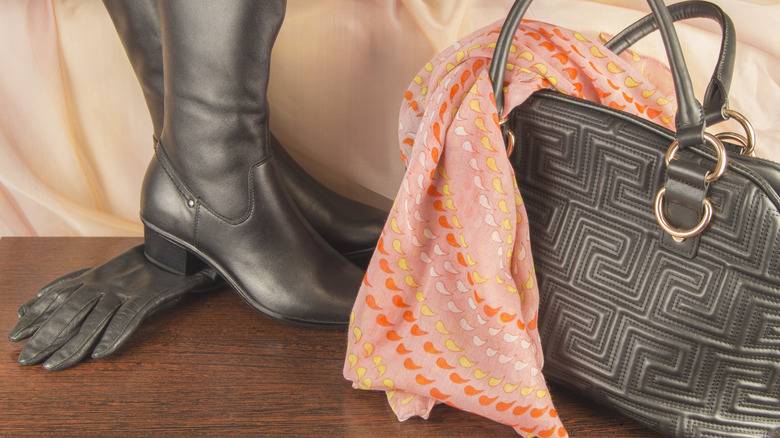 Shutterstock
Flash sale sites offer deals on so many things including designer clothing, accessories, kids clothing, gifts, home décor items, and even some local services. Some examples of these sites are Gilt, Rue La La, Hautelook, and One Kings Lane. Because these sales are only for a limited period of time, the best way to take advantage is to sign up for emails, turn on push notifications, and download any available apps.
If you see a brand you like featured, the trick is to check the site ASAP. Styles and sizes go quickly and there is often a limited quantity of each item available. After all, they are called "flash sales" for a good reason. Blink and it can be over already, especially when high discounts are offered.  
Use coupons, especially exclusive ones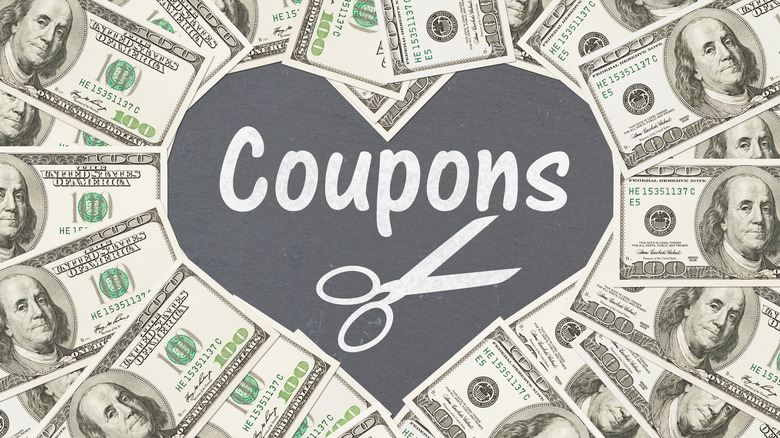 Shutterstock
It's so simple and old school, but people save money every day through coupons. According to Consumer Affairs Expert of TopCashBack Natasha Rachel Smith, coupons are a great way to lower costs. She told me, "Department stores like Neiman Marcus, Saks, and Bloomingdales offer 10-15 percent off your first order when you sign up for their newsletter." 
But those deals aren't limited to just department stores. Lindsay Sakraida who is the Director of Content Marketing with DealNews told me those deals can apply to your favorite brands as well. "Sign up for the email newsletter of your favorite brand and wait for their regular sales. Even high-end brands offer a Friends & Family coupon or biannual sale. Burberry, for example, will offer end of season sales as well as promotions around holiday weekends like Labor Day. Sometimes these sales are available to everyone, and sometimes they'll require subscriber access."
Sakraida says while many people don't like to give out their email address, it can be totally worthwhile. "It pays to be a newsletter subscriber, because it's a great passive way to learn about the discounts, and then you won't have to worry about access."
Rent your faves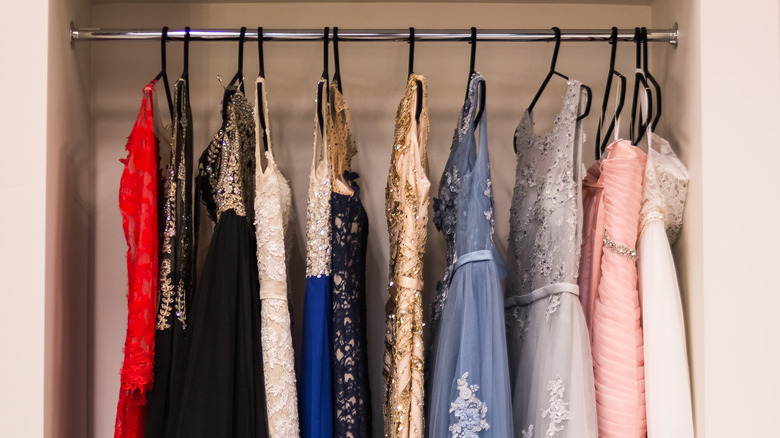 Shutterstock
You've probably heard about men renting tuxedos for formal events such as weddings and proms, but in recent years the fashion rental industry has grown in popularity. Now it seems as if everything from wedding dresses to bridesmaid dresses to plus size, business clothing, and casual wear is available for rent.
When it comes to saving cash, renting makes a lot of sense. Brittany Johnson, the co-founder and CEO of the clothing rental subscription service FashionPass, told me, "Renting is a huge cost saver for me because I would run out and splurge on these $100-300 outfits, take photos in them, and then shove them to the back of my closet. Since we live in this age of Instagram, you no longer just want a new dress for a wedding, you want something new for brunch, for festivals, for date night, vacations, etc., and that cost adds up quickly."
But it's not just about saving money, renting allows you to have freedom and flexibility with your wardrobe, as Johnson explained. "Having this endless wardrobe at my disposal for the same price I would have paid for a top has been a life saver for me. Renting also allows me to experiment way more. Some of my now-favorite rentals are items I never would have thought twice about purchasing. It's really cool to try new styles, where in the past I would have been thought a top would be way too trendy for me."
Scour designer resale shops and websites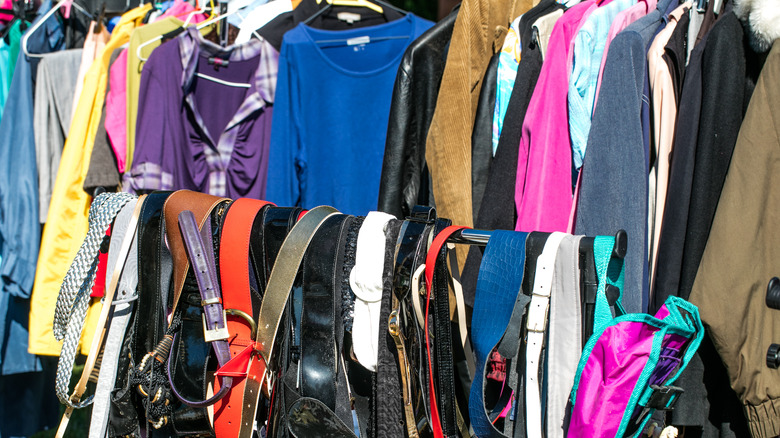 Shutterstock
Designer resale is one of the best ways to save money on both new and used clothing and accessories. Concetta May, who is the store manager of Stella's Resale Boutique in Louisville, Kentucky shared some of her best tips with me on how to get the most out of designer resale shopping. "Take advantage of any rewards program or specials at the store. Often times there are frequent buyer cards, monthly markdowns, and additional discounts for items purchased with cash. Ask and you shall receive."
She also noted that when it comes to resale, timing can be everything. "Shop slightly before the weather changes for the next season. Resale stores put out fall/winter merchandise in late summer, and spring/summer in late winter so you have the best selection to choose from when the weather hasn't quite turned yet. It's a great way to get a leg up on the competition or scope out items to keep an eye on for that first round of markdowns."
May also said not to miss out on end of the season deals as well. "Most resale stores offer a quarterly or semiannual storewide sale to clear out any unsold merchandise right before the seasons are swapped out. Make sure to follow the store on social media and sign up for the email list to make sure you're the first to know when these sales happen."
Timing is everything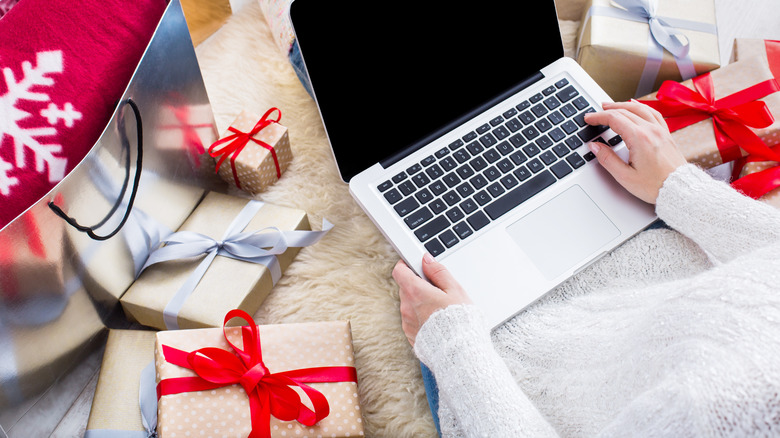 Shutterstock
Timing is very important when it comes to saving money, whether it's at a resale store or at a regular shop. Sakraida said the best time for deals are already marked on your calendar. 
"Shop on Cyber Monday. Many high-end department stores now have a discounted brand, like Saks Off Fifth and Last Call Neiman Marcus, and all of these stores will offer exceptional discounts on Cyber Monday. That makes it a great time to score designer clothing. Often though the sales are final, so it's best to opt for accessories and clothing from brands that you're familiar with the fit." She even divulged, "You could save an additional 40 percent off already discounted prices."
But deals aren't limited to Cyber Monday. Smith told me that Black Friday is still a great time to find bargains. She also reminded me not to forget about special "Friends and Family" sales. If you aren't sure when a Friends and Family sale is, just ask a store employee. 
Download the right apps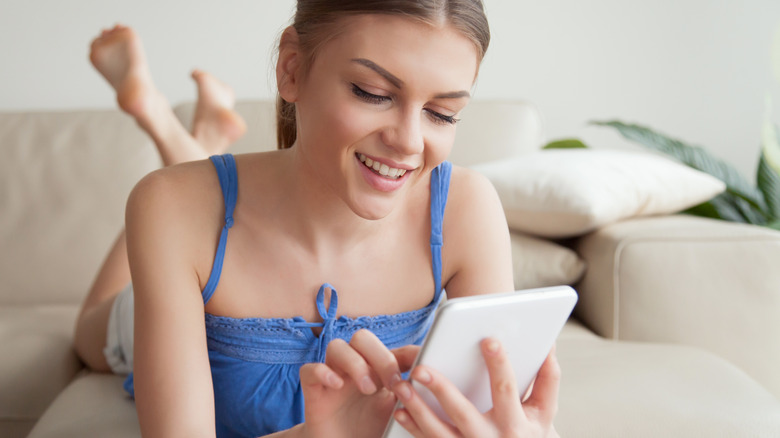 Shutterstock
There are many different kinds of apps that help you save money. One unique example is the sample sale app ShopDrop that keeps an eye out for sample sales. ShopDrop CEO Estee Goldschmidt explained, "Sample sales are when designers put up their samples and excess merchandise for 60-90 percent off for a few days. That's where you find the Marc Jacobs $900 dress for $80." She said that in New York alone, "there are between 25 and 45 sample sales that take place every week." ShopDrop allows you to easily find where and when these events are and add them to your calendar.  
Another example of a unique money-saving app is Raise, which sells prepaid gift cards at a discount. Before you hit the checkout button, you can buy a gift card on Raise for under cost and then stack that savings onto on any coupons or promo codes you may already be using.
Bid at auction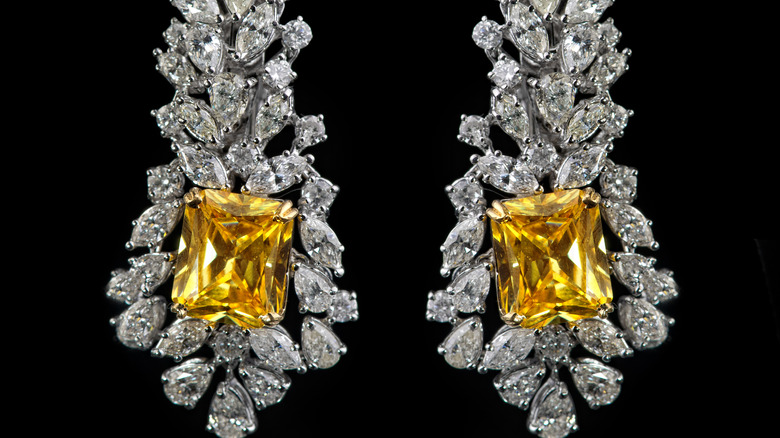 Shutterstock
Online auctions are a great way to score deals. There are traditional sites such as Ebay, but you can also try more niche options as well. Poshmark is a hybrid auction site meets social network that allows you to bid and make offers as well as follow other users' "closets." However, because both of these sites are peer to peer, there is no verification that you are buying authentic items.
If you want to bid on things that are professionally vetted, Everything But The House (EBTH) might be a better choice. The company gives sellers pre-paid envelops and they send in the items via a consignment system. Discounts are high with every item starting at just $1 and auctions that run from five to seven days. EBTH specializes in very high-end brands such as Hermès, Chanel, Louis Vuitton and Tiffany & Co.
Shop at off-price stores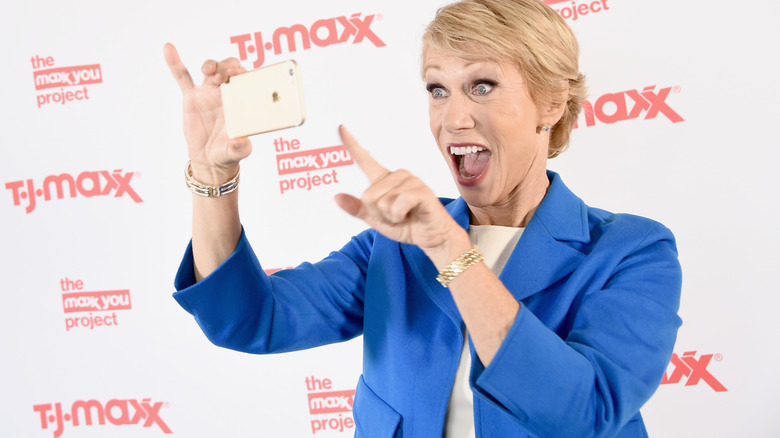 Getty Images
Off-price stores such as Saks Off Fifth, Nordstrom Rack, and TJ Maxx are ripe with high fashion and high discounts. While these stores don't appear to be super glamorous, they are actually a favorite for stylist Ali Levine who brings many of her clients, even celebrities, to shop at them. 
She told me, "I love hunting for the best deals and being able to find pieces and prices that maybe shouldn't exist in a fabulous fashion. Visiting designer boutiques or traditional department stores can be easier at times, however the diversity that is found in off-prices stores is incredibly unique and usually one of a kind."
Levine also revealed these stores have lots of variety and it can be easy and fun to find just the right thing. "Having hundreds of choices allows inspiration to come from the most unexpected sources. Finding an incredible deal on the perfect pair of boots or the perfect accessory that completes an outfit turns an ordinary shopping trip into a fashion-filled adventure, at a fraction of the cost. We all know that exciting feeling when we score a deal!"
Comparison shop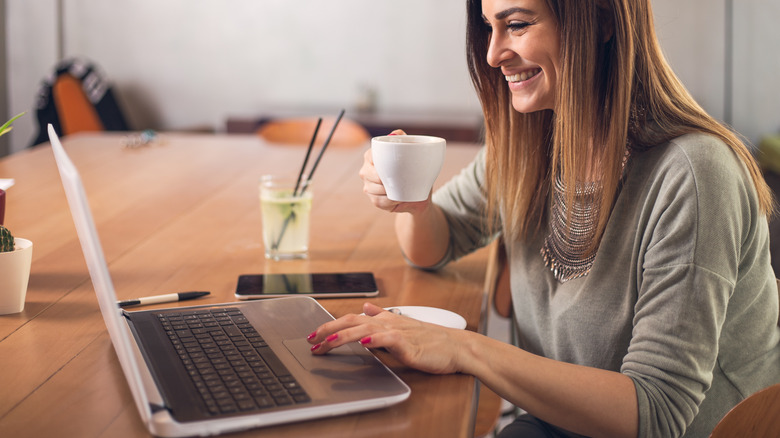 Shutterstock
Comparison shopping is one of the easiest ways to save money on most items. It can also take just seconds to do. After you've found the item you are interested in, Google the name of the product and the designer or brand. Click the Google Shopping tab and a list of retailers selling the item and their prices comes up. Sometimes you can find that buying something in a different color or slightly different style can save you hundreds of dollars. For example, a new Rebecca Minkoff Mini MAC Nubuck Convertible Crossbody Handbag can cost between $117 and $337.76 depending on the color and store.
Shop Style is another site that allows for easy comparison shopping. You can enter the information much in the same way you would conduct a Google search or you can search in a more general way. For example, if you are looking for a strapless black satin dress, you can enter in those search terms and dresses from most major retailers which fit that description will come up. You can then adjust your parameters accordingly to easily find the one you like most within your budget.
Get price adjustments
Shutterstock
There are very few feelings as frustrating as making a purchase only to discover the price has dropped just a few days later. Luckily, you don't have to feel burned. You just need to get a price adjustment. Many stores offer price adjustments, meaning if you purchase an item and the price goes down within a specified period of time, the retailer will refund the difference, giving you the lower price.
According to The Krazy Coupon Lady, many popular retailers have price adjustment policies, including Abercrombie & Fitch, Ann Taylor, Anthropologie, Athleta, Banana Republic, J.Crew, and Nordstrom. Don't forget that if you plan to get a price adjustment on something you bought from a bricks and mortar location, you may need to keep the physical receipt, so keep it someplace safe. 
When it comes to online shopping, checking to see if a price has dropped can be a chore, so downloading a price adjustment app is a much better idea. There are several apps available to download including Paribus and Moolah. Both of these not only notify you if the price has gone down, but allow you to get an automatic refund.