How Many Children Does Liz Cheney Have?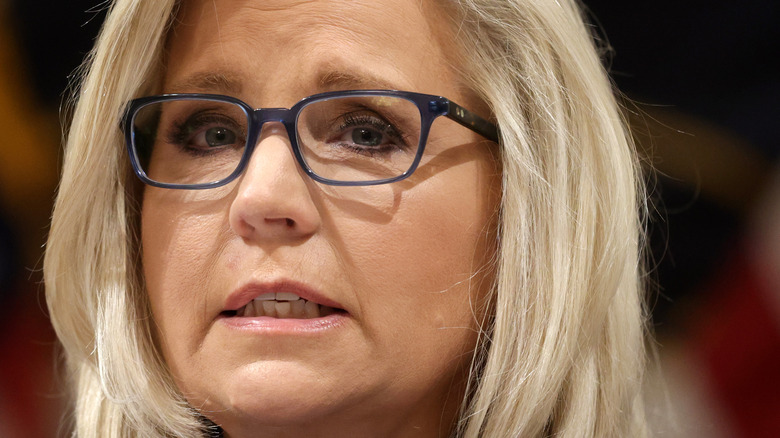 Alex Wong/Getty Images
United State Representative Liz Cheney, an outspoken critic of former president Donald Trump, is the daughter of former vice president Richard Cheney and his wife Lynne. She followed in her father's footsteps to become a Wyoming congressperson in 2017 (via Britannica).
But long before she started representing the Cowboy State, the Republican met and married Philip Perry, who like Cheney, graduated from Colorado College (via Wyo File). Their "I dos" took place in 1993 and the power couple is still going strong (via The U.S. Sun).
The former political advisor to her father under President George W. Bush and the prestigious D.C. lawyer are undoubtedly hugely successful in their Washington careers, but what about the couple's family?
It turns out that the Perrys have quite a large brood, and have managed to raise five kids.
Liz Cheney has balanced a career with having five kids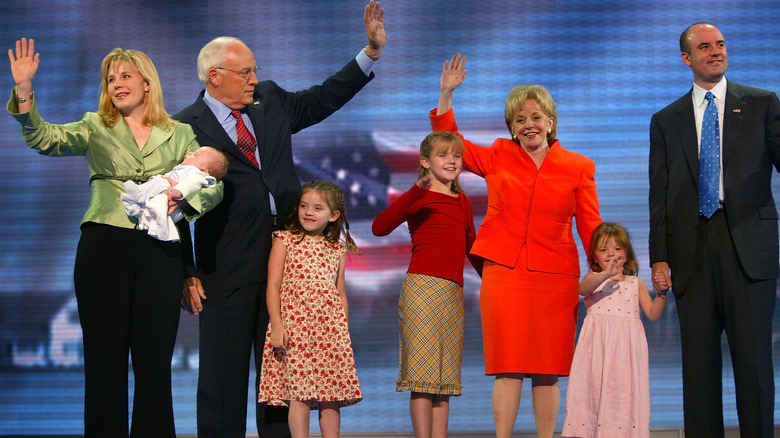 Spencer Platt/Getty Images
In addition to navigating supersized professional lives, including Liz Cheney's time as a TV commentator and Philip Perry rising to fame as a Homeland Security appointee, the couple are parents to five children (via NYMag). ​​
Although she comes from a D.C. dynastic family of sorts, it's been reported that Cheney was a lot like other suburban, SUV-driving moms when her children were in Girl Scouts and played youth sports.
"I think when you have that many children pulling on your pant leg and demanding a refill on the sippy cup, you come down to size pretty quickly," Pete Williams told NY Mag in 2010.
Still, not too much is known about Cheney's motherhood journey. She did however share a tribute to her own mom on social media that allows people a glimpse into this part of her personal life. Her Twitter bio also hints at her hands-on parenting approach, with Cheney describing herself as a "Proud rodeo mom, soccer mom, baseball mom, hockey mom."
Liz Cheney looks to her own mom for inspiration
Grace, Richard, Elizabeth, Kate and Philip Perry make up the family that Liz Cheney and her husband Philip Perry created together amid high-profile careers (via The U.S. Sun). The couple welcomed their youngest child, Richard, likely named after the Wyoming lawmaker's father, in 2006 according to People.
While it doesn't seem that Cheney named one of her kids after her mom Lynne, it's clear she counts the family matriarch as a big influence on her, taking to Twitter to pay homage to the former second lady in May of 2022.
"Happy Mother's Day to my amazing mom who has been patiently listening to me for many years!" she wrote as a caption to a throwback photo of herself as a child with her mom.
Meanwhile, Liz herself was born Elizabeth Lynne Cheney, likely inspiring the name for one of her daughters (via Britannica).