Chris Tamburello Says He Hopes People See His Character And Not CT In New Film - Exclusive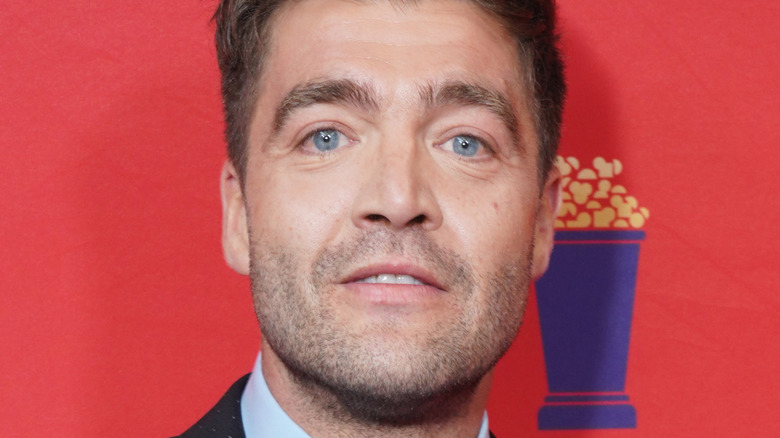 Presley Ann/Getty Images
Many people know Chris Tamburello or "CT" as a competitor on MTV's "The Challenge." He's competed on the series for years and won multiple seasons, making him a staple in "The Challenge" universe. But he's now taking a step into film acting with his latest project, "The Most Dangerous Game," released earlier this month. Tamburello is both excited and nervous about this next step.
The film is a rendition of the 1932 classic inspired by the short story with the same title. He stars alongside longtime actors like Casper Van Dien, Tom Berenger, Bruce Dern, and Judd Nelson. Tamburello plays Sanger Rainsford, who's forced to participate in a life-or-death game after being stranded on an island with Baron Von Wolf (Van Dien), a hunter with very particular prey.
Tamburello saw this project as a great opportunity to work with incredible actors and push himself in the role. During an exclusive interview with The List, he explained how he prepared for playing such a complex part and how he hopes audiences can appreciate the film and the character outside of his work on reality TV.
He worked hard to give the role depth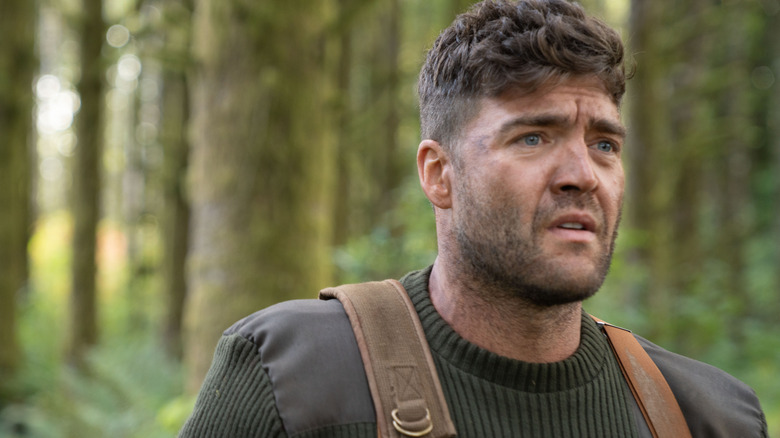 Mill Creek Entertainment
Chris "CT" Tamburello took his role in "The Most Dangerous Game" seriously. He wanted to make sure he understood his character and what he'd been through. This rendition of the story takes place after World War II, and Tamburello's character, Sanger, has recently returned from his time as a soldier. As the story unfolds, Sanger fights to survive the island and work through his trauma from the war. 
"I tried to understand Sanger's situation and tried to make it my own, the best I could ... from there, I would do research," Tamburello said. To understand the character's internal struggle, he did a lot of research on PTSD, as well as the time period, to understand the attitudes toward trauma at the time the film takes place. "They were generally ... they had tougher outlook ... they were harder," Tamburello said. "You suppressed what you were going through, and maybe it'll go away."
To bring the character to life, Tamburello took time to research, practice, and tap into his emotions to connect him to the role. He wanted to take every step seriously to do the character justice. "I was feeling, at one point, that maybe I should be sending production an invoice for the therapy for a lot of these suppressed emotions that I was able to let out. I'm hoping that people are pleasantly surprised. I really wanted him to have some depth," he said.
He hopes people see Sanger, not CT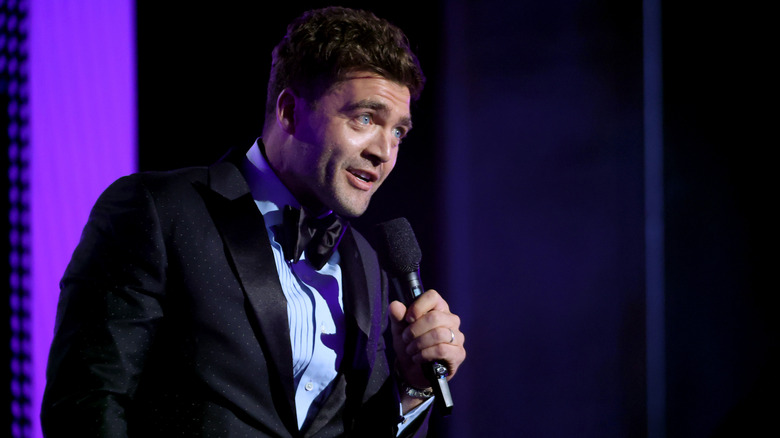 Rich Polk/Getty Images
Chris Tamburello hopes all his preparation will make people see Sanger on screen instead of him. As a longtime contestant on "The Challenge," many people know him as a reality TV star, but he doesn't want that to pull focus away from the film. "I really hope that people see Sanger and not CT, because it's not me as a person," he told The List.
When Tamburello first went on "The Challenge," he said it was a lot harder for reality TV stars to get taken seriously in Hollywood. "If you wanted to do anything else, you had to stop doing MTV stuff and let that fade away," he said. Although some people might still frown upon reality TV, he thinks it's becoming more accepted in the industry and that moving into acting won't be too big of a hurdle anymore. "I am concerned that people won't see Sanger," Tamburello admitted, but he's hopeful that he acted the role well enough that viewers will become more invested in the story than in seeing him as an MTV star.
"The Most Dangerous Game" arrived in limited theaters and Digital August 5 from Mill Creek Entertainment, along with Koenig Pictures and Charach Productions.