How One Woman Left The White House To Take Over The Beauty Industry – Exclusive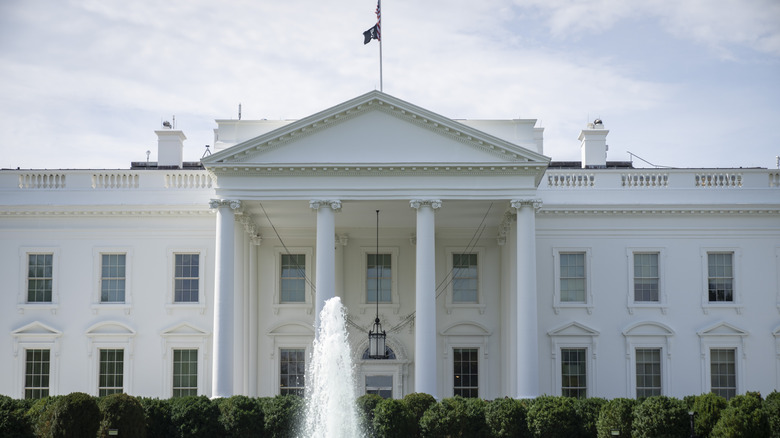 Drew Angerer/Getty Images
In the spring of 2020 when the COVID-19 outbreak ravaged the globe, life as we know it took a turn. Working from home, home-schooling children, lack of physical contact with family and friends, and losing employment became the new normal. Other than medical professionals and those deemed essential employees, everyone was confined within the four walls of their homes. Although 60% of people who lost their jobs are back working, according to the U.S Bureau of Labor Statistics (BLS), employment is still lower than before the pandemic. It also led to many job transitions, and in a report released by CNBC and global gender equality firm Catalyst, about 50% of employed Americans said they wanted a career change, and 33% of them wanted to change their fields, per CNBC.
Such is the case of beauty mogul Stephanie Lee, founder of selfmade, the first emotionally intelligent personal care brand (via LinkedIn). Lee was the director of the office for First Lady Michelle Obama at The White House. But when she transitioned into the world of beauty as the global product development and innovation at MAC Cosmetics in New York City, selfmade was eventually born. We spoke with Lee herself to learn how someone who worked for former first lady Michelle Obama developed a company that focuses on self-worth and emotional wellbeing.
How Stephanie Lee transitioned from The White House to the beauty world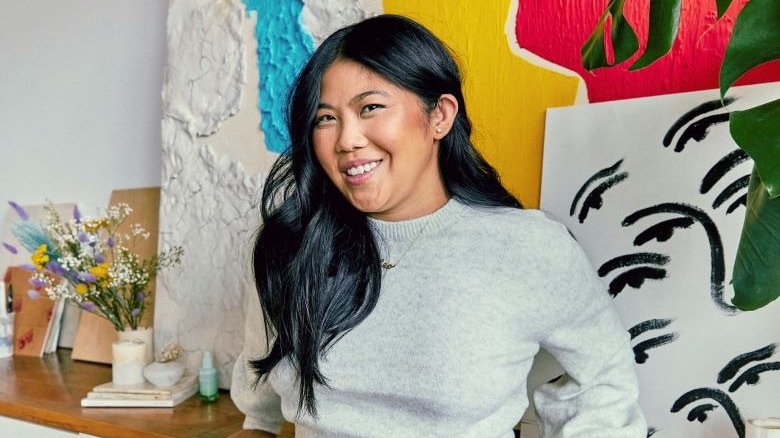 Stephanie Lee
We spoke with Stephanie Lee to learn how someone working with national security shifted gears to land in the beauty world with mental health as a priority.
Lee told The List, "I grew up in the hair salon since my mom is a hairdresser. As a first-generation kid of immigrants, I spent my afternoons and sometimes summer days in the salon watching her take care of other folks. Beauty was in my blood." In college, Lee worked as a makeup artist at the MAC Cosmetics counter and said, "Not only did I love the creativity and expression, but loved the mission of All Ages, All Races and All Genders since it was the first time, I felt like I belonged somewhere." The transition wasn't a big jump looking at her life but she added, "it certainly has been a life of longshots."
Lee is grateful for her time in The White House, but she always wanted to do more. "Working at the White House was a dream I never knew I had because, honestly, I had only seen it in TV shows or movies, so it felt unrealistic," she told us. "But believing in a mission to make an impact and do good in the world is something that I carry with me no matter where I am or what job I'm in." Lee is a pioneer in the beauty world, fusing emotional wellbeing with personal care.
Stephanie Lee's own mental health was the driving force behind selfmade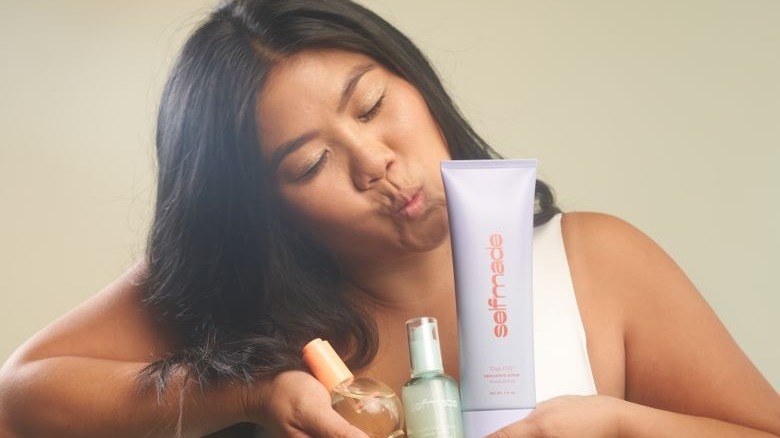 Stephanie Lee
How does one who has worked with Michelle Obama and MAC Cosmetics go on to develop an innovative brand like selfmade that focuses on mental and emotional wellness? 
Well, in the words of Stephanie Lee, "When you're 24 and dealing with national security or Secret Service, it feels like a big responsibility, so the constant drive for perfectionism was anxiety-inducing after a couple of years! I wanted to return to more creative roots." When the government shut down, and she wasn't able to go into work, she would take the train to New York to do informational interviews. "I think the continual drive to create connections and fuel my curiosity helped me form influential relationships that brought me to MAC Cosmetics again, but this time in Global Product Development, where I got to be behind the scenes understanding how to solve a problem through creating a consumer product and creativity."
Lee speaks openly about her healing from her own mental health crisis and struggles with depression and anxiety, which ultimately led her to leave the corporate world and travel the world alone. During her travels, she spoke with many women and non-binary folks about their own experiences of self-worth and emotional wellbeing — and that inspired her to create selfmade.
Selfmade is an AAPI (Asian or Native Hawaiian and Pacific Islander origin) owned female-founded brand that combines beauty with emotional wellbeing. According to the brand's website, the company was also developed with the help of BIPOC (Black, Indigenous, and people of color) mental health professionals.