The Audiobook You Never Knew Elijah Wood Narrated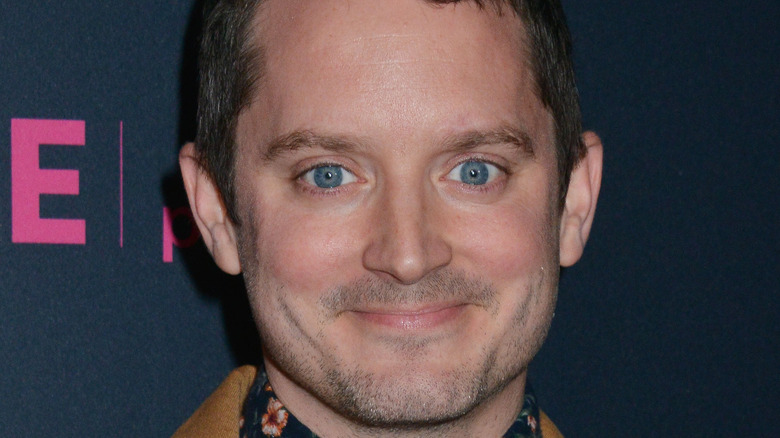 Tsuni-USA/Shutterstock
At the tender age of 19, Elijah Wood played his most notable role to date — one that he'll forever be associated with. Yes, I'm talking about his influential performance as Frodo Baggins in "The Lord of the Rings." Wood led the trilogy until it ended in 2003 (via IMDb) and would later revisit the role in 2012 in "The Hobbit: An Unexpected Journey." Outside of Middle-earth, Wood has lent his voice talents to various characters.
You'll most likely recognize him as the adorable Mumble in the "Happy Feet" series, alongside Robin Williams and Brittany Murphy. But his first voice role came in 1994 as the 13-year-old Ethan calling into Fraiser Caine's radio show on "Fraiser" (via YouTube). After becoming a Hollywood star in "The Lord of the Rings," Wood reprised his role as Frodo in the video game adaptation of the trilogy. This obviously sparked something in Wood, as he became Spyro the Dragon's fourth voice actor in "The Legend of Spyro" trilogy (via Behind the Voice Actors).
Wood's most recent voice roles include Beck in "TRON: Uprising," the English dub of Studio Ghibli's "The Wind Rises," and Jace Rucklin in "Star Wars Resistance." With that much experience in voice work, Wood has also narrated his fair share of audiobooks.
Elijah Wood brought a Mark Twain classic to life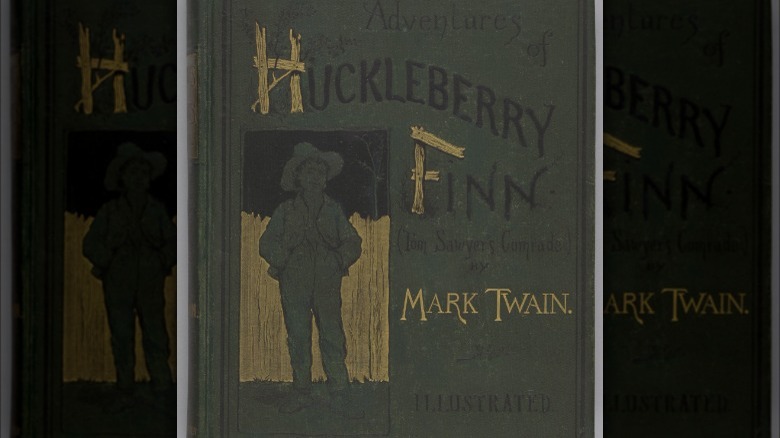 Heritage Images/Getty
Among the many audiobooks Elijah Wood has narrated, including James Patterson's "Witch & Wizard" trilogy and Jonathan Snow's "The Most Beautiful Guest" (via Audible), the actor's take on Mark Twain's "Adventures of Huckleberry Finn" is his most celebrated work. The audiobook comes with an editor's note on Audible, who praises Wood for creating "an entire world filled with people who cross class and color lines," adding that his "delivery makes Mark Twain's delicious wit and twisty language sound completely natural." They even go so far as to say that "the listening couldn't be better if Huck read the story himself."
Technically, Huck is reading the story himself as Wood portrayed the character for a Walt Disney film in 1993. When the actor was just 12 years old, one of his first major roles came in the form of "The Adventures of Huck Finn" (via YouTube), written and directed by Stephen Sommers of "The Mummy" trilogy and the first live-action version of "The Jungle Book" (via IMDb).
The young actor enjoyed playing Huckleberry Finn on the big screen
By the time Elijah Wood took on the role of Huckleberry Finn for Walt Disney, he'd already starred in a few films and TV movies, including a small but unforgettable role in "Back to the Future Part II" as Video Game Boy (via IMDb). But "The Adventures of Huck Finn" introduced a lot of audiences to the young Wood, who would go on to become a child star in the '90s before landing the role of Frodo Baggins in "The Lord of the Rings" trilogy.
"The Adventures of Huck Finn" gave Wood the opportunity to do some major press, including an interview with Entertainment Weekly. Here, he spoke about how inspired he was by the character. "Huck had a lot of heart; he tried to do the right thing," Wood explained. "He was a real good thinker, too." However, while Wood had positive things to say about Huck, he didn't feel they were similar in terms of character. "I don't lie to get out of trouble. I don't do that kind of stuff." Wood also noted that Huck didn't have a support system as he did. "He didn't really have a father," Wood continued. "His father figure was, like, an alcoholic and beat him a lot. And his mother died, too, so he was kind of on his own."