Jim Gaffigan Talks Transitioning From Comedy To Drama - Exclusive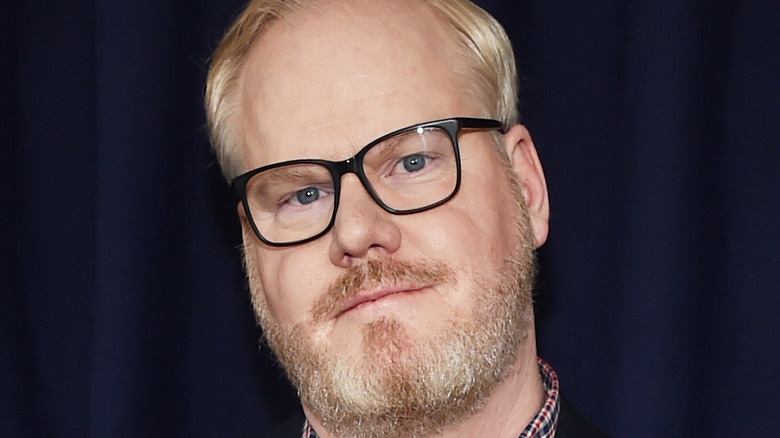 Amanda Edwards/Getty Images
When stand-up comedian Jim Gaffigan started appearing on screen in more dramatic roles, the world quickly took notice. After all, they weren't used to seeing him act so serious.
His latest role in the film "Collide" won't leave anyone in the theater laughing. In it, he plays a heartbroken man who has just heard of his wife's affair. His world seems to be crumbling into pieces, and with nowhere to turn next, he confides in a man who has a dangerous idea for how to make all of his worries go away.
"My entire career, I've wanted to do acting roles and roles like 'Collide,'" Gaffigan recently said during an exclusive interview with The List. "But you have no control over how the industry perceives you."
In fact, even his co-star, Emmy award-winning actress Drea de Matteo, was surprised to hear he was even working on the film. "Once I was there watching him do it, I was like, 'Wow. This is intense. This is going to be pretty unbelievable,'" she told us.
Moving past the public's perception isn't easy. In fact, Gaffigan admitted that his transition from comedy into drama has been in the works ever since he first stepped foot in show business.
Jim Gaffigan has always aspired to be a dramatic actor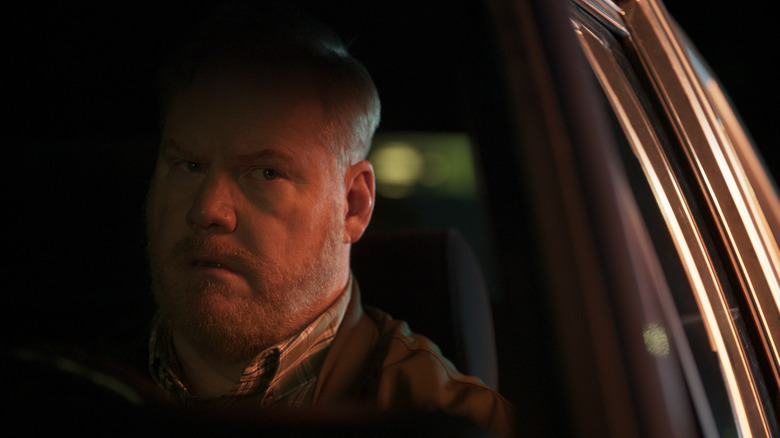 Vertical Entertainment
Getting to play a character so different from himself is what Jim Gaffigan loves most about working on a drama, and he's ecstatic that he's now had the chance to show the world this darker side of him. "I've always loved acting," he told The List. "And the more complex the character, I like the challenge of finding the character in me."
Fans of his stand-up work may recognize him by his various characters on stage. Yet, showing off his range in more serious roles has been important to him ever since he began acting. "I'm grateful for being known as a comedian, but, I've done other dramatic roles," he said — in recent films such as "Chappaquiddick" and "Most Wanted."
Regardless of what dramatic role the world sees him in, Gaffigan never seems to pass up the opportunity to insert a good joke. While promoting his newest drama "Collide," he told The List that "everyone in this movie is beautiful except for me," so in order to promote the film on Twitter, "I said that I was the best looking actor in the movie," he laughed.
"Collide" is now in theaters and will be available on demand Friday, August 12.