Whatever Happened To The Star Of Hairspray?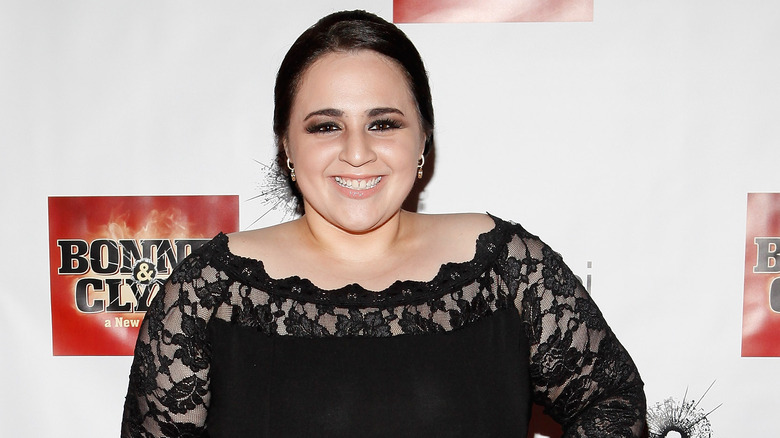 Getty Images
Nikki Blonsky's Hollywood breakthrough could easily be mistaken for the plot of a movie. In 2007, she was scooping ice cream at Cold Stone Creamery when she learned she had been cast in the role of Tracy Turnblad in the cinematic reboot of Hairspray. Blonsky's career has experienced a few lulls in the past decade, but the singer-slash-actor is still out there hustling. Here's what she's been up to since her Golden Globe-nominated role as the always perky Turnblad.
She starred in the TV movie Queen Sized in 2008
Blonsky capitalized on her Hairspray momentum the following year by starring in the Lifetime original movie Queen Sized. The then-19-year-old played an overweight teen named Maggie Baker, who competes for homecoming. (Fun fact? The film was based on a true story.) 
Like Hairspray's Tracy Turnblad, Maggie wins people over with her infectiously upbeat personality. However, there's an important distinction to be made between the two. "Tracy's a character who can really lift people's spirits and make them feel good about themselves," Blonsky told TV Guide, "but Maggie's a character who people can [better] relate to. Not everybody's as positive as Tracy."
She starred in the movie Harold in 2008
Also in 2008, Blonsky appeared in the feature film Harold starring Spencer Breslin and Cuba Gooding Jr. In the film, Breslin plays the title character — a teen with early onset male-pattern baldness who becomes the target of bullies. Finding no help from teachers, Harold befriends the school janitor (Gooding Jr.), and an unlikely friendship flourishes. For her part, Blonsky played sympathetic outsider Rhonda Baxter. Unfortunately, the movie was critically and commercially panned as a prosaic puberty comedy.
She got into a now-infamous airport brawl
If one thing about Blonsky stands out in your mind between Hairspray and the present day, it very well may be the infamous airport encounter of 2008. It all went down at Providenciales International Airport, where Blonsky and her family — mom Karen, dad Carl, and her then-14-year-old brother Joey — were awaiting a return flight from a Caribbean vacation. The trip was Blonsky's treat, she told People. "They're hardworking people, so I saved up some of my money and decided to take them. It was a lovely vacation," she explained.
Until, that is, the family ran into another semi-famous group: America's Next Top Model contestant Bianca Golden and her family. What followed was an airport brawl for the ages. Naturally, each side has their own unique spin on the story. But, according to Blonsky, it began when Bianca's brother George tripped a passenger, then turned to Blonsky and said, "What the f*** are you looking at, you fat white b****?" Bianca jumped into the fray and, as they say, all hell broke loose. The incident was partially captured on video by bystanders and quickly went viral. Blonsky maintains that claims her family got violent first are "absolute lies."
She had a cameo in Ugly Betty in 2009
Continuing in her pattern of taking roles revolving around endearing outsiders, Blonsky grabbed a guest stint in 2009 on the hit comedy Ugly Betty. America Ferrera helmed the show as the title character, Betty Suarez. A witty albeit awkward young woman, Betty kicks off her professional career and journey of self-discovery at the high-fashion publication, Mode. It was once Betty worked her way up the ranks a bit that Blonsky enjoyed a cameo.
Blonsky, who told Insider she had always been a big fan of the sitcom, came onto the scene as a rival named Teri. "A bunch of shenanigans goes on with a very important dress," Blonsky teased in an interview at the time, "and Teri has an evil streak, and she has some business to do with the dress being suddenly gone. [Gasp] Where did it go?!" Reiterated Ferrara of Blonsky playing an Elle magazine competitor, "We get to do some really fun stuff."
She starred in the TV series Valemont in 2009
In 2009, MTV spun a little supernatural-tinged series called Valemont. In the short-format series — episodes were released on the network in two-minute increments — Blonsky played inquisitive teen Poppy Barker. 
"Poppy is exactly what her name is," Blonsky told Seventeen. "She is a very punky, high-energy character. She enrolled at Valemont because it is the most prestigious school in the country and she wants to go to the best of the best. As time goes on, some crazy stuff starts happening at the school, especially with her new roommate. She finally realizes she is at a school where vampires go to learn how to live in the world." Intriguing, no? Alas, the mini-series only made it for one season.
She starred in ABC Family's Huge in 2010
You can file Blonsky's next gig in the column "underrated shows that didn't get the fanfare they deserved." ABC Family debuted a series in 2010 titled Huge, which was based on the Sasha Paley novel about teens at a summer weight-loss camp. 
Blonsky brought to life Willamena Rader (aka "Will") a snarky and sometimes troubled repeat attender. Admittedly, the role was a departure for Blonsky. "Coming from Hairspray and playing Tracy Turnblad, who's so perky and so up and bubbly and dancing and singing all the time, to playing Will, who's totally on the other side. She doesn't want to make friends, whereas Tracy wanted to bring the world together," Blonsky told Seventeen, gushing about her new character. 
"Will is awesome. She's a lot of fun to play," Blonsky continued. "She is totally against the grain, she does not follow in anyone else's footsteps, she is purely her own person. She has blue hair, she wears boys' clothes, she doesn't listen to anybody, and she doesn't apologize for it. And that's what I think is so cool about her." Sadly, this smart and salient show never made it past its freshman season.
She appeared on Smash in 2013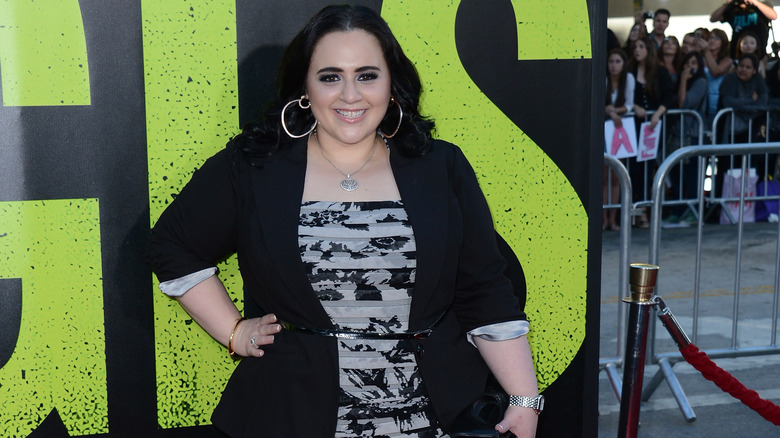 Getty Images
When news first broke that Blonsky had been cast on the Broadway-themed show Smash, fans quickly assumed the star would somehow factor in as a performer. Interestingly, though, Blonsky's role was a non-singing stint. 
Of her Type A character, Blonsky told Broadway World, "Well, Margo is very funny and very quirky and really wants to do her job at the best degree possible. She wants to do everything perfect, just for the sake of doing a great job. She's very dedicated. She's very motivated. And, I definitely would say that I identify with all of that myself." The assistant to Michael Cristofer's Jerry Rand, Blonsky's Margo was "always on."
She worked in a hair salon… maybe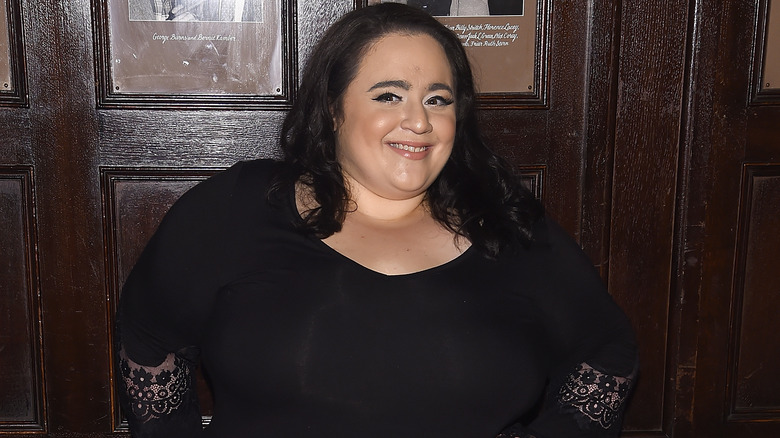 Getty Images
Over the years, as Blonsky's acting roles have become fewer and farther between, rumors have circulated from time to time about the entertainer's alternative employment. One that gained particular traction was the idea that Blonsky had begun working in a hair salon. This rumor was bolstered by a picture that surfaced which appeared to show Blonsky sweeping in a salon. 
However, the truth remains murky at best. In December of 2011, the star tweeted, "Its true I'm working @ Superstar Salon as a makeup artist & more Im proud 2 b workin & helpin pay bills BUT ill NEVER loose sight of my dreams." She immediately followed that tweet with another to the same effect, saying, "Just cause Im part time workin doesn't mean Im gonna gve up on my dreams n dont give up on urs I might book something big soon keep positive."
However, in an interview with Entertainment Tonight in 2013, Blonsky contradicted those statements. "I actually, I never worked in a salon," she said. "That was a story that was out, and it wasn't true. But, you know, it's funny the things that people make up when you're not working." As for the picture suggesting otherwise, Blonsky told ET that she had just gotten her hair done at the hair salon when the photo was snapped.
She starred in Geography Club in 2015
In 2015, Blonsky joined the cast of the film Geography Club as Terese. Based on Brent Hartinger's best-selling novel by the same name, Geography Club is about a group of students of varying sexual orientations who band together in order to express their feelings. 
"I think this film is striking exactly when the time is needed. We need it now. With everything that's going on in the world with gay teens and people just being afraid to come out or whatever's going on in their lives, there's just so much sadness going on and kids not knowing where to go — not having a place to go, not knowing how to talk about it," Blonsky shared with Movieclips. "And to have a film that, you know, really there's a character for everybody to identify with, I think that's absolutely incredible." Blonsky points out that her character's experience bears resonance because, while she seems strong, she struggles with feeling comfortable enough to come out.
She starred in the movie Dog Years in 2017
By 2017, it seemed that Blonsky was starting to get her stride back — and that included scoring a role in director Adam Rifkin's drama Dog Years alongside acting legend Burt Reynolds and Modern Family star Ariel Winter. "They both make me cry in it," Blonsky told TooFab of her co-stars. "Their performances are just so beautiful." As for her character, Blonsky says Faith serves as a sort of comedic relief. "And my character is just really bubbly and really excited to meet Burt Reynolds' character," she added.
She's watching the Will & Grace reboot like the rest of us
When NBC started teasing the possibility of a Will & Grace reboot, longtime fans were pumped about a favorite show potentially making a comeback. When the reboot was officially confirmed, fans lost all chill. As it turns out, Blonsky is one of those fans. "I literally can't wait till #Will&Grace is back! Meghan Mullally just shared this edit of the script on her IG! I'm so excited! #ICantWait," Blonsky posted on her Instagram feed.
The second coming of the NBC comedy has fared particularly well so far in ratings, which ups the odds it will stick around for at least a few seasons. Perhaps if Blonsky continues to vocally show her support for the show, she'll land a guest star gig. Can't you just see her belting out showtunes in a scene with Jack?
She was in (but then departed) the 2017 play Stuffed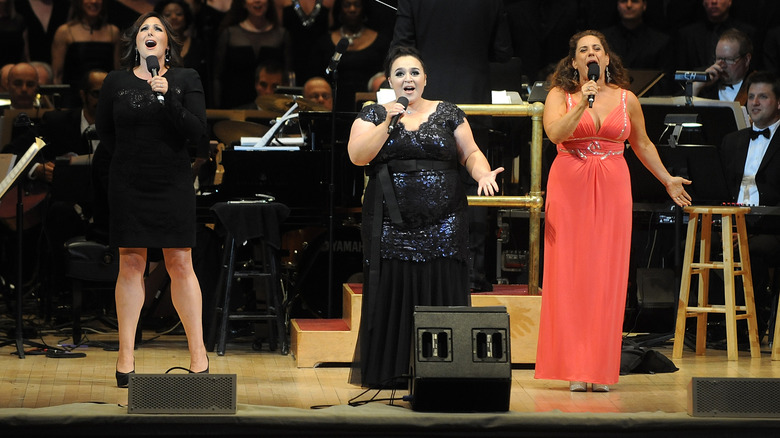 Getty Images
Blonsky made news in 2017 when she joined the cast of comedian Lisa Lampanelli's new play Stuffed, which chronicles Lampanelli's experiences with food and body image. But when an illness sidelined Blonsky leading up to the play's opening night, the Golden Globe nominee made the difficult decision to withdraw. 
"Stuffed is the first script in a long time that reached out and grabbed me by the heart. But while I'm sad not to continue with the play this time around, I want what's best for it and my castmates, who are beautifully telling this story and connecting to audiences every night," Blonsky said in a statement (via Broadway.com). Lampanelli was likewise bummed out over Blonsky's exit, telling Broadway.com, "I am so so sorry Nikki had to leave the production... I will always love and admire Nikki and what she represents, and I really hope we can work together on something in the future." In Blonsky's absence, understudy Lauren Ann Brickman stepped in for the role of Marty.