Chris CT Tamburello Compares The Most Dangerous Game To The Challenge - Exclusive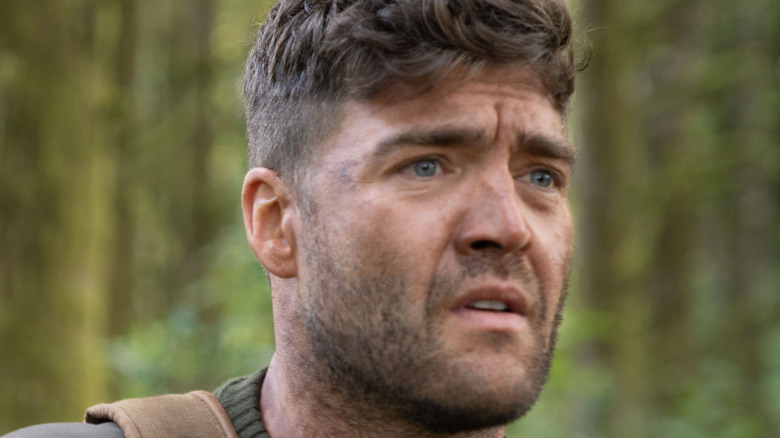 Mill Creek Entertainment
​​Fans know Chris "CT" Tamburello from his many seasons and multiple wins on MTV's "The Challenge." Recently, the reality TV star has started taking on acting roles, starring in "Habitual" in 2019 and "The Most Dangerous Game" in 2022. Prior to that movie's release, Tamburello sat down for an exclusive interview with The List to share his experience and thoughts on the film.
Tamburello stars in the action-adventure/thriller as Sanger Rainsford, a veteran who has recently returned from World War II. When he and his father get shipwrecked, they're taken in by the island's only inhabitant. While they appear to have found safety, they quickly realize that they're in more danger than ever when they learn the true intentions of their host.
While speaking to The List, Tamburello shared stories from behind the scenes and how much he enjoyed shooting the action and chase sequences. He also shared why filming "The Most Dangerous Game" was more similar to "The Challenge" than he expected.
How The Most Dangerous Game reminded him of The Challenge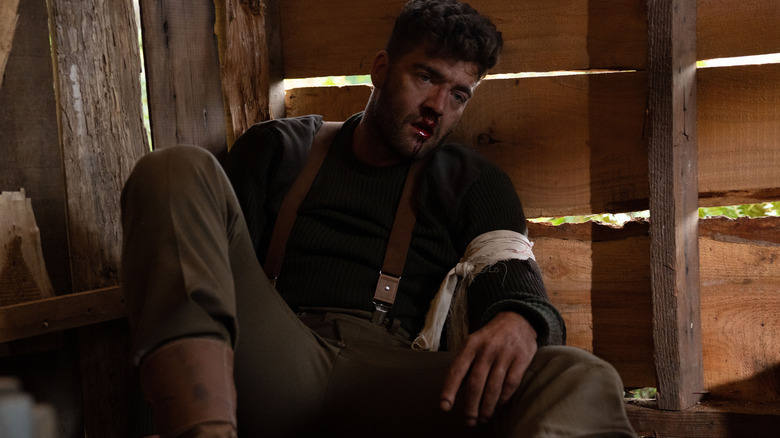 Mill Creek Entertainment
Although tackling a serious acting role for "The Most Dangerous Game" may seem completely different from Chris "CT" Tamburello's work on "The Challenge," he explained to us that there were some aspects that reminded him of the show. The film is an action-packed thriller with plenty of chases and fight scenes throughout. Working through those sequences reminded Tamburello of some of the challenges on the MTV show. "Honestly, getting my butt kicked was the easy part because I've got some history with that, getting thrown out of a plane or shot into the ocean with some contraption," he said. "Falling and getting tossed around was the easy part for me."
Tamburello joked that the plot reminded him of "The Challenge" as well. In the film, his character is fighting for his life as he's chased through a deserted island by Baron Von Wolf (Casper Van Dien), a hunter who makes those stranded on the island his prey. "Honestly, part of me was thinking that running through the woods for three days while people were trying to get rid of me, it reminded me of the old finals in 'The Challenge,'" he said.
Having to tone down the action scenes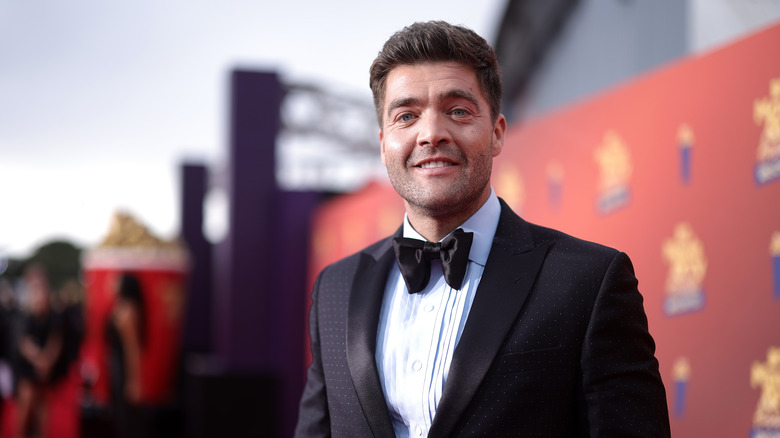 Emma Mcintyre/Getty Images
Because of his commitment to the role and his past experience with daring physical acts, Chris "CT" Tamburello was happy to give his all during the action scenes. In fact, there were a few occasions when he had to tone down how hard he was going during filming. "I was like a big, giant kid, running through the mud," he said. "But the way I was going about it was, I guess, too aggressive ... I had to tone it down."
Tamburello shared one specific memory about that from behind the scenes. While filming a sequence when he was being shot at, he "kept basically back flipping down a hill," he said. They filmed the scene multiple times, and each time he did that stunt, his pants ripped. "It got to the point where they were like, 'Okay, enough's enough. Maybe not go too hard, okay? We're running out of clothes for you, and we're pissing off the wardrobe department," Tamburello remembered. He had a lot of fun with the action scenes throughout the film and often wanted to do more with them, "but I guess it was more than enough," he said.
The Most Dangerous Game is now playing in limited theaters and available on digital from Mill Creek Entertainment, along with Koenig Pictures and Charach Productions.