How The August 11 Full Moon Will Affect You If You're A Cancer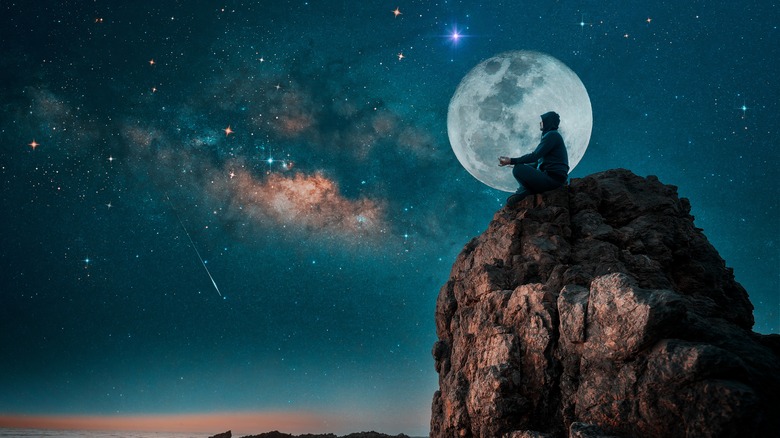 oscargutzo/Shutterstock
This summer has been full of supermoons, and the full moon on August 11, 2022, will be no different. This lunation falls in the sign of Aquarius and marks the final supermoon of the year. This month's full moon has been dubbed the Sturgeon Moon, as it was named for the time of year when there were once many sturgeons in the Great Lakes and Lake Champlain, per Almanac.com.
This particular full moon is said to have high energy and vibes of gratitude, per PopSugar. In addition, the lunation can also spark feelings of change, as many members of the zodiac may have to do some deep reflection about what's best for their lives going forward (via Shape). This could mean considering a new career, taking the next step with a romantic partner, or cutting some toxic people from your life.
Bustle notes that the full moon may also bring about some unexpected situations thanks to the Aquarius energy. Emotions may run high around the time of the lunation, which may cause you to make a shift in your mindset, belief system, or social circle. However, staying true to yourself will be the best way to get through it all.
If you're a Cancer zodiac sign, the full moon may be especially emotional for you.
Cancer's emotions may be at an all-time high during the full moon on August 11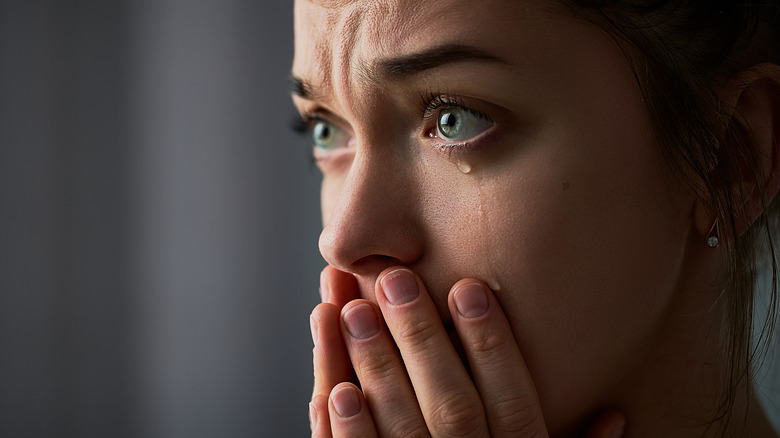 goffkein.pro/Shutterstock
If you were born under the zodiac sign of Cancer (June 21 to July 22), the full moon on August 11 could prove to be extra emotional for you. According to Mind Body Green, the lunation highlights Cancer's eighth house of transformation and rebirth, which could lead to some big life changes and heavy feelings.
"You may be experiencing a transformation of sorts, perhaps even a scare or psychological test or initiation. In some cases, there could be a reckoning with your mortality or facing a latent psychological issue, and you may feel thwarted or frustrated," astrologer Kayse Budd, M.D., tells the outlet. 
Budd also admits that Cancer may see changes in how they feel about serving their community. Perhaps you'll find a place to volunteer that you absolutely love or even start your own project that can benefit people in your area.
Meanwhile, Cosmopolitan notes that Cancer may also be dealing with some drama when it comes to relationships. The outlet suggests stepping up to mediate and control the situation so it doesn't get out of hand. Try to compromise, and accept the outcome so that all parties are able to move on.
However, it won't be all bad as Cancer could be looking at a financial gain during the lunation as well.
Cancer may want to focus on finances and self-care during the full moon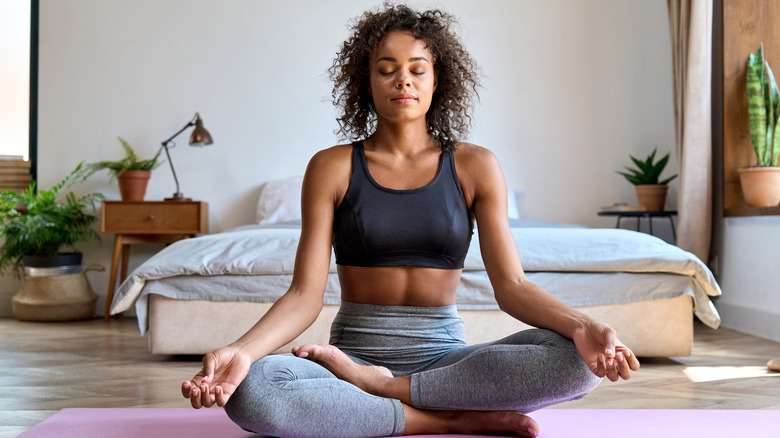 Ground Picture/Shutterstock
According to Bustle, Cancer might find themselves feeling lucky when it comes to their financial situation during the full moon on August 11. 
The outlet suggests that any debts or outstanding balances may be resolved in the near future if the water sign can find a way to raise their vibration and plan for the future. Now is the time to sit down and start thinking about how you're going to free yourself from financial burdens. Mind Body Green agrees that there will be a focus on finances for Cancer during the lunation.
PopSugar claims that August's full moon will be a time for Cancers to check in with themselves and care for their mental, emotional, and physical state. "This moon asks you to nourish yourself on the inside and to nurture all that serves your body and your emotional health," astrologer WaxyJo tells the outlet.
Allure reminds Cancers that taking time to focus on self-care and to quiet your soul isn't a sign of being lazy; strength is knowing your limits and prioritizing your own needs to stay healthy and happy, especially during times of high stress or emotional turmoil.
It appears that it will be an emotional ride for Cancer during the full moon. However, taking time for self-reflection and self-care will be key when it comes to getting through any rough patches.