Are Sophie Turner And Joe Jonas Compatible Based On Their Zodiac Signs?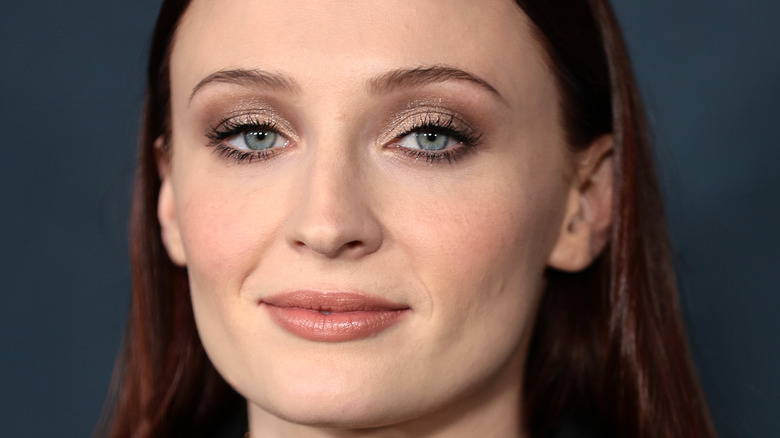 Dimitrios Kambouris/Getty
Sophie Turner and Joe Jonas' relationship began like so many other modern romances: with an Instagram DM (via People). One fateful day, the two decided to meet at a bar in the U.K. and the "Game of Thrones" star, who thought Jonas "would be such a d***," had an unexpectedly wonderful time. "We talked for hours, and hours, and hours," the British actress shared with People. "It wasn't contrived, it wasn't small talk — it was just so easy. Soon, we were inseparable. And then I went on tour with him."
After that, Turner and Jonas' relationship timeline moved along at a record pace. Within their first year of dating, the "Camp Rock" star proposed to Turner, and the two celebrated their nuptials in not one, but two separate ceremonies (via Insider). The happily married couple are now parents of five: two daughters and three fur babies (via PopSugar).
"The Staircase" actress is still head over heels. "A lot of [my happiness now] is to do with being with a person I've fallen in love with, who loves me more than he loves himself, and who wants to see me find my own happiness," Turner shared with Glamour. 
While Turner and Jonas certainly share a fairytale type of love, are their zodiac signs as well matched as they are? Let's take a look and see if the compatibility between their signs, Leo and Pisces, tells a similar love story.
They share many of the positive aspects of a typical Leo and Pisces pairing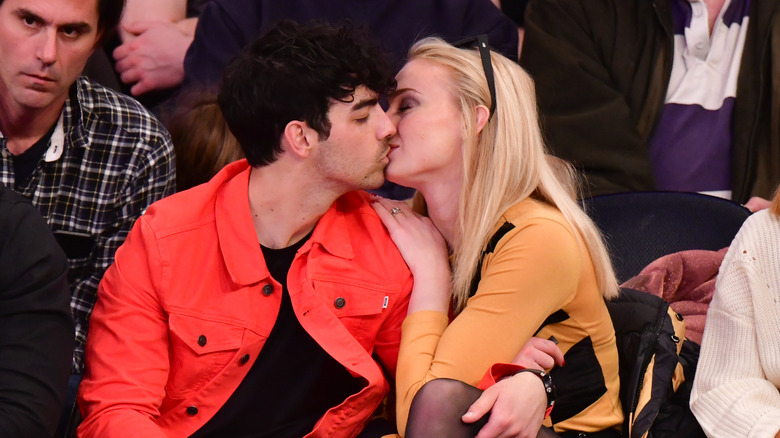 James Devaney/Getty
While Pisces isn't the most compatible zodiac sign for Leo to marry, Bustle notes that a romance between a Leo (Joe Jonas) and Pisces (Sophie Turner) is bursting with potential, particularly during the early stages of the relationship. "At first, these two are wildly attracted to each other," astrologer Theresa Reed explained to the outlet. "Leo's passion and creativity are major draws to Pisces, and Leo finds the perfect muse in sensitive Pisces. These are two of the most artistic signs in the zodiac, which makes them perfect partners in anything artsy."
The narrative that Reed paints eerily mimics the way Turner and Jonas' love story unfolded. Like a typical Leo and Pisces couple, Turner and Jonas' relationship moved quickly. The DNCE member spoke about his immediate connection with Turner with Dr. Phil (via You Tube). "[We] were all in," he said. "We knew it was something unique." To top that off, Turner and Jonas are both creatives, and the Queen of the North has even been a muse to Jonas in the past. Nick Jonas described The Jonas Brothers' song "Hesitate" as "Joe's love letter to Turner" (via Billboard).
While the passion between a water and fire sign can sometimes spiral into drama and hatred over time, clearly that was not the case for Turner and Jonas. In an interview with Dr. Phil on his podcast, Turner revealed "I feel safe around him. I won't be judged by him. He's seen the worst" (via Insider). 
Joe Jonas was a rock for Sophie Turner when she needed him most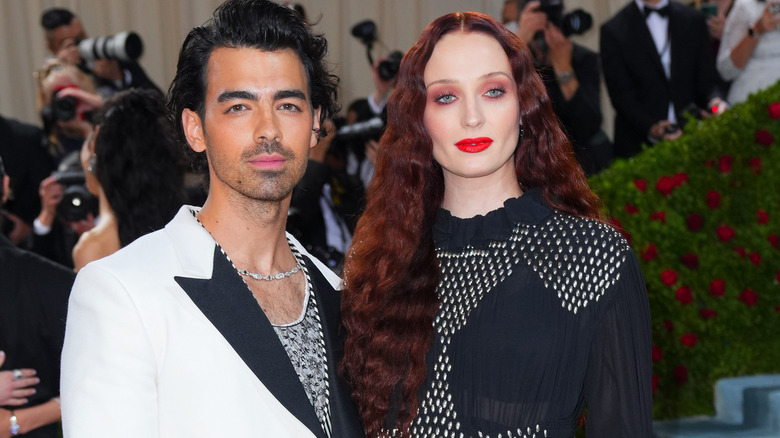 Gotham/Getty Images
Kyle Thomas, a renowned pop culture astrologer, shared his own breakdown of Sophie Turner and Joe Jonas' zodiac compatibility with the New York Post. Thomas pointed out that Jonas' chart points to him being "strong, sturdy and persistent — ready and willing to be the rock that anyone needs in his life." This characterization of the Arizona-native strongly resonates with the role that Jonas has played in Turner's life.
In an interview with The Times (via People), The "Dark Phoenix" star opened up about how she was really struggling with her mental health when she met Jonas. "He was, like, 'I can't be with you until you love yourself, I can't see you love me more than you love yourself,'" she said. "That was something, him doing that. I think he kind of saved my life, in a way."
In his astrological analysis, Thomas also deduces that Turner is the more spirited and assertive one in her relationship. Based on Turner's zodiac sign, Thomas speculates that she is "eager to challenge the norm and go after what she wants." This conclusion lines up with the British star's attitude towards her career. "There's a sense of peace that comes with finding your person. But there's a drive that comes with your career," the actress shared with People.