Why A Report About Melania Trump's Former Stylist Has People Talking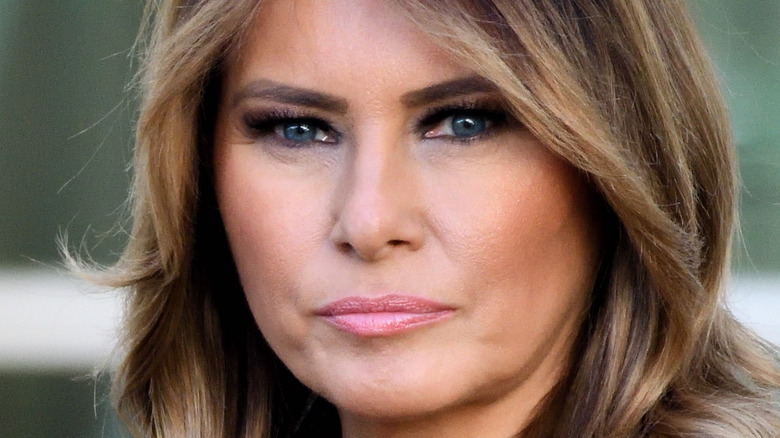 Evan El-Amin/Shutterstock
For a man who once made a show out of holding a Bible in front of a church, Donald Trump appears to have a lot of ethical issues to answer for. Recently, the FBI raided his Mar-a-Lago residence in Florida on August 8, possibly looking for classified documents that rightly belong to the government, per NPR. Now, the former president's political action committee, Save America, is under scrutiny for the disbursement of its funds.
Save America was formed immediately after the 2020 elections to raise money to investigate Trump's claims of ballot fraud (per Ballotpedia). Trump has held numerous Save America rallies to support his favored political candidates in the last two years, as well. It would stand to reason that the PAC's funds would be given to researchers, legal teams, and other major figures in a fraud investigation. However, disbursement documents provided by the Federal Election Commission recently revealed that Save America gave four payments totaling $60,000 to Hervé Pierre Braillard, the French fashion designer who created Melania Trump's inaugural ball gown and styled her often during her husband's administration. Braillard, who also goes by Hervé Pierre, was reportedly paid for the vague service of "strategy consulting."
The Hill notes that Save America also came under fire during the January 6 hearings in June. The investigating committee accused the PAC of misleading donors into thinking their money would be used to fight an alleged election fraud that has yet to be proven true.
Twitter users call the donation to Melania Trump's designer a grift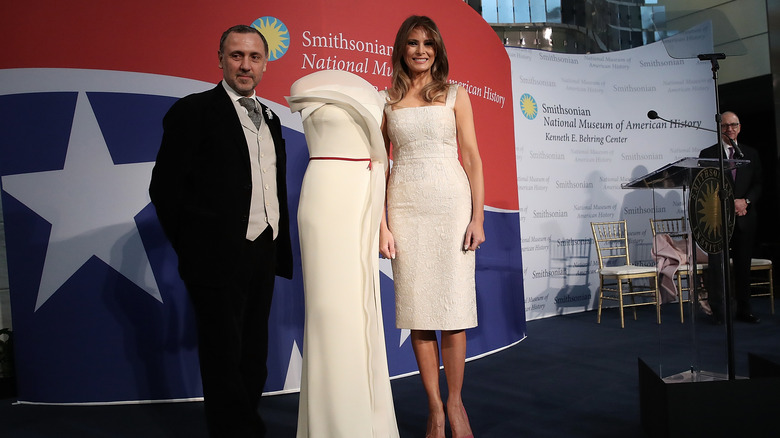 Win Mcnamee/Getty Images
In response to the eyebrow-raising report, Hervé Pierre Braillard told the fashion outlet WWD that the funds he got from the Save America PAC were not for his design work or for any projects he did during the Trump administration. "As with every other first lady, there is an after the White House life, which involves many other aspects than fashion," he said, adding, "There are many other projects in this after-the-White-House [stage]." Melania Trump's office also issued a statement saying that "world-renowned artist" Braillard's "expertise is utilized for special projects and events."
The Save America PAC has yet to make a statement about the questionable donations, but folks on Twitter have no such hesitations. One commenter said, "A Donald Trump PAC formed to push now debunked voter fraud claims appears to have paid $60K to Melania Trump's fashion designer Hervé Pierre Braillard. If anyone is prepared to donate to him after this, more fool them." Another remarked, "Trumpsters throw away hard earned money to support Melania's stylist — NOT Trump's fake election fraud legal battles."
An outraged writer had a demand for the stylist: "Hervé Pierre Braillard: I would return the 60k or donate it to the needy: homeless, food deprived, education funds ... and, prove that you did so. This is blood money. Shame on you!"
And yet another critic was even harsher: Citing Melania's fashion "misses," they wrote, "He wasn't worth the money."