Famous Actress Explains How Meghan Markle Was 'Set Up' For Abuse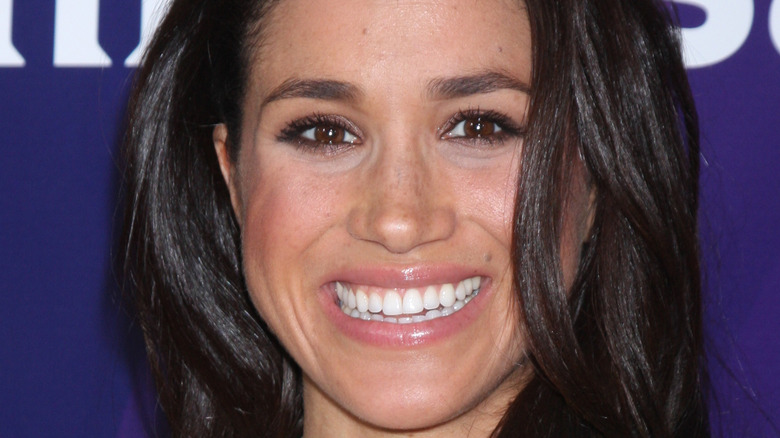 Kathy Hutchins/Shutterstock
Meghan Markle's relationship with the British royal family has been complicated even since she first began dating Prince Harry in 2016 (via Us Weekly). The two were introduced through mutual friends, and, within a few months of dating, the press was already hounding the Duke of Sussex about his relationship.
He almost immediately released a statement through his press secretary about the media scrutiny of Meghan. "It is not right that a few months into a relationship with him that Ms. Markle should be subjected to such a storm," the statement read.
From there, things got even more complicated, with Meghan seeming to get along with each member of the royal family differently. It's no secret that her relationship with her sister-in-law, Kate Middleton, is strained. According to Elle, a book released in 2020, "Finding Freedom," detailed the less-than-perfect dynamic between Harry, Meghan, Prince William, and Kate.
Things seemed to only get more difficult when Harry and Meghan decided to leave the royal family for a more quiet life in California. Royal fans have been quick to point the finger at Meghan for causing division within the family, but, recently, a famous actress shared that the Duchess of Sussex may have been set up to fail from day one.
An actress weighs in on the dynamic between Meghan Markle and the royal family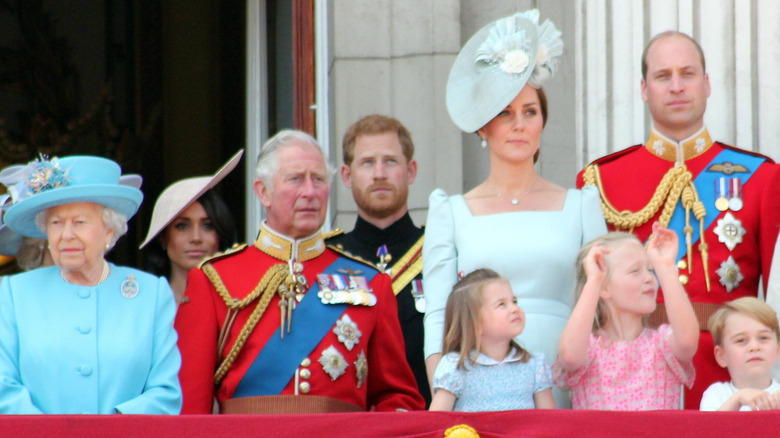 Lorna Roberts/Shutterstock
Some fans who are loyal to the royal family have found it easy to point the finger at Meghan Markle for causing conflict within the firm. The press has joined in on the drama, blaming the Duke and Duchess of Sussex for much of the drama going on within Buckingham Palace (via the Independent).
However, actress Denée Benton believes the issue is much more complex and that Meghan was actually set up for receiving abuse from the start (via Tatler).
The star of the HBO drama "The Gilded Age," who is Black, told the publication, "It's such a layered conversation, obviously. Being the first and only [person of color to join the British royal family], you're really set up for an incredible amount of abuse — the system isn't set up to support you. And I think that [because of] the lineage of the really profoundly devastating effects of colonization as it relates to the monarchy, you can't necessarily just pop a Black person in."
Benton's insight seems to be often overlooked by royal loyalists, but it couldn't have been easy to be the only person of color to marry into the monarchy. In fact, during the couple's interview with Oprah Winfrey in 2020, Meghan revealed that one or more members of the royal family made racist comments about her son, Archie, even before he was born (via The New York Times).
Clearly, this situation is far more complex than the media — and the public — make it out to be.