Kathie Lee Gifford's Kids Grew Up To Be Gorgeous
Television host, comedian, and actress Kathie Lee Gifford had one of the longest love stories in Hollywood with her husband, New York Giants halfback and Monday Night Football commentator Frank Gifford, who was also more than 20 years her senior. The couple, who married in 1986, spent nearly three decades together until Frank's sudden passing in August 2015 when he was 84. 
Despite all of the ups and downs in their relationship, which included a miscarriage in 1992 and Frank being unfaithful to Kathie Lee after what was at the time 11 years of marriage, the couple lovingly raised two kids. Their son, producer, actor, and writer Cody Gifford, was born in 1990 and their daughter, actress Cassidy Gifford, was born in 1993.
Today, Kathie Lee and Frank's kids are all grown up, keeping busy and making their parents proud. Here's everything you need to know about Cody and Cassidy Gifford.
They were raised in a strict household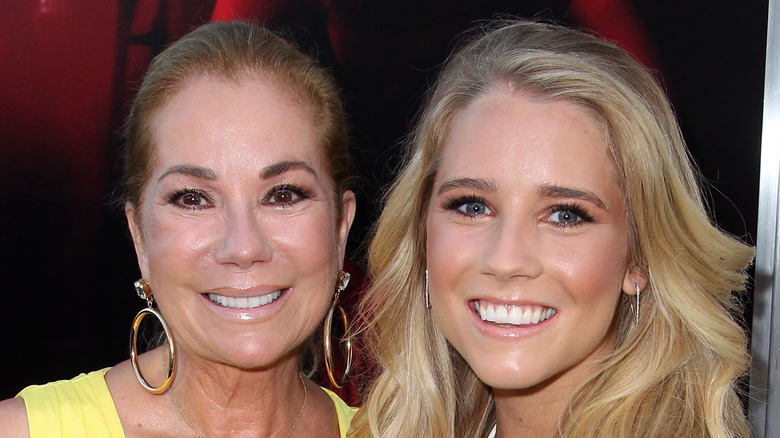 Getty Images
Unlike some celebrity children, Cody and Cassidy have never been known to make headlines for the wrong reasons — a trait that can be traced back to their strict upbringing and strong faith. 
"We didn't live in L.A. or New York, which helped," mom Kathie Lee explained to Babble in 2010. "We lived in Connecticut, so the kids went to school with children whose parents are in other walks of life. They're not just surrounded by show-business people, which is healthy. [But] the most important thing I did was raise my children in a home with God," she continued.
"So often we leave God out of the equation of our lives and we wonder why we're not happy or fulfilled or we don't feel like we belong. My kids have been raised to understand they're not the center of the universe. They don't have a sense of entitlement, which so many rich kids do, but rather, of obligation... to bless others." In 2017, she also admitted, "We don't say 'proud' in our family, we never have."
Thanks to this, the mom of two believes her kiddos are "growing up to be wonderful human beings, and that's my job as a parent. God makes children beautiful on the outside but it's a parent's job to make them beautiful on the inside," she added. "It's our job as parents to try and teach them how to love, give and forgive."
Growing up, Cassidy was affected by her mom's insecurities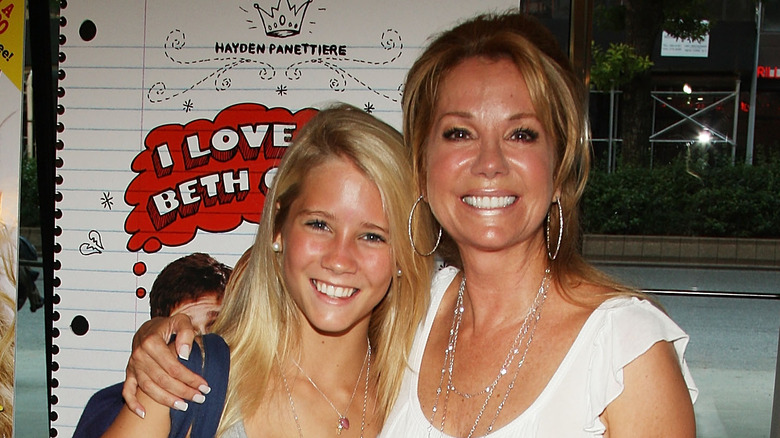 Getty Images
Despite having a successful television career, first with a 15-year run on Live! With Regis and Kathie Lee and later as a Today co-host, Kathie Lee has faced her share of insecurities. Speaking with People, the small screen star opened up about her parenting regrets, admitting candidly that her body image issues were one thing she did "wrong" when raising Cassidy.
"I would stand in front of a mirror and say negative things about myself and my daughter would hear it," she told the mag. "She was the one who ultimately said to me, 'Mom, please don't say that. Please don't say that mommy — it's not true.' And it affected her. She's fine, but she didn't like it. And I thought I was being honest, but I don't think it was helpful to her."
The sudden loss of their dad left them devastated
When legendary New York Giants player Frank Gifford suddenly passed away a week before his 85th birthday in August 2015 (it was later discovered he suffered from chronic traumatic encephalopathy, which is "brain damage caused by the jarring hits of playing football"), Cody and Cassidy, the youngest of the Emmy-nominated sports broadcaster's five children, were left devastated.
Speaking with People following their dad's passing, Cassidy shared a heartbreaking message, saying, "For 22 years I was blessed with an incredible man to not just call my father, but also my friend, so though I selfishly may want 22 more, my gratitude far outweighs my sadness. I will always be able to call that legend not only my dad, but the kindest, most generous human being I have ever had the privilege of knowing."
Cassidy still mourns her dad's passing on social media
Since her father's death in 2015, Cassidy has regularly paid tribute to him on social media with a slew of touching #TBT photos and sweet words. Shortly after the tragic news broke, she posted a snap of her dad hugging her, her brother by their side, and wrote, "A lil' throwback with the greatest men I'll ever have the privilege of knowing."
In June 2017, she uploaded a pic of the them skiing together, which she captioned, "When I am at my best, I am my father's daughter," and come August, she marked the two-year anniversary of his passing with an adorable snap in which her pops can be seen throwing her up in the air as she smiles from ear to ear. 
"Not that you ever once needed an excuse to make pancakes, but you best believe this morning was a pancake kinda morning, Daddio," the 24-year-old wrote.
Cody has been an inspirational older brother
As close as Cassidy was with her dad, she also shares a special bond with her brother. In March 2016, she took to Instagram to open up about their relationship as she wished him a happy birthday. 
"Happy 26th to the most important source of influence in my life," she gushed. "I look up to you more than you know, ya old man. More and more grateful each passing day that I get to call you not just my big brother but my friend."
During a 2017 interview with Access Hollywood (via Today), the budding actress revealed that in addition to being siblings and friends, she and Cody are also roommates. She laughed about her brother being a "wacky roommate" and admitted that opposites definitely do attract. 
"He's very studious — we're totally different," she revealed. "I'm a little more easy-going, a little bit more 'eat whatever's in the fridge', but Cody is always working, everything is very regimented."
Cody's passionate about playing football, like his dad
Given that he grew up with a dad who was a legendary professional football player and an Emmy-winning sports broadcaster, it's no real surprise that Cody chose to follow suit, trying his hand at the family sport. 
While playing football for the University of Southern California as a wide receiver, Cody described his dad as being his biggest inspiration and role model. "The great [New York Giants co-owner] Wellington Mara once called dad 'the son any father would love to have and the father any son would be proud to have,'" he told People. "He was right. God blessed me beyond words."
While Cody did not pursue football beyond college, it's clear that his father's influence (and legacy) still live on through him. Cody even oversaw the adaptation of his father's memoir, titled The Glory Game: How the 1958 NFL Championship Changed Football Forever, for HBO films in 2014.
Cody has also been pursuing film and television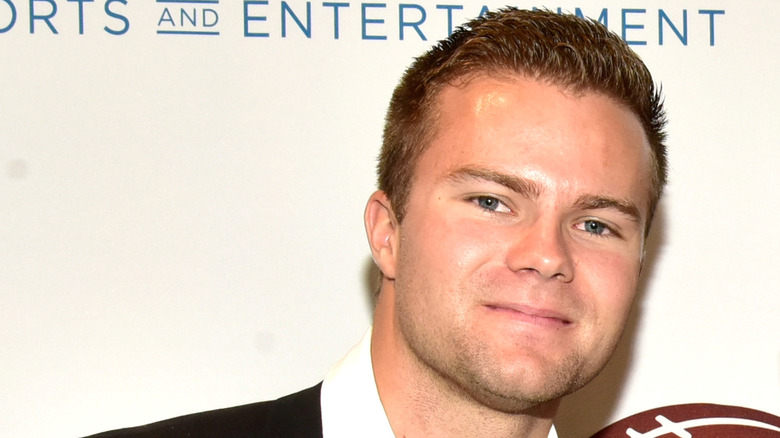 Getty Images
It's not just his father that has inspired his career choices — Cody has also been following in his mom's TV footsteps. "He asked if he could do an internship at the Today Show," Kathie Lee told Babble in 2010. "He did one last summer at my production company and was bored to death. But he said, 'There's more going on at the Today Show, Mom. Can I write movie reviews for the website?'"
"Our producer said, 'Cody, why don't you try doing [the reviews] on camera," she continued. "It will be fun, and our audience will like to see you.'" Although he was "scared to death and didn't want to do it," he took on the challenge and got "better and better at it every week." 
What's more, Cody is also a "very serious film student," has made appearances on a handful of talk shows, including Entertainment Tonight and Jimmy Kimmel Live!
Cassidy has fully devoted herself to acting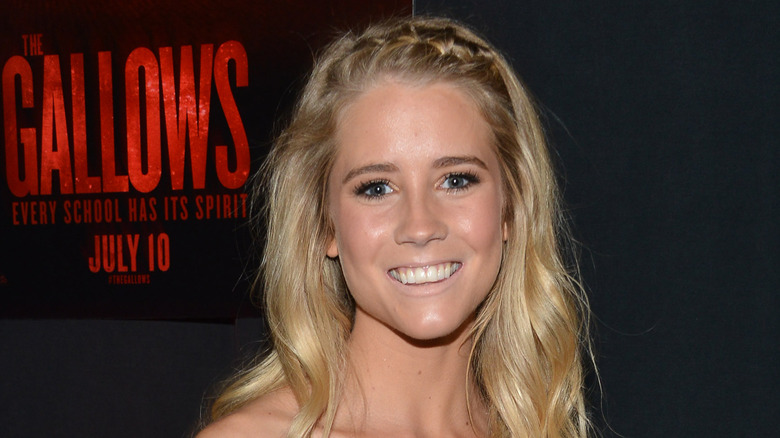 Getty Images
While her brother works on producing, directing, and being an occasional on-camera personality, Cassidy has fully devoted herself to acting. Since landing her first real film role in Adventures of Serial Buddies, a 2011 comedy that screened at the Sundance Film Festival, Cassidy has snagged a handful of projects on both the big and small screens, including 2015's The Gallows and 2017's Like Cats & Dogs.
"She's been studying since she was young girl at classes and privately and she's very serious about it," her proud mom told Babble, adding that she approves of her kids' foray into Hollywood. "[I'm fine with it] as long as they treat it as a craft and not as a summer lark. I told them that they're not going to do it unless their reasons are right. I wanted to be an actress when I started out, so Cassidy and Cody come by it genetically."
Cassidy landed a lucrative hosting gig covering the Super Bowl
Taking a cue from her brother, Cassidy also tried her hand at working as a TV personality when Entertainment Tonight recruited her to co-host their Super Bowl 50 coverage in 2016 — a gig she happily accepted in memory of her late father.
"He just loved football," Cassidy gushed before the big day. "That was, I think, the greatest thing for me to see my dad, even though he wasn't playing [after I was born], to have it be such a part of his path, but in such a humble way for someone [who] had accomplished so much."
There's no doubt her father would have loved seeing her covering the Super Bowl, and she had her mom's full support as well. "As seemingly cliché as it is, my mom's only piece of advice was, 'Just go for it! You'll be great!'" she revealed. "I know there has to be something to it because she knows a thing or two about an audience!"
Both kids like to give back to their community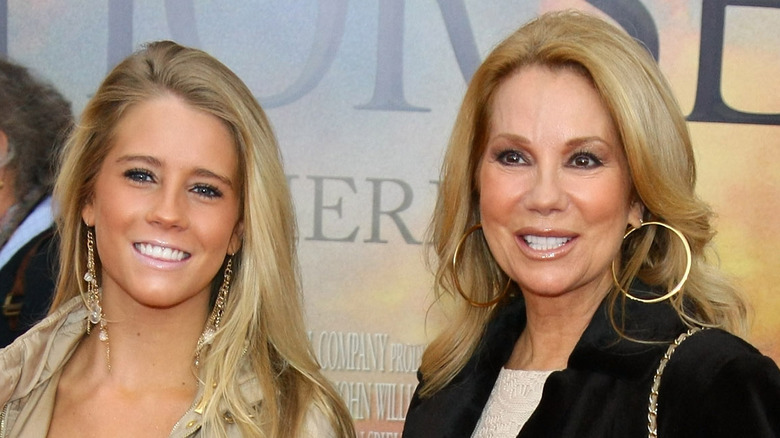 Getty Images
In addition to pursuing their dreams in Hollywood, Cody and Cassidy have also made it a point to give back to their community. In July 2017, both kids took part in the 11th annual Greenwich-Stamford Swim Across America held at the Boys and Girls Club in their hometown, Riverside. As part of the event, they swam for charity and helped raise over $385,000 for the Alliance for Cancer Gene Therapy. 
They're also a major part of their mom's charitable efforts: Cody House and Cassidy's Place. And they're more than just namesakes, they're greatly involved in both charitable causes, which offer family support services, a daycare center for homeless youth, mentorship programs and more.
"Every time Cody comes home from college in California he'll say, 'Mom, I'm going to go to Cassidy's Place today and see the kids.' He'll spend all day long there," the TV personality told Today. And her daughter is the same way. "Cass brings her classmates and they'll go spend a day there," the proud mom added before admitting, "They don't get there often, they're very busy kids, and I get there very rarely, but we still support it in every way we can."