Jessa Duggar Seewald's Latest Sponsorship Is Turning Heads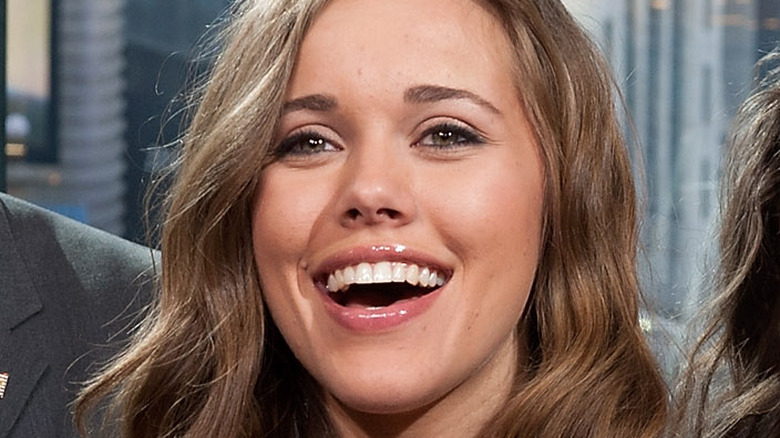 D Dipasupil/Getty Images
Growing up in a highly traditional and conservative home, the adult daughters of the famous Duggar family opted to focus on marriage and family rather than pursuing independent careers. Still, the "19 Kids & Counting" stars contribute to their household income through home-based activities such as podcasts, YouTube channels, authoring books, and paid sponsorships with businesses such as clothing companies and coffee subscriptions.
Jessa Duggar Seewald often promotes sponsorships with businesses such as clothing companies and coffee subscriptions. She announced her latest promotion on August 10, courtesy of her Instagram account. The photo was a lovely shot of herself with her husband, Ben, in front of a historic mill. But the caption had nothing to do with the pic: "Around the time we were married, Ben and I began researching healthcare options for our family and we came across Christian Healthcare Ministries," she began. 
Jessa went on to explain that she and her husband use this faith-based system that relies on the kindness of others to help pay routine medical expenses. "[O]ver this time, we've shared tens of thousands of dollars worth of our medical bills — from midwives to doctors, prenatal care, births of our children, and various other medical procedures and emergencies," she wrote. Jessa concluded with an invitation to click on a link for a free information packet. 
The post has gotten more than 53,000 likes as of this writing. It's also gotten a lot of comments, and not all of them are compliments.
Cost-sharing health plans aren't for everyone
The health plan Jessa Duggar Seewald is promoting is known as a "health care ministry," a legal alternative to standard health insurance. As the Christian Healthcare Ministries (CHM) site explains, organizations like these are a cost-sharing model. Members pay a monthly fee, which is pooled and used to pay the costs of medical procedures for other members on an as-needed basis. The members also offer support in the form of prayers and personal outreach. 
But the system isn't for everyone. California Healthline points out that healthcare ministries often have a long waiting period for preexisting conditions, and may not cover medication related to those conditions. Unlike standard insurance, providers don't bill the ministry; patients pay the whole fee upfront and wait for the plan to reimburse them, which typically takes several months. Catastrophic illnesses may not be covered in full, so patients may end up on the hook for tens of thousands of dollars. And certain services, such as therapy for mental health conditions like depression, aren't covered at all. Disputes over reimbursement are handled internally since the state government has no regulatory power over church-based cost-sharing plans.
Plans like the Seewalds' are also limited to churchgoing Christians who follow the ministry's specific beliefs — The CHM's statement of faith holds that nonbelievers "receive eternal punishment in hell." They're also expected to live by certain lifestyle standards: no drinking, smoking, or "sexual immorality," including adultery, homosexuality, and same-sex marriages.
Some of Jessa's fans have had negative experiences with cost-sharing plans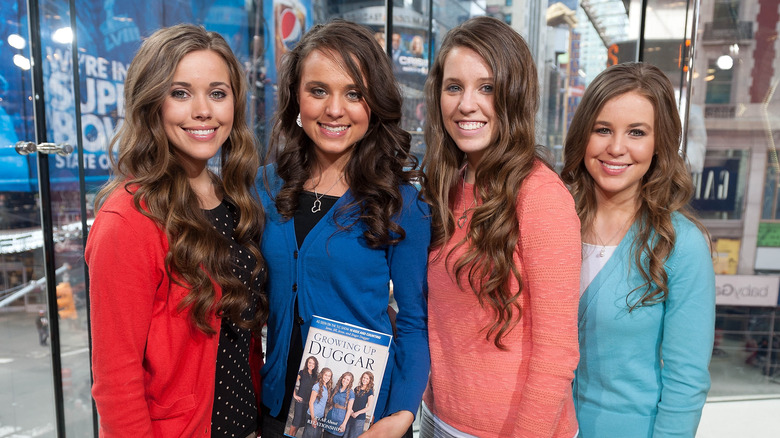 D Dipasupil/Getty Images
Jessa Duggar Seewald's followers — including her sister Jill Dillard and her cousin Amy King — raved over the lovely photo of her with her husband Ben. Some gave their own enthusiastic raves about the CHM plan. "They are AMAZING," said one. "I can't say enough great things about them! I tell everyone about them."
Other followers were less enthused, expressing concern that Jessa was committing a blunder by plugging a nontraditional healthcare payment plan. Some shared their own unpleasant experiences with faith-based cost-sharing. "I have a friend in $40,000 of debt because they wouldn't cover what they said," went one comment. Another warned about the long wait time for reimbursement: "I can no longer get bloodwork done – I owe too much to the Lab." 
Although the cost-sharing plan encourages members to ask their providers for cash-pay discounts, a Duggar fan warned that not all doctors are willing to offer that option. And another advised followers to steer clear altogether: "These health sharing services can have major downsides. They are NOT insurance and do not operate like insurance companies. Please, please, please do your due diligence before signing up for anything like this."
Jessa has not personally responded to the criticism of the program, but the Christian Healthcare Ministries' social media rep has replied to some of the critics, elaborating on their policies and encouraging readers to address their concerns directly to them.