If You've Never Read Anything By Gillian Flynn, Here's The Book You Should Start With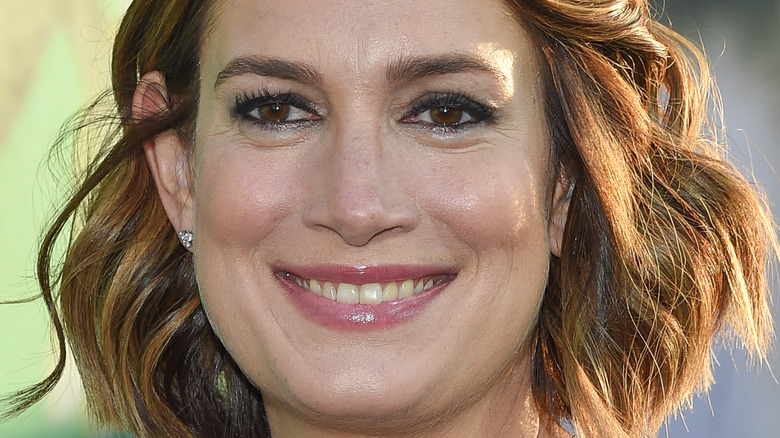 DFree/Shutterstock
Author Gillian Flynn has captivated fans across the globe with her intriguing and mysterious stories. The writer was born in 1971 and hails from Kansas City. As a child, Flynn was reportedly very shy and liked to spend her free time reading and writing, which likely made her parents — who were both college professors — proud. 
After high school, Flynn went on to college at the University of Kansas, where, not surprisingly, she studied both English and journalism (via Success Story). She went on to earn her master's degree from Northwestern University and later began working as a film and TV writer for Entertainment Weekly.
According to Grade Saver, Flynn originally set her sights on becoming a police reporter. However, she changed her mind and decided to focus on her own stories. Of course, she later went on to incorporate crime and police work into many of her best-selling novels.
Gillian Flynn's books will leave you on the edge of your seat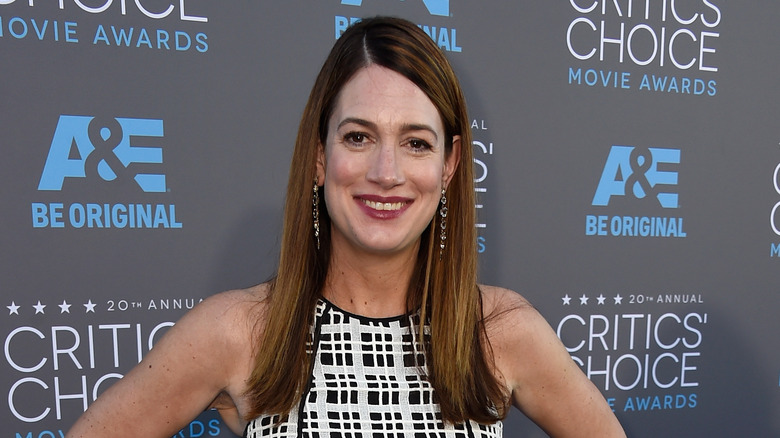 Frazer Harrison/Getty Images
Gillian Flynn took the leap into writing her own novels and had her first book, "Sharp Objects," published in 2006, per Goodreads. It centered on a woman named Camille who left her hometown for a career in journalism (via Murder & Mayhem).
When two girls go missing from her hometown, she reluctantly returns home to report on the disappearances, but, at the same time, she opens the door to her past trauma regarding the death of her sister and her harsh mother. In 2018, the novel was turned into a limited series on HBO starring Amy Adams.
In 2009, Flynn published the book "Dark Places," another mystery thriller that will have you on the edge of your seat. Lead character Libby is dealing with a horrific crime: her brother killed her mother and siblings. Decades later, the crime still garners attention from true crime enthusiasts who convince her that her brother may not be to blame for the murders. In 2015, Charlize Theron starred in a movie adaptation of the novel.
Flynn released "The Grownup" in 2014. The story is about a woman dealing with paranormal activity who seeks the help of another woman pretending to have psychic abilities.
Meanwhile, if you've never read Flynn before, this is the best book to start with — and it's sure to get you hooked.
Gone Girl is full of twists and turns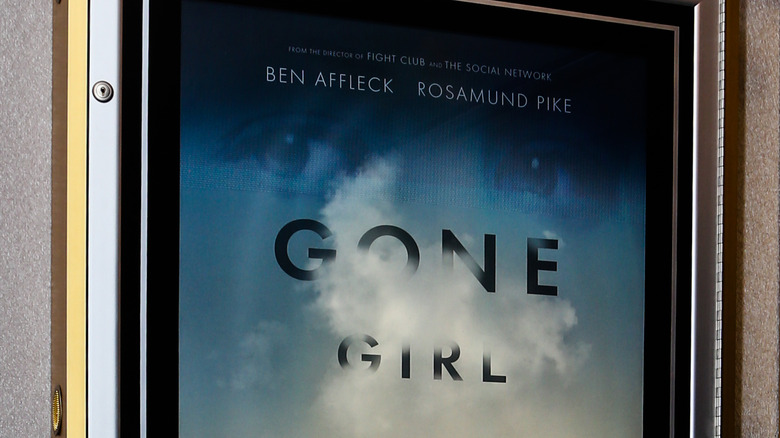 Anna Webber/Getty Images
If you're new to Gillian Flynn's books, there's one that you should definitely check out: "Gone Girl" will grab your attention and take you on a wild ride with the turn of each page. The novel was published in 2012, per Goodreads.
The book is about former New York writer Nick Dunne who moved with his wife, Amy, back to his hometown and used her money to open a bar. Amy and Nick's marriage is falling apart, and she's grown to resent her husband and miss the life she left behind in the city. Amy goes missing on the couple's fifth wedding anniversary, and Nick ultimately becomes the No. 1 suspect (via The Bookish Elf).
While it seems like a story ripped straight out of the headlines, "Gone Girl" is not what you would expect. The book has so many twists and turns that you'll question everything you thought you knew about the characters. 
After you're done reading the book, you'll also be able to enjoy the hit movie, which stars Ben Affleck, Rosamund Pike, Neil Patrick Harris, Tyler Perry, and Kim Dickens, per IMDb. Flynn was nominated for several awards for her screenwriting work on the movie, and she even won Screenwriter of the Year at the 2014 Hollywood Film Awards.
So, if you're a lover of drama and mystery, Flynn is a writer you need to check out, and "Gone Girl" is an excellent introduction to the author.