Melania Trump's Alleged Involvement In The FBI Raid Isn't What Anyone Expected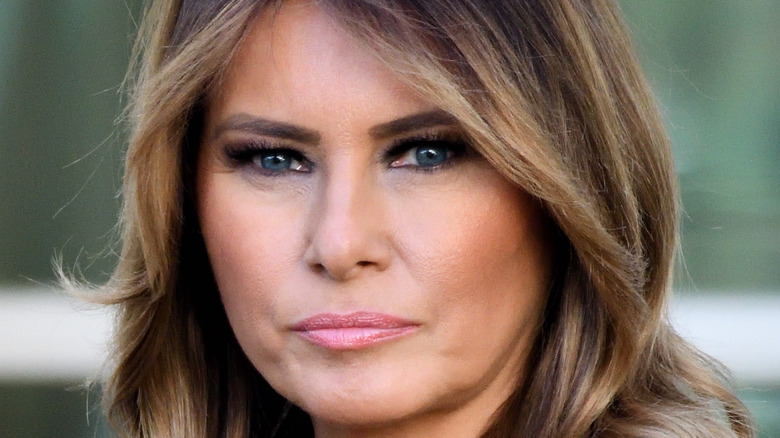 Evan El-Amin/Shutterstock
The FBI carried out an unprecedented raid at Donald Trump's Mar-a-Lago home in Palm Beach, Florida, on August 8, 2022. Trump released a statement saying the "unannounced raid on my home was not necessary or appropriate." 
However, Attorney General Merrick Garland said that the Department of Justice requested to the court that the search warrant for Trump's home be unsealed and released to the public, according to CNN. Garland also announced that he "personally approved the decision to seek a search warrant in this matter."
It appears that the DOJ had been tipped off about Trump's potential wrongdoings leading up to the FBI's raid. "As talks between FBI & Trump lawyers soured between June & August, a witness told investigators there may be more classified documents at Mar-a-Lago. DOJ officials began to distrust Trump's team," tweeted Wall Street Journal reporter Sadie Gurman. 
Now, some are speculating about who the FBI informant could be, including conservative lawyer George Conway, who quote-tweeted Gurman's statement, asking, "Who is CI-1?"
Insiders point to Melania Trump as a potential FBI informant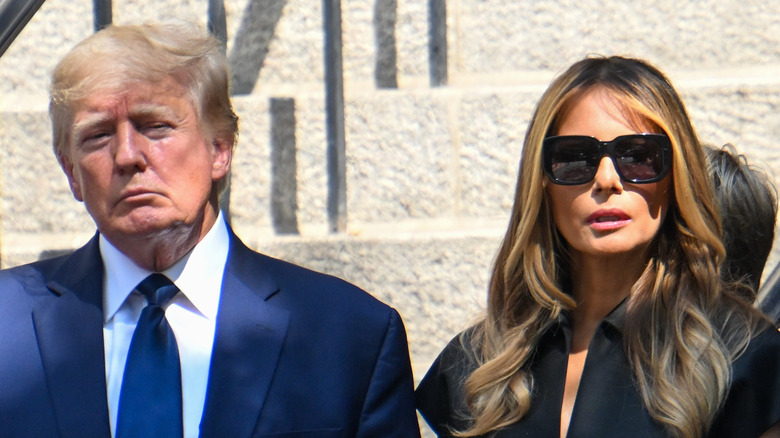 Alexi J. Rosenfeld/Getty Images
Newsweek reports that an informant told the FBI about the unauthorized documents that Donald Trump had taken to Mar-a-Lago. "In order for the investigators to convince the Florida judge to approve such an unprecedented raid, the information had to be solid, which the FBI claimed," a source told Newsweek. Two anonymous government officials also told the outlet that a "human source" provided much of the information prior to the search.
"So much paranoia in a mole hunt, no one to trust, so much to do, so much to lose, so many walls closing in so fast," tweeted former FBI agent Peter Strzok. He ended his tweet with a surprising accusation: "...also, might be Melanie," referring to Melania Trump. But there is currently no evidence that the former first lady tipped off the FBI.
Some are looking at other Trump family members as potential informants. The Independent noted that Jared Kushner and Ivanka Trump seem to be separating themselves from the former president. 
"I think there were a lot of stories a few weeks ago about Jared and Ivanka trying to back away from Trump and trying to start their own brand, essentially break off from Trump and pulling away from the Trump orbit," said Rick Wilson, co-founder of the Lincoln Project, an anti-Trump conservative PAC.
Donald Trump is reportedly 'concerned' that a family member was the mole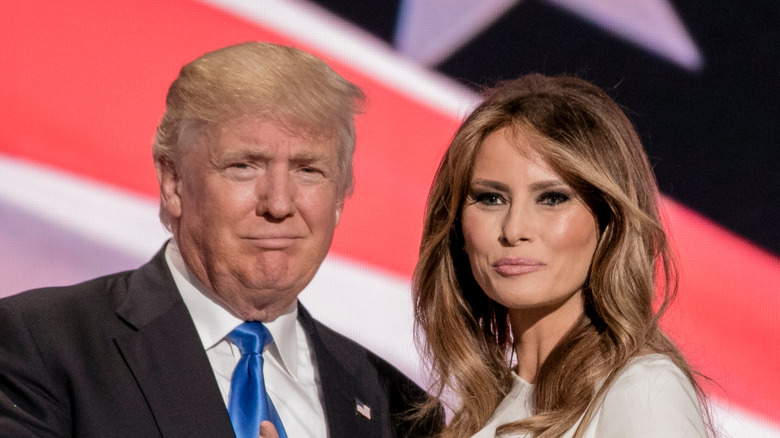 mark reinstein/Shutterstock
Several days after the initial raid took place, even more rumors began swirling about who the possible informant could be. On August 13, Mirror reported that someone within Donald Trump's inner circle who witnessed the raid then tipped off officials about documents they may have missed during their search. The outlet also claimed that the former president was reportedly "concerned" that the culprit could have been someone from his very own family — even his wife Melania. 
Additional details seemed to support the theory. According to Trump's attorney Lindsey Halligan, who was present during the ordeal, the FBI officers narrowed their search to just three rooms, leading many to believe they knew exactly where to look (via Newsweek). If the informant was someone extremely familiar with Trump's schedule, home, and hidden belongings, the list of suspects can't be very long.
With paranoia mounting and speculation growing, it's unclear when — or if — we will learn who the FBI's informant was.