What We Know About The Brutal Attack On Salman Rushdie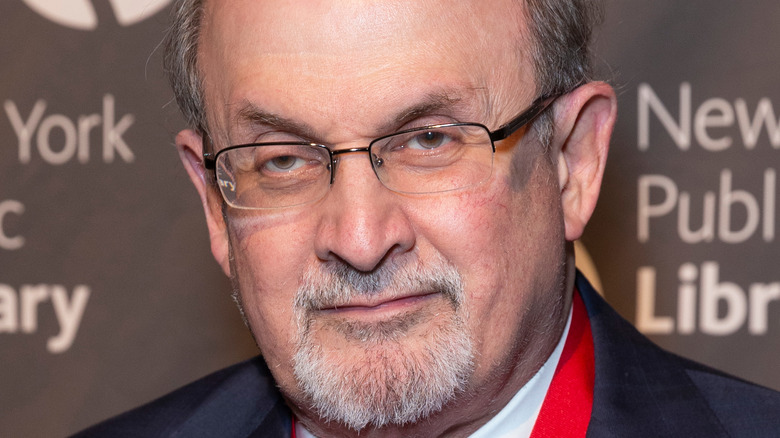 lev radin/Shutterstock
Author Salman Rushdie was attacked on stage at the Chautauqua Institution in New York, according to the Associated Press. An Associated Press reporter witnessed a man rush the stage and "begin punching or stabbing Rushdie" during his introduction. The author fell to the floor. The shocked audience of hundreds was quickly evacuated, the Associated Press reported.
"There was just one attacker," Elisabeth Healey, an audience member, told the New York Times. "He was dressed in black. He had a loose black garment on. He ran with lightning speed over to him." Rushdie's condition is not yet known. 
Rushdie is widely known for his book "The Satanic Verses," published in 1988, according to Britannica. "The Satanic Verses" sparked outrage and was called "blasphemous" by many Muslims because it fictionalized the life of the Prophet Muhammad. Iran's leader at the time, Ayatollah Ruhollah Khomeini, issued a death sentence to Rushdie in 1989, according to CNN.
Details emerge about Salman Rushdie's attack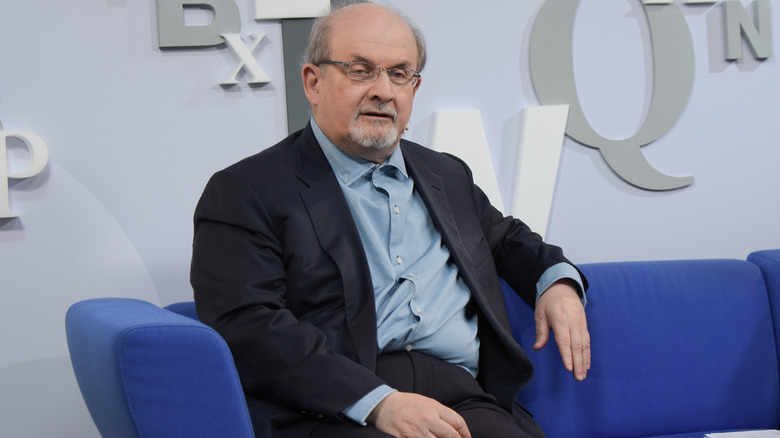 Markus Wissmann/Shutterstock
The New York Times reported that after being stabbed in the neck, Salman Rushdie was brought to a local hospital by helicopter. His condition after the attack remains unknown. The author, who is 75, had spent 10 years in police protection after his Iranian death sentence, according to the Washington Post. While Ayatollah Ruhollah Khomeini is no longer in power and the country has revoked the call for his killing, as recently as 2012, a $3 million bounty was said to be available for anyone who killed Rushdie.
Rita Landman, an endocrinologist who attended the event, told the New York Times that Rushdie appeared to have multiple stab wounds. Landman also reported hearing the author's attendants saying, "He has a pulse."
Support is streaming in for the groundbreaking author online. "I hope Salman Rushdie is okay," acclaimed author Stephen King tweeted. Neil Gaimon tweeted, "I'm shocked and distressed to see my friend @SalmanRushdie has been attacked before a talk. He's a good man and a brilliant one and I hope he's okay."