Why Twitter Is Seeing Red Over Doug Emhoff's Recent Whole Foods Run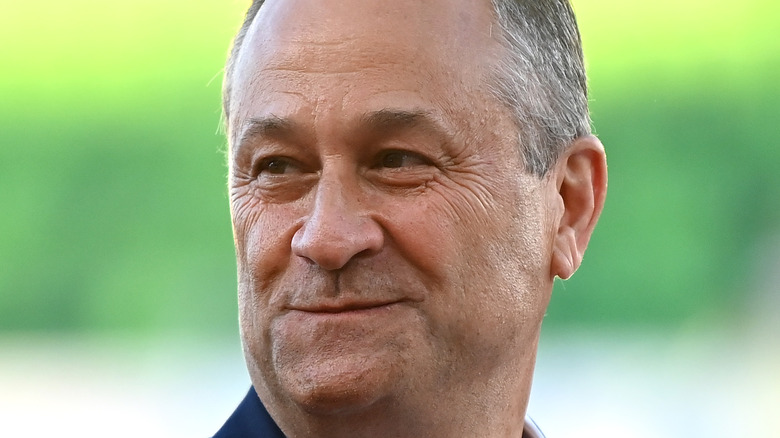 Hannah Peters/Getty Images
Vice President Kamala Harris' husband Doug Emhoff may have visited a Brentwood, Calif. Whole Foods Market to stock up on fresh, organic produce, healthy snacks and perhaps a few non GMO-treats. Instead, his shopping spree landed him in hot water with Twitter users over a poor parking job that could have taken much-needed spots away from customers who are handicapped (via New York Post).
The hubby hubbub started when Emhoff's motorcade of secret service vehicles took over several handicapped parking spots in the healthy foods mecca's lot. The New York Post reports the Second Gentleman then perused the aisles at Whole Foods for 20 minutes while the SUVs, sans a handicapped tag in sight, stayed put, making for a public relations nightmare.
The good news is that Emhoff scored two bags full of goodies from the store. The bad news is that Twitter is not letting him off easy given the less-than-ideal parking choice.
Many folks pointed out the seeming double standard displayed by the parking job. "Rules for Thee But Not For Me," tweeted one news source.
And that tweet was only kicking things off for social media to condemn Harris' other half.
Doug Emhoff may be regretting his Whole Foods trip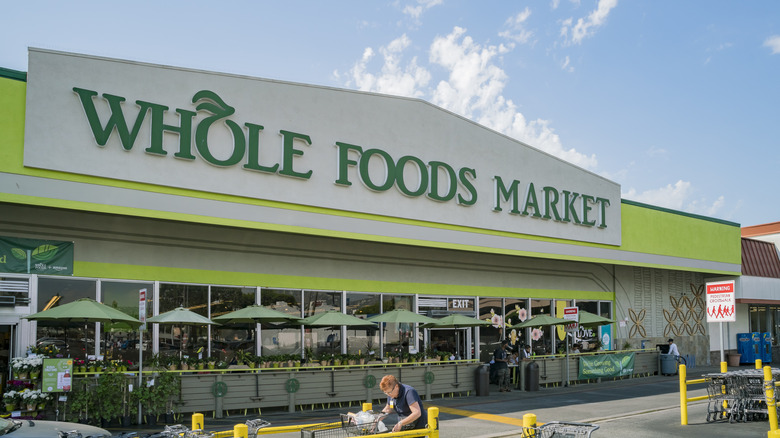 Kit Leong/Shutterstock
Twitter was ready to sound off after Doug Emhoff's motorcade parked "diagonally" in more than one handicapped spot at a California Whole Foods while he picked up organic essentials inside. "Democrat Elites come first! Don't you know that fact, peasant?" sarcastically commented one person about the secret service faux paus.
Meanwhile, other social media users called upon an oft-repeated sentiment about the raid of former president Donald Trump's Mar-a-Lago estate earlier in the week. "Did they get a ticket??? Remember no one is above the law!!!!!" pointed out one such individual. 
Other people flooded Twitter sharing stories of having to find alternate parking for handicapped family members due to behavior like that of Emhoff's entourage.
On another note, Kamala Harris' husband was also criticized for his "gas guzzling motorcade" of Chevy Suburbans.
It's important to note that the Second Gentleman also had plenty of defenders online, with many folks noting that his "crime" pales in comparison to the Trump scandal currently playing out.