What Happened To Amanda Bearse After Married... With Children?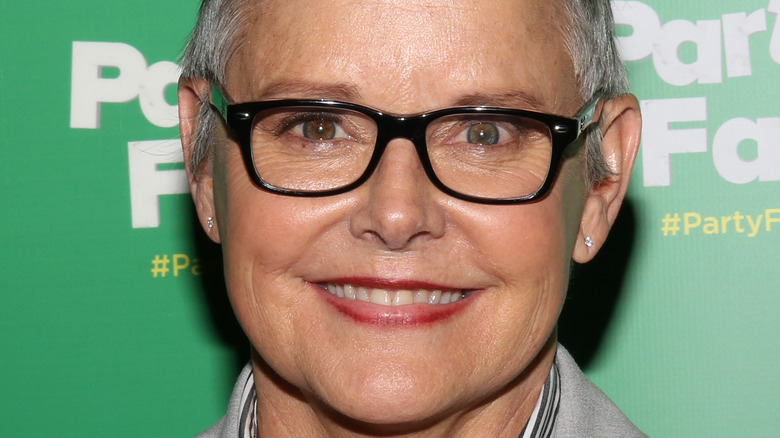 Walter Mcbride/Getty Images
Aside from the main four of the Bundy family, "Married... With Children" also made stars out of Amanda Bearse and David Garrison as the Bundy's neighbors, Marcy and Steve Rhoades. Bearse initially found recognition on the soap opera "All My Children" as Amanda Cousins, as well as starring in a few movies like "Protocol," "Fraternity Vacation," and most notably, the original "Fright Night" in 1985 as Amy Peterson, Charley's girlfriend (via IMDb).
However, it was "Married... with Children" that solidified Bearse's career in Hollywood. Having starred in 259 out of 262 episodes, she was as popular as the likes of Katey Sagal's Peggy. During her time on the show, Bearse also began her career behind the camera directing 31 episodes of the series, including "If I Could See Me Now" in 1991, followed by others like "A Bundy Thanksgiving" and "Shoeless Al."
When "Married... With Children" ended in 1997, Beare's directing career certainly took off. She was at the helm of episodes of "Pauly," "Head Over Heels," "The Tom Show," and "Nick Freno: Licensed Teacher" — all within a year. But did Bearse continue to pursue directing, or did she eventually return to acting?
Amanda Bearse fell in love with directing sitcoms and comedies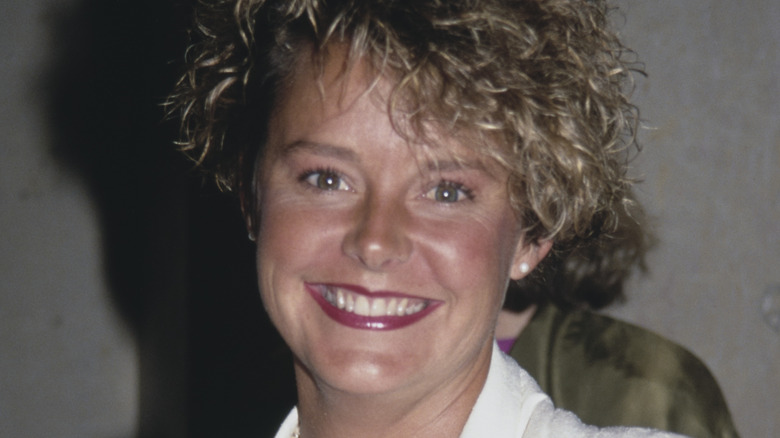 Michael Ochs Archives/Getty Images
Following the finale of "Married... with Children," Amanda Bearse focused on staying behind the camera. "I quit acting after [the show] and that was purposeful," she told The Fayetteville Observer. "[It] gave me my second career as a television director ... I wanted to be taken seriously as a director and Hollywood is kind of weird that way," Bearse continued. "They're like, well you do that, you can't do that, even though I'd been doing both for some years."
Speaking to the Gay & Lesbian Alliance Against Defamation (GLAAD) in 2021, Bearse noted that she was one of the only women working "behind the camera in television, and it was a very different time." The actress also came out as gay during "Married... with Children," appearing on the cover of The Advocate in 1993. She was the "first prime-time television series regular to do so," as the magazine wrote in its feature on the star. Bearse said at the time, "it was important for me to do this for myself and for our community because the more people who come out, the safer it will be for even more people to come out."
Amanda Bearse eventually returned to acting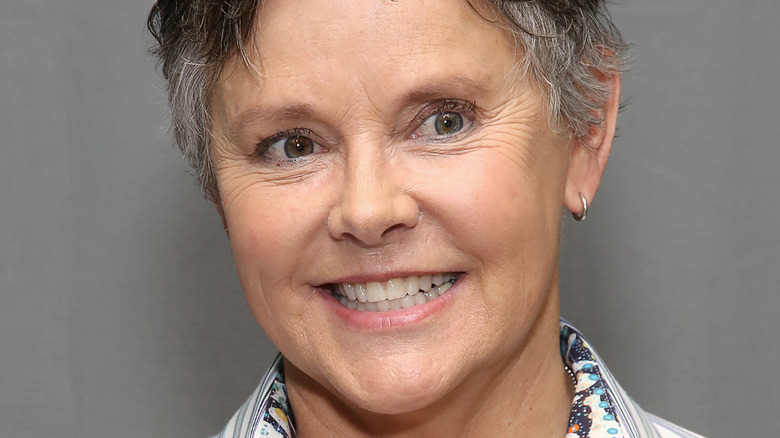 Walter Mcbride/Getty Images
During her time as a director, Amanda Bearse worked on the likes of "The Jaime Foxx Show," "Dharma & Greg," Christina Applegate's short-lived sitcom "Jesse," and even an episode of "Sabrina the Teenage Witch" ("Tick-Tock Hilda's Clock," if you were wondering). She also directed 21 episodes of "MADtv" from 1999 to 2005, in addition to "The Big Gay Sketch Show."
Speaking of her time directing, Bearse explained how she realized that she always gravitates towards comedy. "I had a great run, I directed hundreds of episodes of sitcoms and then went on to do sketch comedy, so always comedy," she told The Fayetteville Observer. "It's kind of become my main focus, even though I studied dramatic work under Sanford Meisner at the Neighborhood Playhouse."
As for acting, Bearse has made a pretty significant return in recent years, starring in "Sky Sharks" in 2020 and the comedy series "Smothered" in 2022. In addition, she's soon to star in the romantic comedy "Bros," starring Billy Eichner, Luke Macfarlane, and Kristin Chenoweth