What We Know About Meghan Markle And Prince Harry's Upcoming UK Visit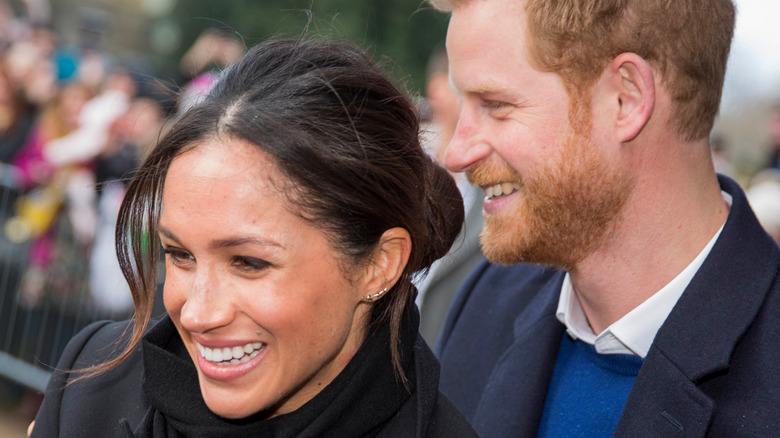 ComposedPix/Shutterstock
Prince Harry and Meghan Markle's new careers have taken them far from Buckingham Palace and the rest of the royal family. After stepping back as full time royals, Harry and Meghan, the Duke and Duchess of Sussex, lost financial support from the monarchy in addition to police security. Royal fans may note that Harry has been locked in an ongoing legal battle with the UK government, attempting to overturn a British Home Office decision that would not allow the Duke of Sussex to personally pay for police protection while in his home country.
"The UK will always be Prince Harry's home and a country he wants his wife and children to be safe in," Harry's legal team said in a 2021 statement (via CNN).
Although Harry's legal battles with the U.K. government are far from over, he and Meghan are headed back to Europe this fall, set to visit the Duke of Sussex's homeland.
Meghan and Harry are returning to the UK for causes close to their hearts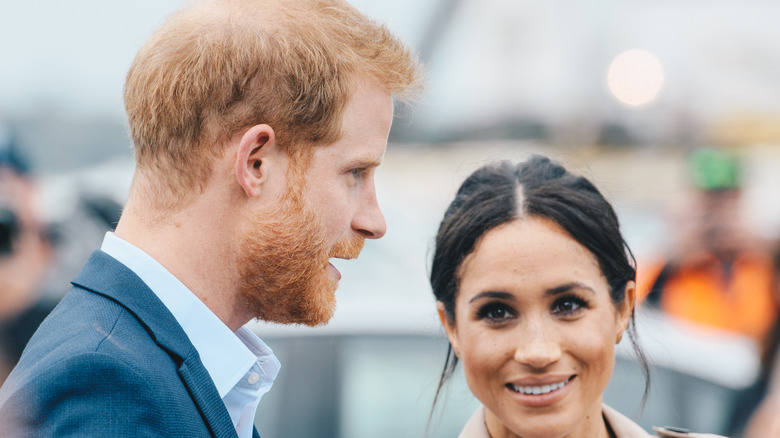 Shaun Jeffers/Shutterstock
Prince Harry and Meghan Markle, Duke and Duchess of Sussex, will be returning to the U.K. in September, per ABC News. They are set to be in Manchester for the One Young World summit, where Meghan is reported to be scheduled to give the keynote speech. Meghan has been connected to the youth-based charity for years, according to People. In 2014 and 2016, she served as a counselor at One Young World summits.
Harry and Meghan will also be giving back to a charity that the Duke of Sussex has special ties to. The day after the One Young World summit, the two will head to the Invictus Games in Düsseldorf, Germany, per BBC. But their busy trip doesn't end there. After the Invictus Games, the two will travel back to the U.K. for the WellChild Awards. "Prince Harry and Meghan, The Duke and Duchess of Sussex are delighted to visit with several charities close to their hearts in early September," a spokesperson said, per CNN.
It's unclear if Harry and Meghan will have the opportunity to visit Queen Elizabeth. The queen is reportedly going to be in Balmoral for a vacation while the two are back in Europe, according to People. But if she has to return to London to meet the new prime minister — set to be picked in early September — Queen Elizabeth may have a chance to visit with Harry and Meghan.