Confusion Surrounding Donald Trump's Seized Passports Has Twitter Divided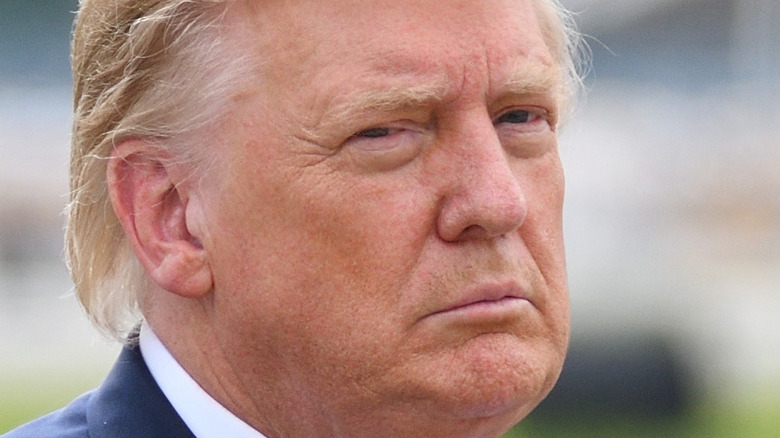 Evan El-Amin/Shutterstock
The FBI raid of Donald Trump's Mar-a Lago residence on August 8, 2022, has generated plenty of speculation online and in the media — with many asking exactly what was taken, what was the department looking for, and was anything confiscated that shouldn't have been? The former president himself has an answer to the latter. A week after the incident, Trump posted an outraged statement on his Truth Social platform. "Wow! In the raid by the FBI of Mar-a-Lago, they stole my three Passports (one expired), along with everything else. This is an assault on a political opponent at a level never seen before in our Country. Third World!"
What followed was a frenzy of reports and denials surrounding the passports. After "CBS Evening News" anchor Norah O'Donnell quoted a source who said the passports weren't taken in the search, Trump spokesperson Taylor Budowich fired back with his own tweet featuring an email, apparently from a Justice Department official, saying that "two expired" and "his active diplomatic passport" had indeed been taken, but would be returned (via New York Post).  
On August 16, 2022, Trump posted an update on Truth Social (via Twitter). "The DOJ and FBI just returned my passports. Thank you! Unfortunately, when they raided my home, Mar-a-Lago, 8 days ago, they just opened their arms and grabbed everything in sight, much as a common criminal would do. This shouldn't happen in America!" 
That hasn't stopped the debate from continuing on Twitter, however.
Trump supporters say the FBI had no right to take his passports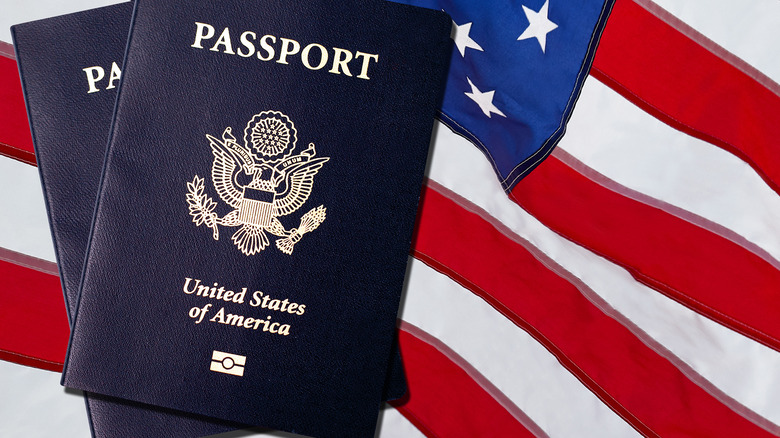 Harun Ozmen/Shutterstock
Donald Trump is playing the blame game over the FBI findings, and so are his supporters. Among them was Rep. Lauren Boebert, who tweeted, "So now that the DOJ blatantly lied about Trump's passport, how can we believe ANYTHING they say about this raid is true?" Another commenter said, "Seizing Trump's passport is a big deal because it shows the warrant ...was over broad and unlawful. FBI outright stole whatever it wanted."
The opposing side had plenty to say, too. Many wondered whether the FBI was worried about Trump being a flight risk. One user acccused the right of focusing on the wrong issue, writing, "Trump took classified documents and refused to return them. So, what's important to you is that his passport was taken for a few days?! Despicable." 
Questions were also raised about Trump having multiple passports, but retired FBI Assistant Director Frank Figliuzzi offered an explanation: "It's possible that Trump retained his red 'government official' passport, and a black 'diplomatic' passport, which he no longer has a right to." Former FBI official Peter Strzok added that ex-presidents are given a new passport identifying them as such. "Still no telling what Trump had," he said.
Yet another Twitter user was simply baffled. "I can't make heads or tails of that passport story," he said. "They took them; no they didn't; Trump lied; they returned them; he lost them. What the hell is going on?"