The Truth About Jim Parsons' Sexuality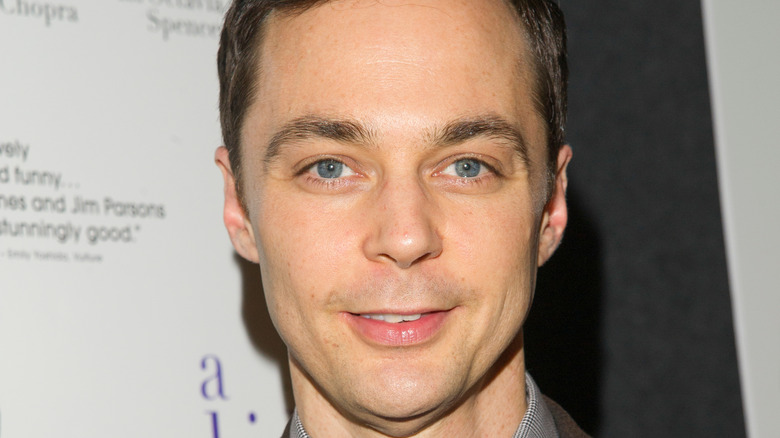 lev radin/Shutterstock
Jim Parsons is best known for his iconic role as the quirky genius Sheldon Cooper in "The Big Bang Theory." Parsons shot to success in the role of Sheldon Cooper, earning four Emmy awards and becoming one of the most recognizable faces in sitcoms. 
Fans will be surprised to learn, though, that he almost didn't land the role – something that is hard to believe as he seems perfect for the part. Parsons himself told Today that playing Sheldon Cooper came naturally. "It's surprisingly easy," he said. "I think that the writing is really good and I think that there's undeniably part of myself that understands what it is to feel outsider-y. Probably everybody does. I think that's part of the reason the show's so successful. But if you're just willing to access that and tap into that, it's not hard at all to feel like 'no one understands me.'"
For the first few years of Parsons' tenure on the beloved CBS sitcom, the actor kept one part of his identity quiet. But now, Parsons is one of many celebrities who is out and proud about his sexuality.
Jim Parsons came out in 2012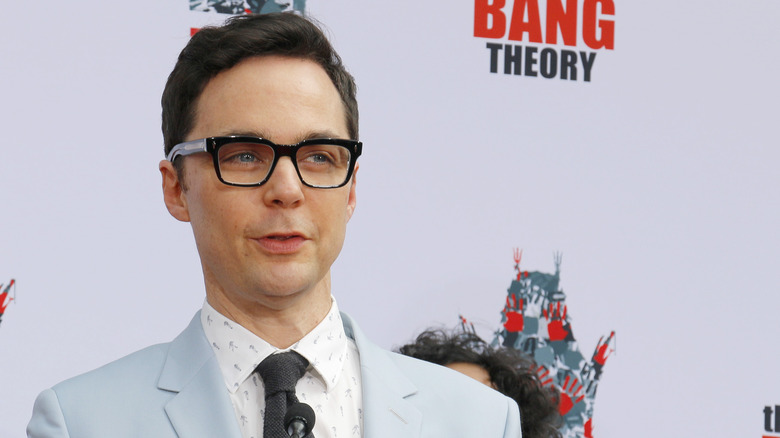 Tinseltown/Shutterstock
Jim Parsons was a trailblazer in his own unique way in terms of coming out. Five years after the premiere of  "The Big Bang Theory," the star came out in a very understated way in a 2012 interview with The New York Times. 
It's clear that Parsons' sexuality was not the main interest of the profile. New York Times writer Patrick Healy seems to sneak in this tidbit of Parsons' identity in the middle of a robust 1,800-word story. The profile, which centered around Parsons' lead role in the Broadway revival of "Harvey," spent more time recounting the actor's theater experience than digging into his personal life. "'The Normal Heart' resonated with him on a few levels," Patrick Healy wrote, referring to a play about young gay men and the AIDS crisis that Parsons had previously been in. "Mr. Parsons is gay and in a 10-year relationship, and working with an ensemble again onstage was like nourishment, he said."
The Hollywood Reporter called this "casual reference" a "new era" for gay celebrities, noting that Parsons had long been open about his sexuality in Hollywood circles. "If anything, the news marks what could be a new chapter in the evolution of the celebrity 'coming out' story," Seth Ambramovitch wrote in 2012. "Unlike the old-school approach ... the new method stealthily embeds the personal information in a larger piece on the 'work.'"
Jim Parsons has been with his husband for decades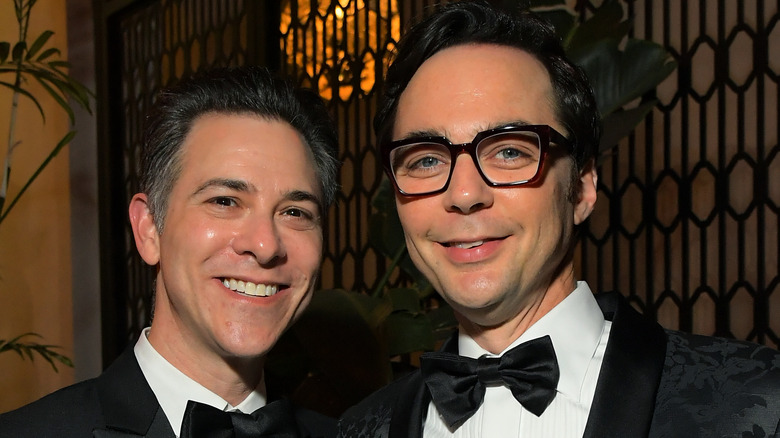 Charley Gallay/Getty Images
Jim Parsons and his husband, Todd Spiewak, married in May 2017 at the Rainbow Room in New York City, per Good Housekeeping. "It was a real honor to be there and to witness that," his "Big Bang Theory" castmate Mayim Bialik told E! Insider. "I tend to not be a real [big] wedding person. ... But this was special in a lot of ways. ... It was really nice to be at a Hollywood event that didn't feel Hollywood in that sense."
Parsons and Spiewak were introduced by friends in 2002, Parsons revealed in a now-deleted Instagram post (via Us Weekly). From there, a relationship blossomed. "When we first got together, I remember lying in bed and closing my eyes but not being asleep. And that sensation of 'light,'" Parsons said on "The Late Show with Stephen Colbert" in 2017. "I was like, 'I don't know what's going on exactly, but it's sort of close to eternal.'"
Romantic prose aside, Parsons has given shoutouts to Spiewak throughout his career, even if the public didn't notice. In his 2010 Emmy acceptance speech, Parsons included Spiewak in his list of thank-yous, according to Good Housekeeping. In 2013, he was a bit more forward in his Emmy acceptance speech: "My favorite person on Earth, Todd Spiewak," Parsons said.