General Hospital's Katelyn MacMullen Reveals The Secret Behind Her Walking Dead Collapse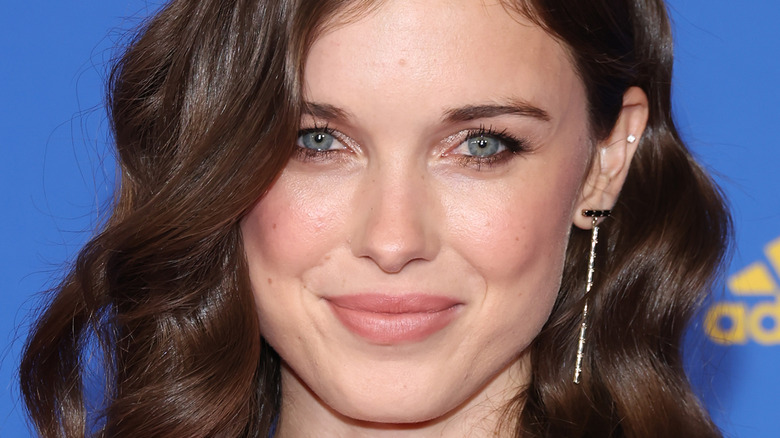 Amy Sussman/Getty Images
"General Hospital's" Willow Tait (Katelyn MacMullen) is having one of the worst years imaginable. Besides the never-ending eternal battle for Little Wiley, Willow also suffered a tragic loss. Her mother, Harmony Miller, (Inga Cadranel) passed away after being struck by Sasha Gilmore's (Sofia Mattsson) vehicle (via Soap Opera Network). Much of Willow's tenure in Port Charles has featured unimaginable pain, with the lone exception being her relationship with Michael Corinthos (Chad Duell) and their son, Wiley. However, for the first time in a long time, things were looking up for Willow. It appeared as if the light at the end of a torturous tunnel was finally flickering through when she learned she was pregnant (via Showbiz CheatSheet). 
Typically, pregnancy would be joyous news for Willow, and for a moment, that was the case. Unfortunately, the celebration didn't last long, for Willow at least. Michael is still in the dark about Willow's latest dismal chapter. After running a series of tests, Dr. T.J. Ashford (Tajh Bellow) came to the hypothesis that Willow's recent string of fainting incidents and other ailments results from leukemia (via Daytime Confidential).
Per Soaps.com, for weeks, Willow was looking progressively sicker, until finally collapsing in the arms of her boyfriend's father, Sonny Corinthos (Maurice Benard). Fortunately for inquisitive fans, MacMullen is spilling behind-the-scenes secrets of how that moment came together.
Katelyn MacMullen relied on Maurice Benard to catch her fall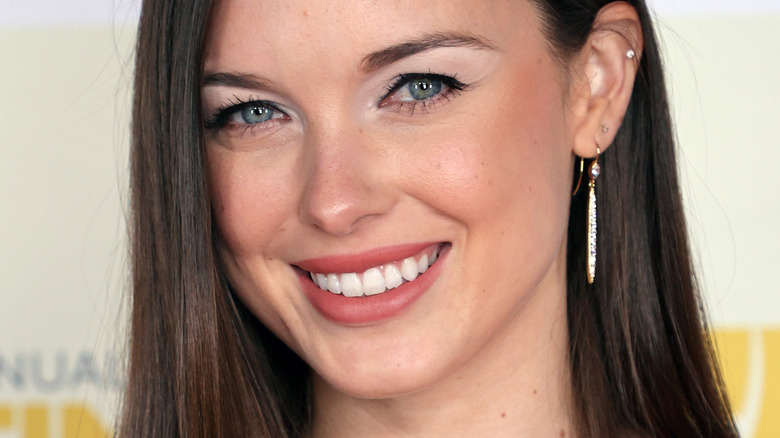 Kevin Winter/Getty Images
In a recent interview with Soap Opera Digest, Katelyn MacMullen opened up about her zombie-like fall on "General Hospital." She took the advice given to her and ran with it in the most over-the-top way imaginable. She stated, "Someone said to me, 'Just go with it, you have to really fall.' And, obviously, Maurice Benard [Sonny] was freaking awesome and caught me, because I really fell. He did a great job catching me and it was really fun." Willow expertly executed the fall down to her facial features, including a frightening eye-roll. Regarding her eye-roll moment, MacMullen said, "I feel like I've seen that when people faint in movies or television, so I just tried to do that."
In the buildup to the fainting spell, Willow looked more sickly as the days went on (via Soaps In Depth). This was no accident, and MacMullen credits the "General Hospital" makeup team for bringing zombie Willow to life, saying, "They did an amazing job! I had two women from the makeup department doing my sick look and it was amazing how creative they were in placing the purples and the blues." 
No matter what, Michael and Willow have an uphill battle ahead of them. Their relationship has weathered many storms in the past, so this might simply be one more obstacle for them to overcome.