Days Of Our Lives' Robert Scott Wilson Eases Fans' Minds About The Soap's Biggest Move Yet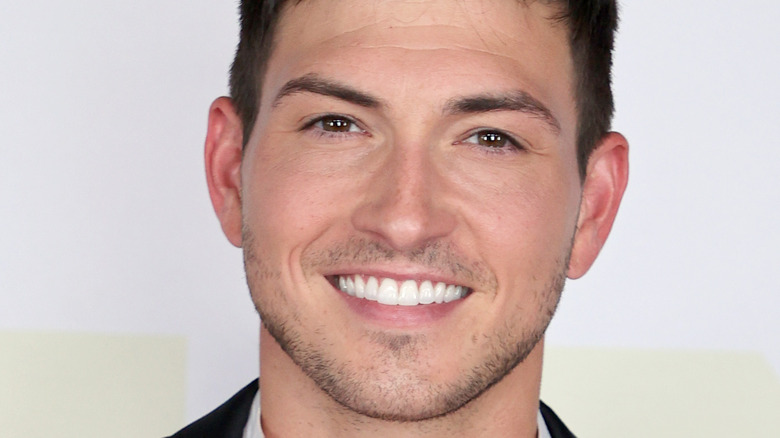 Kevin Winter/Getty Images
According to Encyclopedia.com, soap operas were originally created for radio. "Painted Dreams," produced by Irna Phillips, debuted in 1931. The target audience was women who were home taking care of household needs and often listened to the radio while doing so. Since cleaning has always been a major part of housework, advertisers in the form of soap manufacturers dominated these daytime radio serials giving them the nickname "soap operas." As the Cincinnati Enquirer explains, Procter & Gamble led the charge producing and sponsoring several radio shows including "Guiding Light." By the 1950s, soap operas moved into television as well — originally airing live broadcasts — and eventually moving to taped versions. "Guiding Light" played on both radio and TV for a while.
For many years, soap operas dominated the daytime airwaves. In 2013, ABC canceled the shows "All My Children" and "One Life to Live" due to extreme ratings dips. But as Slate reported, both shows found new life as digital series. However, labor disputes, emerging technology restrictions, and a legal battle with ABC over the rights to the shows made the revivals short-lived (via TV Insider). With current high-speed technology, Forbes wrote that streaming is now more popular than broadcast television. "Days of Our Lives" is the first soap making the move from traditional broadcast network to NBC's Peacock streaming service (per Vulture).
Although that means viewers won't experience soaps as originally intended, actor Robert Scott Wilson weighed in on the change.
Robert Scott Wilson looks to the digital future of Days of Our Lives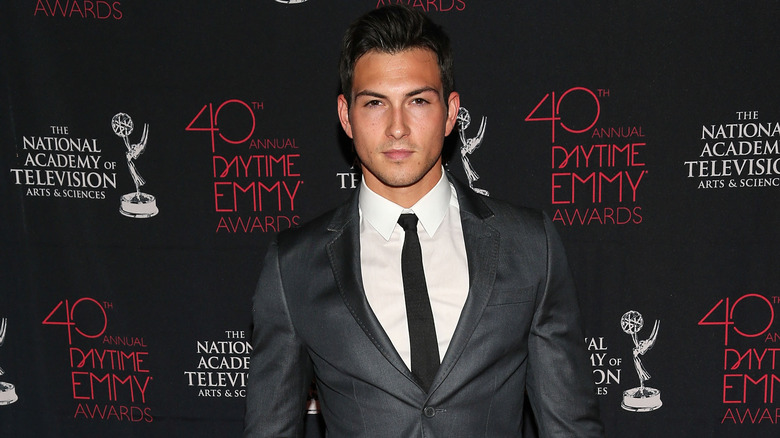 Imeh Akpanudosen/Getty Images
When character Ben Weston was written off of "Days of Our Lives," actor Robert Scott Wilson was brought back as a different character, Alexander Kiriakis. He also reprised his role as Ben on the streaming spin-off show "Beyond Salem" (per Soap Opera Network). Wilson was interviewed on Soap Opera Digest's podcast "Dishing with Digest," giving his opinion on the "DOOL" streaming transition.
When asked how he'd reassure fans this move will be more successful than when he was on the streaming "All My Children," he said, "For me, it's just a no-brainer ...it happened sooner than expected, we're ready to go." Compared to his "AMC" experience he said, "The whole world is in a different place with streaming. We were the first ones through the wall ...we got pretty bloodied doing it."
He felt people got comfortable simply leaving a network on, but now streaming is "just as easy." He continued on about streaming, stating, "It's the name of the game, so we get to play in that genre now and be a part of the new wave, take the history of DAYS and move it to the new generation, which is streaming ... it's such a blessing for the show ... gives it that longevity."
He closed with a crucial statement about making the streaming version of "DOOL" successful, saying, "So we've just got to make sure that everybody knows where to find us and that nothing else changes."