Mama June's Next Court Appearance Will Be Far Different From The Rest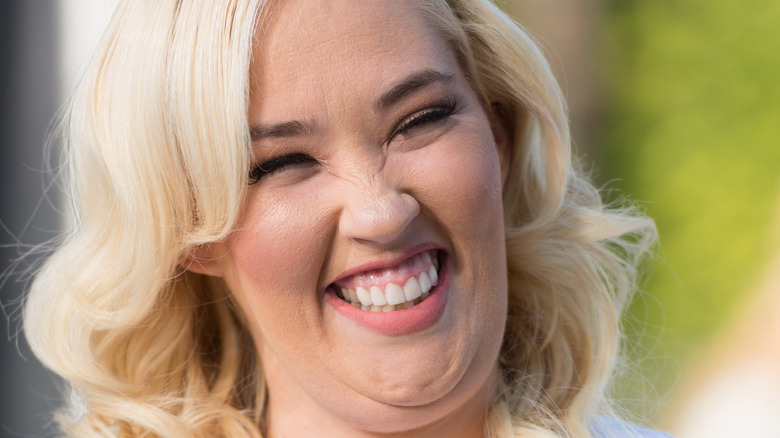 Noel Vasquez/Getty Images
"Mama" June Shannon has gone through more phases than the moon. First, she was Pageant Mama, toting "go-go juice" to keep her daughter Alana alert on the ever-alarming show, "Toddlers & Tiaras." Next, she was Redneck Mama, going full hick on "Here Comes Honey Boo Boo." In her third incarnation, she was Glamour Mama when weight-loss surgery and dental work turned her "From Not to Hot." Her Addict Mama phase was a sadder tale, as she and her then-boyfriend were arrested for drug possession (per The U.S. Sun). June escaped jail time, but lost custody of Alana, as well as losing the trust of many people around her.
Now more than two years sober (via E! News), June is in her latest phase, which might be called Rebuilding Mama. The TLC show "Road to Redemption" is chronicling her attempts to get back into her family's good graces. It's been a slow go. Although she was invited to daughter Lauryn Efird's 2021 baby shower, and did a turn on "The Masked Singer" with teen Alana, the relationships are still strained. When June married her boyfriend Justin Stroud in March 2022, Lauryn and Alana claimed she didn't tell them about it until much later (via Page Six).
It would be interesting to know whether June's daughters know she'll be appearing in court again on August 17 — but not for the reasons you might think.
Mama June will be featured on a new reality court show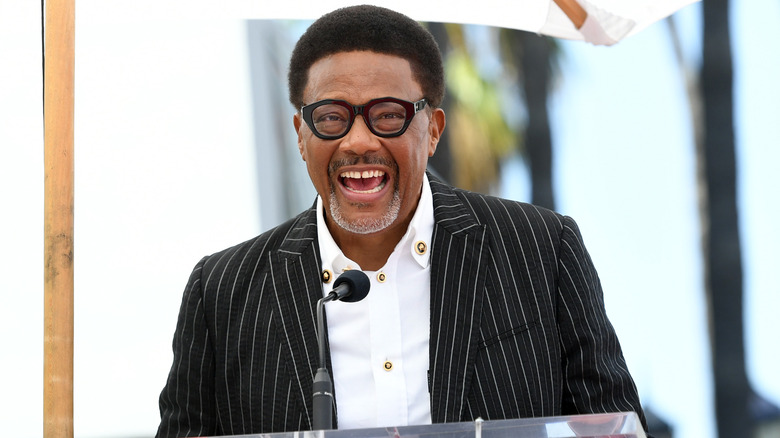 Jc Olivera/Getty Images
Reality-TV worlds will collide on August 17, when Mama June Shannon appears on "Court Night Live," a new A&E series co-hosted by syndicated court-show star Judge Greg Mathis. According to TMZ, the episode will show June as the plaintiff in a civil case against former friend Adam Barta. June appeared on one of Barta's YouTube episodes, and claims she also offered consultation services for which she wasn't paid. Barta's defense is that they never had a payment deal.
June is no stranger to the courtroom, of course; she has appeared before judges regarding her drug charges and custody of her youngest daughter, Alana Thompson. Her oldest daughter, Anna Cardwell, once sued her for a share of the earnings from their show "Here Comes Honey Boo Boo," per Entertainment Tonight. But this is the first time she has found herself in a "Judge Judy" type venue. 
As for June's relationship with her family? Social media may hold a hint. Daughters Jessica, Lauryn, and Alana are currently on a summer meet-and-greet publicity tour sponsored by Boston Market. Per Alana's Instagram Stories, Lauryn's husband Josh and Alana's boyfriend Dralin Carswell are also part of the group, but June is noticeably absent. Still, June did tell People that she does communicate with Alana. "The only difference is that she's not sitting here right beside me in my home every day," she said.
Can Mama June transform herself yet again into a loving mom? Only time and TV will tell.