The Young And The Restless' Christel Khalil Celebrates Incredible Milestone
On "The Young and the Restless," Christel Khalil has been a scene stealer since she first stepped foot in Genoa City in 2002. Two decades later, the Emmy-winning actress continues winning over fans and making the world brighter with her portrayal of Lily Winters. 
In Khalil's 20-year journey on "Y&R," her character Lily has been on an emotional rollercoaster. From her rebellious teen years, a stint in prison, finding love, and calling the shots as a CEO, Lily has had one of the biggest transformations, per Soaps in Depth. Her relationship with Billy Abbott has led fans to a lot of moments shouting at the TV screen. One of her most powerful and heartfelt storylines was when she was diagnosed with ovarian cancer, reports Soap Hub.
In an August 2022 interview with Soaps.com, Khalil reminisced on what it was like joining the soap in her teens and how her former scene partners (and on-screen family), Victoria Rowell and the late Kristoff St. John, helped her come into the role. "It was all so fast-paced, and I wasn't used to that," she admitted. "But I was stepping into this family that was, both on-screen and off, wonderful and supportive. It made everything so much easier."
Khalil marked this major "Y&R" milestone in a special way.
Christel Khalil reflected on her journey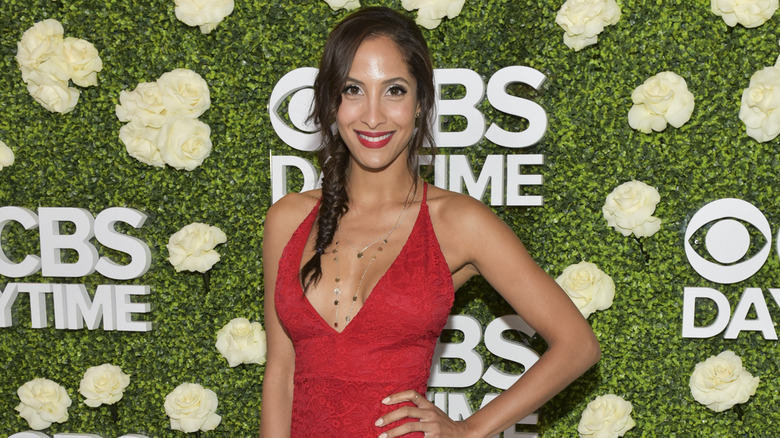 Rodin Eckenroth/Getty Images
"The Young and the Restless" took to Twitter to celebrate Christel Khalil's time on the soap. In an August 15 tweet, their official Twitter account celebrated the occasion and posted a highlight reel of her character's greatest moments, writing, "Two decades of memories, and we cannot wait for many more to come! Please join us in celebrating @ChristelAdnana 's 20th anniversary with #YR!"
Khalil, who was featured in the video tribute, had a message for her "Y&R" supporters over the years. "I couldn't think of anyone I wanted to thank more than you, the fans," she explained. "Because through every romance, heartbreak, challenge and success, you've been there with Lily and me through it all. I am so grateful for all of your support for the past two decades, and I cannot wait for you to see what's next."
With two decades under her belt, Khalil has developed a unique perspective on who Lily is. After TV Insider complimented her for her honest portrayal and focus, Khalil graciously told the outlet that she takes her role seriously and doesn't worry about what else comes with it. "I just try to do my job," she explained. "I have fun doing it but I don't pay attention to the other stuff. Life's too short."