How No Bad Days' Alyssa Limperis And Her Mom Bring Their Comedy Bits To Life - Exclusive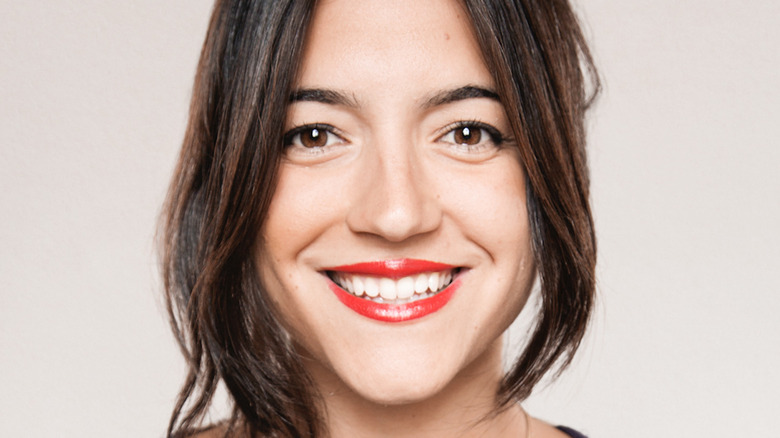 Mindy Tucker
When it comes to comedy, moms tend to be a pretty universally relatable subject. While Alyssa Limperis is now well known for her Peacock comedy special "No Bad Days," many of her fans got wind of the comedian from her satirical TikTok videos. In many of the shorts, Limperis exaggerates stereotypes of Italian moms, using her mom for inspiration — and it's become quite the family routine. In the videos, Limperis takes on the role of her mom, chronicling comedic situations like "Mom On Vacation," "Mom When I Visit Home," and "Mom With Technology." No matter what kind of stereotypes your own mom falls into, the videos are an entertaining and relatable watch.
Alyssa Limperis spoke to The List during an exclusive interview where she revealed how her mom became a part of her planning process for skits and how she feels about being the subject of Limperis' TikTok videos. Limperis also dished on which skits she and her mom love the most.
The mom satire is a mother-daughter experience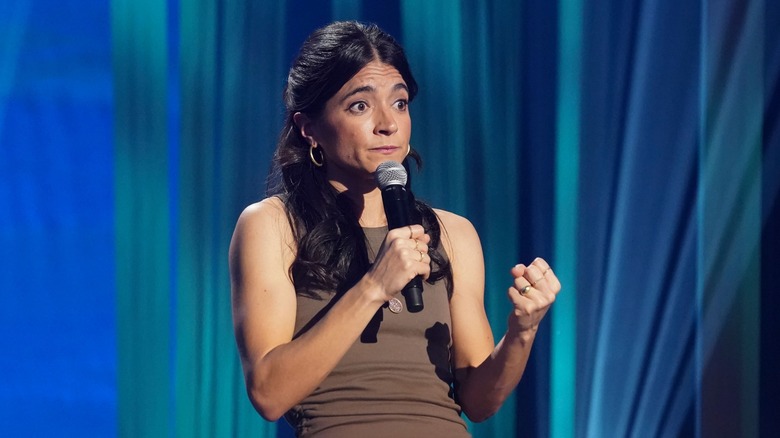 Peacock
Some moms might be offended by their daughter satirizing them for millions of people, but Alyssa Limperis' mom shares her daughter's love for laughter. "My mom loves the impressions, and we do them together. The videos have become a thing we do together ... she's a great sport," Limperis explained, noting that her mom is also now occasionally recognized because of the videos, but she sees it as good fun. "She really likes doing them with me, and we do them together to avoid a feeling of me doing something at her versus [that] we're doing this together. She'll say something, and we'll be like, 'That's a line.' It's almost like we both are in the writer's room together." 
When it comes to Limperis' mom's favorite video, the comedian said, "There's this video where I'm moving out of New York, and it's so silly, but I'm on the ground in her pants, and I'm saying, 'We're going to get this security deposit back if it's the last thing we do.'" Pretty much everyone can relate to something random becoming an inside joke that cracks you up, and the security deposit line did it for the mother-daughter duo.
"We could not keep it together. We were both dying laughing. I probably have 20 minutes of us. It wasn't even the funniest part of the video, but I'll always remember how much fun we had going, 'If it's the last thing I do,'" Limperis added. "I'm really grateful for those. Those were such a fun way to spend time with my mom."
How Limperis brainstorms her material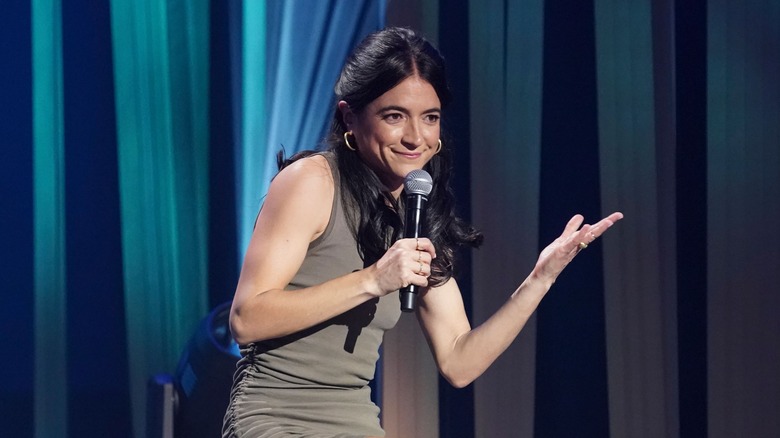 Peacock
Though her mom helps with her TikTok videos, Alyssa Limperis also explained how she brainstorms new material for her stand-up shows like "No Bad Days": "I did a rendition of this show a while back right after my dad died. I feel in that capacity, I wasn't brainstorming. It was almost filtering out what not to say because I had so much I wanted to say."
Always one to include her family in the equation, Limperis added, "When I revisited the show in this most recent rendition, in a way, it was less about my family, and the edition was more about me. I noticed in that first show, it was all about my dad and the experience of losing him, and I probably wasn't able to look at myself in that realm because I was so deep in it."
Believe it or not, a lot of self-reflection and deep emotion goes into the comedy business. Limperis noted, "Five years later, I got to look back and be like, 'Where was I then? What was happening in my life, and how have I changed since then?' It was more looking at my own self, which was a little bit easier to think of because it's myself."
"Alyssa Limperis: No Bad Days" is now streaming on Peacock.