What Is Jennifer Lopez's Zodiac Sign?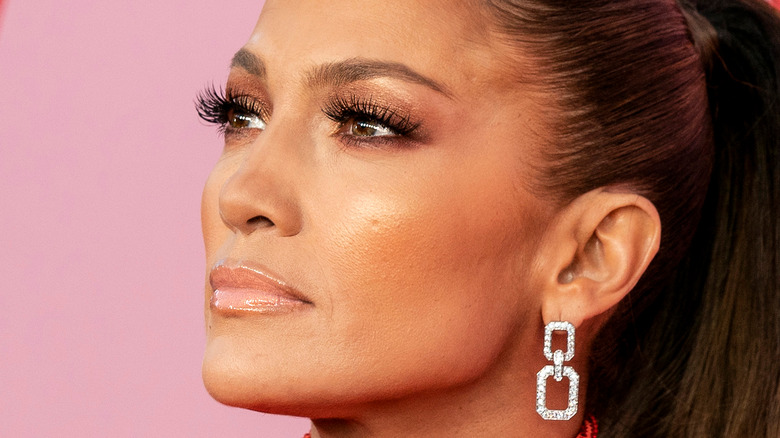 Ovidiu Hrubaru/Shutterstock
Jennifer Lopez is one of the most famous stars in the world, as reported by the Washington Post. Fans have come to know and love her for her many talents. Lopez has proven herself to be a real triple threat (via CNN) after getting her big break as a dancer on the television series "In Living Color," per Hello!
She later moved on to work in movies like "Selena," "Hustlers," "The Backup Plan," and "Maid in Manhattan" (via IMDb). Of course, she's also enjoyed a successful music career with hit songs such as "On the Floor," "Love Don't Cost a Thing," "Waiting For Tonight," and "Jenny From the Block," according to Classic Rock History.
With all the success that Lopez has seen in her life, fans can't help but be curious about her personal life, such as her relationships, beauty routine, family, and even her zodiac sign. The singer's birth chart is definitely an interesting one, which consists of signs such as Leo, Libra, Scorpio, and Aries (via Astro Charts). Examining her zodiac signs seems to offer a lot of insight into Lopez's personality.
Jennifer Lopez's sun sign is Leo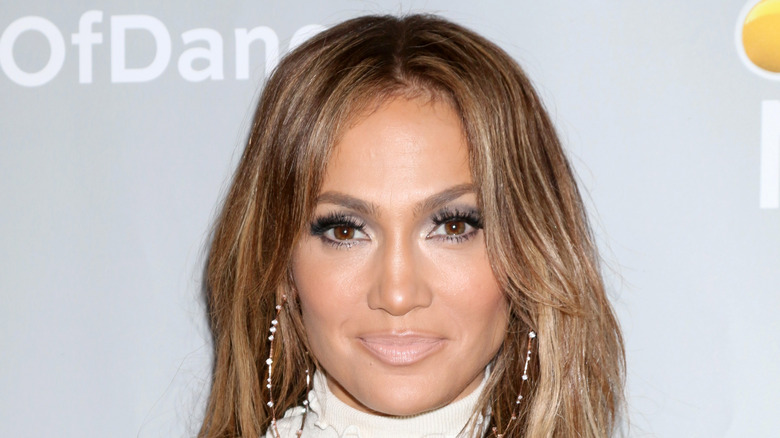 Kathy Hutchins/Shutterstock
Jennifer Lopez was born on July 24, 1969 (via Harper's Bazaar), meaning her sun sign is Leo. Those born under the sign of Leo are said to be extremely loyal and possess a fearless nature that allows them to keep their cool, and be able to figure out all of the twists and turns that life may put them through, per Thought Catalog. Female Leos are said to love adventure, but also have a bit of a dramatic side. Many Leo women enjoy creative careers such as singing, dancing, acting, and writing — which seems to fit Lopez's personality perfectly.
Allure notes that Leos love the spotlight and enjoy being celebrated. The fire sign is said to love living a lavish lifestyle full of extravagant clothing, food, friends, and more. In addition, they place a lot of value on family and friendship and are said to be some of the most loyal people to have a relationship with. Above all, Allure adds, Leos are ambitious and strong and will work hard to achieve their goals.
However, Lopez, like everyone else, is more than just her sun sign. According to Teen Vogue, a person's sun sign is often interpreted as the way they seem themselves and how they handle things like their ego and drive for ambition. However, there are more aspects and signs to look at when reading a person's birth chart.
JLo's birth chart hints that she was born for stardom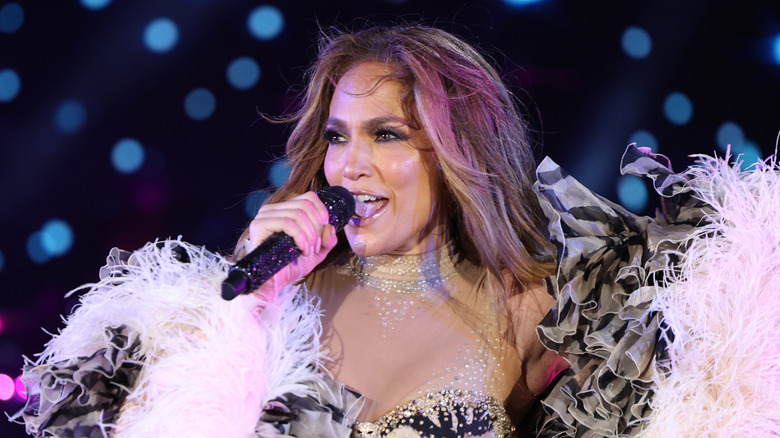 Daniele Venturelli/Getty Images
According to Astro Charts, although Jennifer Lopez's sun sign is Leo, her moon is in Scorpio. A person's moon sign is said to deal with their emotions and as well as their habits and how they express their feelings (via Cafe Astrology). When someone's moon is in Scorpio, like Lopez, they're said to have great instincts about people. The outlet notes that lunar Scorpios are often highly emotional and may even feel the need to test their emotional strength. These people are also known for being scared their loved ones may betray them. They're also said to be honest and happy in their lives.
Meanwhile, Lopez's rising sign is Leo like her sun sign, as Astro Seek pointed out. A person's rising sign is said to be the representation of how the world sees them (per More). The rising sign is believed to be very powerful and may resonate with people more so than their sun signs. However, because Lopez is a Leo in both her sun and rising signs, it could be that she sees herself the same way that the world sees her, as a star.
Live About notes that those with Leo rising signs are confident in themselves and often draw attention from others. They're also said to be encouraging and enthusiastic. Lopez certainly appears to be all of those things — her birth chart tells the story of a person who is a true icon.