Kate And Jon Gosselin Are Once Again Making Headlines For All The Wrong Reasons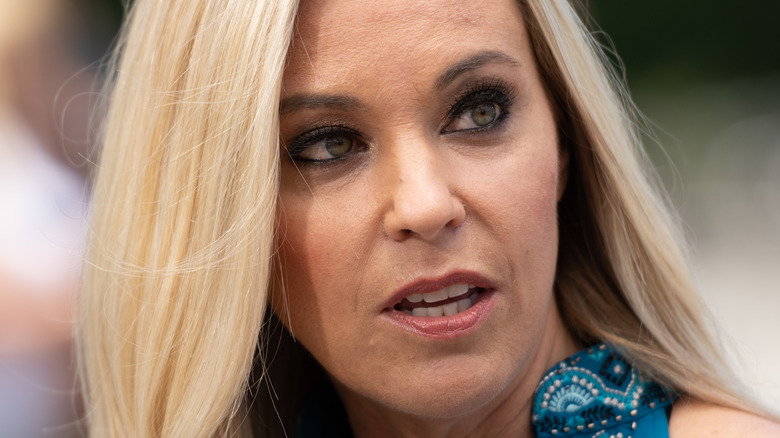 Noel Vasquez/Getty Images
Jon and Kate Gosselin became popular reality TV stars after they were featured along with their eight children in TV specials and a series titled "Jon & Kate Plus 8" on the TLC network. The show focused on Jon and Kate's daily life with their big brood and even showed some of the struggles they faced raising eight children. However, as the years went on, things took a dark turn for the family. In May 2009, rumors began to circulate that Jon cheated on his wife, per Us Weekly. One month later, Kate filed for divorce. Kate continued to film the show without Jon, and the title was changed to simply "Kate Plus 8."
Things went from bad to worse when the former couple began to speak out about each other and their marriage issues in the media. In 2016, Jon claimed that he hadn't seen all of his children together in three years (via Pop Culture). Later that year, Kate admitted that their son Colin had gone to an inpatient treatment center for behavioral issues. By 2018, Colin and his sister Hannah lived with their father full-time in Pennsylvania while Kate and the rest of the children moved to North Carolina.
Now, the exes are making headlines again, and Jon isn't holding back about his disdain for Kate.
Jon called out Kate for allegedly taking money from their children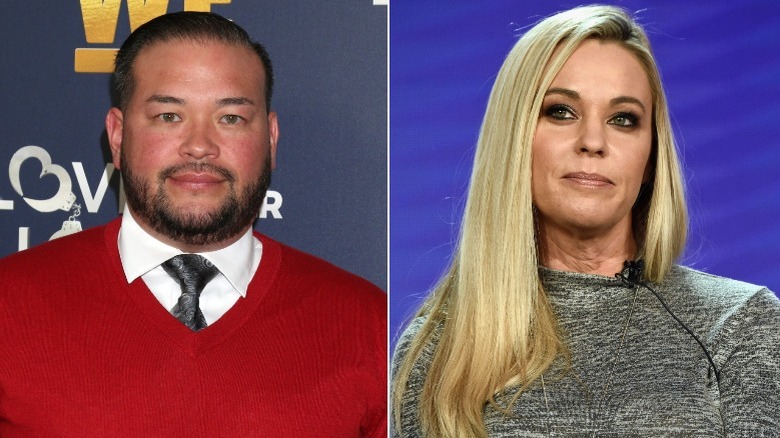 Kathy Hutchins/Shutterstock & Amanda Edwards/Getty
Jon and Kate Gosselin are back at each other's throats. The former reality TV couple is airing their dirty laundry again, and this time it's over money that Kate reportedly took from her children's bank accounts, per Page Six. Never-before-seen court documents reveal that Kate took money out of her children's trust funds to help pay for her living expenses (via The U.S. Sun). Jon told the outlet he realized the funds were missing from both Hannah and Colin's accounts.
The accounts were created to safeguard the children's earnings. However, documents reveal that Kate withdrew $100,000 from the accounts, which she said she needed to survive. The same year that Kate claimed to have "borrowed" the money, she bought a $750,000 North Carolina home. In the documents, Kate also allegedly pulled additional funds from a family owned corporation. Now, Jon is speaking out about the situation.
"It's disgusting and it's morally wrong," Jon said. "Parents are not supposed to withdraw any money from these accounts without permission and without drawing up paperwork that they will pay it back." Jon added that both Hannah and Colin are very upset about the situation. Since they are 18, they can address the issue in court.