Celebrity Psychic Reveals The Unluckiest Dates To Get Married In 2022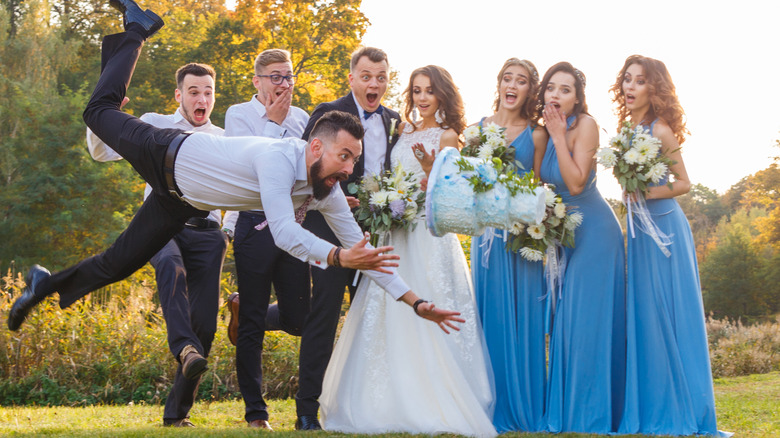 BY-_-BY/Shutterstock
From wedding bells to raindrops, there are plenty of things that mean good luck on your wedding day (via Where Brides Go). Even the popular "something old, something new" wedding tradition is meant to bring you a few extra good wedding day vibes. While we may not want to think about it, though, weddings aren't always full of good luck (via Hitched). We all know with a big event like a wedding, some things are bound to go wrong. If you're a superstitious person who believes in luck, there are some unlucky things that can negatively affect your wedding and how it all comes together. 
According to Inbaal Honigman, a popular celebrity psychic and astrology expert, the way the stars and planets align can really affect your luck. That means that there are particularly lucky dates to get married, as well as unlucky dates that you should steer away from. Doing a little astrological research before locking down a date may be the difference between the perfect day and a wedding gone wrong.
When not to get married in 2022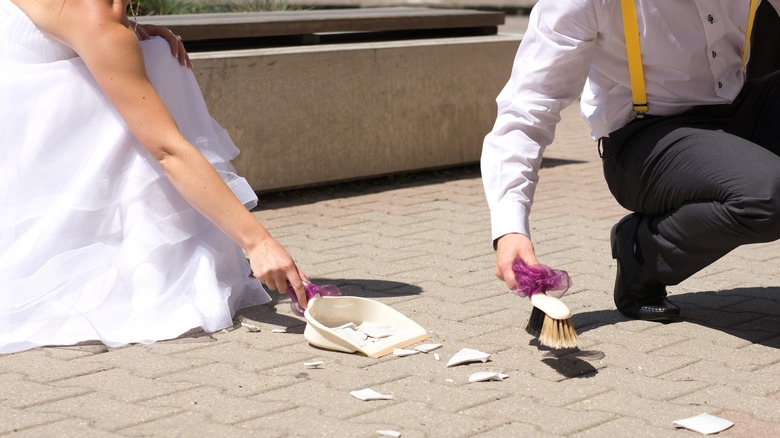 Eve White/Shutterstock
If you're having your wedding in 2022, you've almost certainly already set your date. Luckily, there's only one date you have to worry about: October 2 (via Hitched). There's a good chance a lot of folks' weddings will fall on this date; three out of the five most booked wedding dates in 2022 take place during October (via The Knot). That said, if you dodged this date, you're safe, and if you scheduled your wedding for October 1, you can breathe a serious sigh of relief. 
If you are getting hitched on the second, though, here's what you need to know. During the last few months of 2022, there will be quite a few planets going into retrograde. October 2, in particular, will be deeply affected by this. Uranus, Saturn, Jupiter, and Neptune will all be in retrograde. Whether you're an astrology expert or not, we all know that when Mercury is in retrograde, communication gets difficult. In addition to the aforementioned planets that will be in retrograde all day, we'll be experiencing Mercury retrograde the morning of October 2. That means things could be amiss when you're preparing for your festivities.
Ultimately, this just means that the planets will be working to make things go awry on your big day. The best way to counter this is to be as prepped and organized as possible to make sure things go as close to plan as they can.
The least lucky date for next year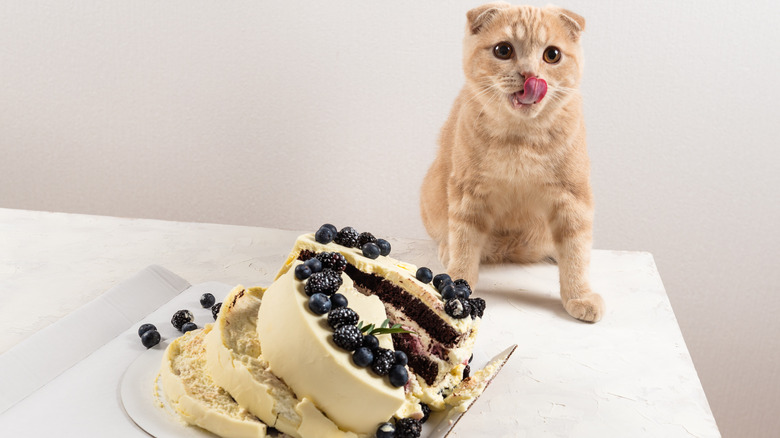 Dina Photo Stories/Shutterstock
While it may be too late for anyone who's tying the knot this year, 2023 is a different story. There's still time to dodge a particularly dodgy date. September is the second most common month to say "I do," so if you're looking at a September wedding date, you're definitely not alone (via Wedding Wire). If you are looking to send out save the dates for September of 2023, keep September 3 out of the mix (via Hitched). 
If you've already set that date, you're going to be dealing with another Mercury retrograde situation. Mercury is joined in retrograde by Pluto, Uranus, Neptune, Venus, and Saturn, and Jupiter is headed there, too. While Mars isn't in retrograde, it is the planet of war. This is your day of love, and we all know that war and love don't mesh too well. The moon will also be in Aries on this date, which means that there may be more anxiety and stress around than usual.
While September 3 may be a good one to steer away from in terms of the planets, your wedding day will likely be one of the best days of your life no matter how unlucky the stars say it is. You're marrying the love of your life, and that's something that surpasses any minor things that may go wrong. No matter what happens, focus on having fun and enjoying your spouse-to-be.