Why Days Of Our Lives Spoilers Have Fans Split On A Potential Alex-Stephanie Romance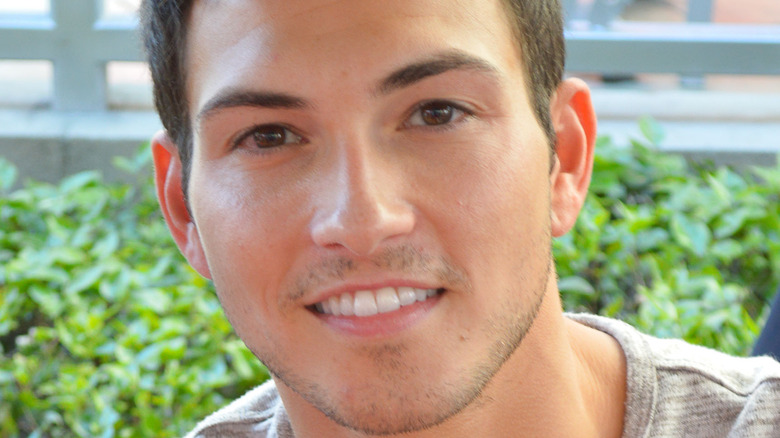 Michael Mattes/Shutterstock
"Days of Our Lives" is ready to turn up the heat this week, and fans can expect some high drama and big romance to come into play for many Salemites. 
In the weekly promo, released by the soap's official Twitter account, it's easy to see that this week will focus on Stefan DiMera (Brandon Barash) as he returns from the dead and obviously wants to find his wife, Gabi Hernandez (Camila Banus), per Soaps.
However, love will also be in the air for some fan-favorite characters such as Eric Brady (Greg Vaughan), who will seemingly take things to the next level with the new detective at the police force, Jada Hunter (Elia Cantu), per Celebrating the Soaps. 
The pair will hit the sheets this week, and, of course, Eric's ex-wife, Nicole Walker (Arianne Zucker) will be the first to know about the couple's romantic night. And it seems that she'll be a bit jealous that Eric's moving on, despite the fact that she's now married to Rafe Hernandez (Galen Gering).
While those two storylines would be enough to keep "Days of Our Lives" viewers entertained all week, it appears that a new romance may also be blossoming between Alex Kiriakis (Robert Scott Wilson) and Stephanie Johnson (Abigail Klein), but fans aren't quite so sure they like the pairing — and for good reason.
Are Alex and Stephanie related?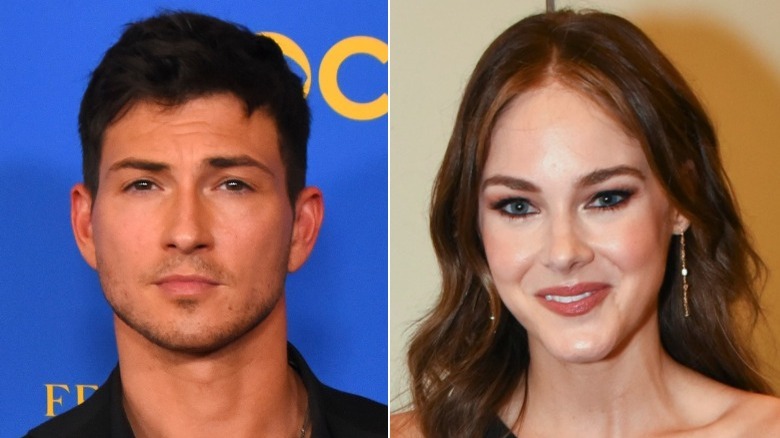 Michael Mattes/Shutterstock
In the new "Days of Our Lives" weekly preview, Alex Kiriakis is seen literally bumping into Stephanie Johnson at Horton Town Square. She seems annoyed by the situation, but Alex looks up at the newly returned daughter of Steve Johnson (Stephen Nichols) and Kayla Brady (Mary Beth Evans) and seems to be completely smitten with her. 
TV Fanatic reports that Alex has been dubbed a playboy who isn't looking for anything serious. However, after meeting Stephanie, he may be changing his tune. If the couple does end up dating, there's one problem that some fans have pointed out: they're kinda cousins.
Alex's stepmother is the late Adrienne Kirkiakis (Judi Evans), who is Stephanie's biological aunt (via Soap Central). So, while the two aren't related by blood, they do share some major family ties, and fans aren't overlooking that fact. 
"The woman of Alex's dreams is his cousin??? Gross!!!!" one fan tweeted. "I think I'll have to pass on the Cousin Love Story. Yes, I know it's not blood relation, but it's still cousins and that is ICK," another wrote. 
Of course, others aren't worried about the romance since the characters aren't blood-related. "Can't wait to see how this plays out with Alex and Stephanie..... Be so exciting," a third viewer tweeted. "Stephanie and Alex?!?! Oh I'm down for that storyline!" another said.
It seems only time will tell if Alex and Stephanie will couple up — and how fans will react if they do.