Investigator Reveals How Princess Diana's Death Could Have Been Prevented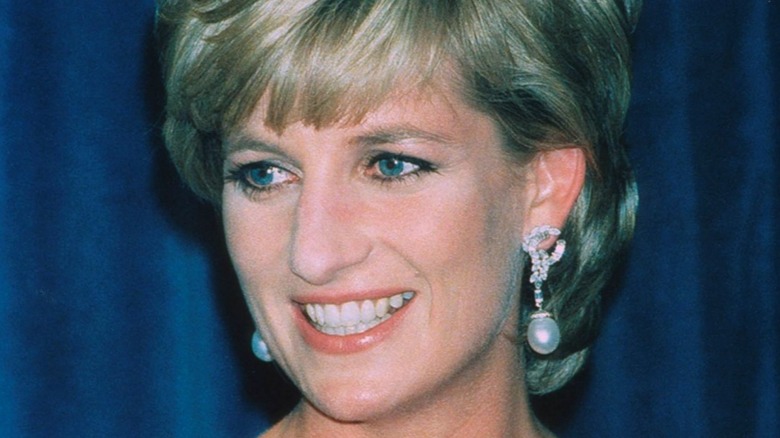 Pool/Getty Images
On August 31, 1997, Princess Diana tragically died after a car accident in Paris (via The Telegraph). Dodi Fayed, the Princess of Wales' boyfriend, and Henri Paul, the vehicle's driver, also died as a result of the accident. The only survivor was Trevor Rees-Jones, the princess's bodyguard.
Speaking to The Sun in 2017, Xavier Gourmelon, a Paris firefighter, recalled the night of the accident. As a first responder, Gourmelon administered CPR to Diana after a cardiac arrest. He was shocked to learn of her death hours later. "To be honest I thought she would live," Gourmelon said. "I know now that there were serious internal injuries, but the whole episode is still very much in my mind. And the memory of that night will stay with me forever."
According to forensic pathologist Dr. Richard Shepard, Princess Diana's death was caused by a rare internal injury — a small vein in one of her lungs had been torn. "A very small injury — but in the wrong place," Shepard wrote in his memoir "Unnatural Causes," per Daily Mail. "Her specific injury is so rare that in my entire career I don't believe I've seen another."
The tragic accident was investigated twice: by French authorities in 1997, and again in 2004 in the U.K. by the Metropolitan Police, per The Telegraph. Now on the 25th anniversary of Diana's death, one of these investigators has spoken out about Diana's life might have been saved.
A seat belt may have prevented Diana's tragic death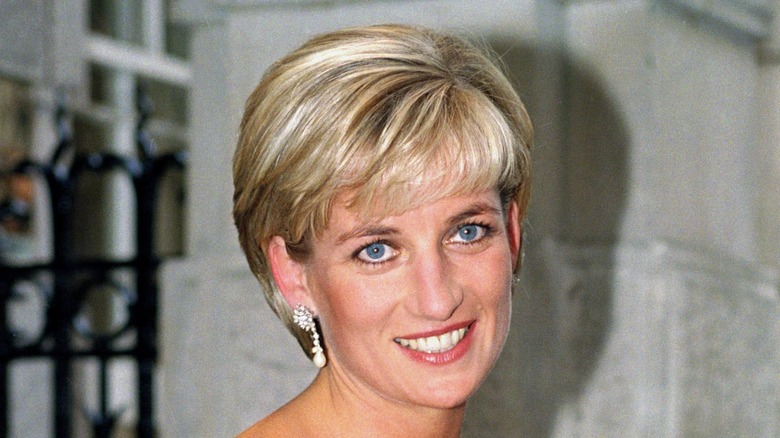 Antony Jones/Getty Images
Speaking on "Good Morning Britain," David Douglas, a former senior officer in the Metropolitan Police, spoke about the circumstances that led to Diana's death. "If they had been wearing seat belts, our experts tell us there was probably an 80 percent chance that they would have survived the accident," Douglass said, per Newsweek. "It would still have been a terrible accident, they would have been badly injured, but it probably would not have been fatal."
Trevor Rees-Jones, Diana's bodyguard, was the only person in the vehicle wearing a seatbelt. Jones suffered significant chest and head injuries, including amnesia. He was the only survivor — the seatbelt and airbag saved his life (via Daily Mail).
Shortly after the accident, a CNN computer simulation came to a similar conclusion on seat belts. Princess Diana's car was traveling between 70-100 miles per hour. Without a seat belt, the princess would have been subjected to forces of 70 g's — or 70 times the force of gravity — in the chest. A seat belt would have cut those forces in half, making the impact "very survivable," according to computer crash analyst David Renfroe.
Dr. Richard Shepard, a forensic pathologist, agrees. "If she had worn her seat belt she would have been here for Prince William and Harry's weddings," he told Daily Mail. "Instead, she was hurtling forward with the weight of one and a half elephants, and the human body is not designed to suffer those forces."
Investigators worked to debunk numerous conspiracy theories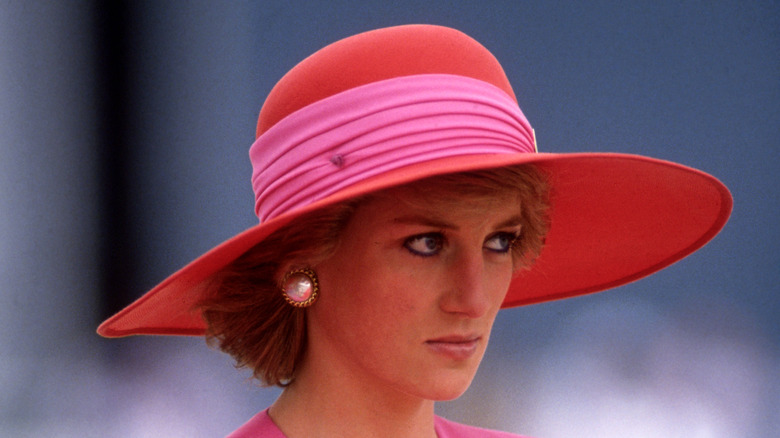 David Levenson/Getty Images
The shock of Princess Diana's death spawned many conspiracy theories as people grieved the loss of the beloved Princess of Wales. Mohamed Al Fayed, father of Dodi, asserted that the crash was ordered by the royal family out of concern that Diana was pregnant with Dodi's child, per Newsweek. However, as reported by The Telegraph, this belief was debunked over a three-year period, when the U.K.'s Metropolitan Police conducted Operation Paget. As part of the investigation, Detective Inspector Jane Scotchbrook spoke to Diana's close friends and her sister, Lady Sarah McCorquodale.
Operation Paget investigators also spoke with Prince Charles regarding Diana's spooky premonition: a note she penned in 1995 saying, "My husband is planning 'an accident' in my car, brake failure and serious head injury," according to the Daily Mail. Lord Stevens, who was head of Scotland Yard at the time, spoke with the Prince of Wales about the note. "He was incredibly co-operative because he had nothing to hide," Stevens told the outlet.
In 2008, a jury concluded that the accident was a result of "the speed and manner of the driving" of both Diana's driver Henri Paul and the paparazzi vehicles that were chasing them, per The Guardian. Blood tests also revealed that Paul's driving was impaired by high levels of alcohol in his blood — double the legal limit in England, and triple the limit in France (via Evening Standard).