General Hospital's Emma Samms Has Huge News For Holly Fans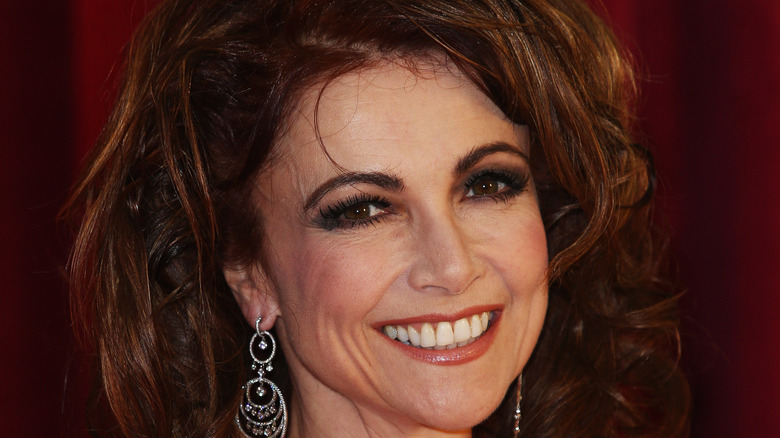 Tim P. Whitby/Getty Images
Actress Emma Samms first portrayed Holly Sutton on "General Hospital" in 1982. Holly came to Port Charles looking to swindle millions from the city. She got involved with Luke Spencer (Anthony Geary) and when Luke was believed to be dead, Robert Scorpio (Tristan Rogers) stepped in and married her so she wouldn't be deported. When Robert and Anna Devane (Finola Hughes) were supposedly killed by the WSB, Holly got together with Mac Scorpio (John J. York) — Robert's brother — to help raise Robert and Anna's daughter Robin Scorpio (Kimberly McCullough), per Soaps in Depth.
Over the years, Holly has left town — periodically returning with an agenda. According to Soap Central, she was involved with the encephalitis poisoning of the city's water supply as well as Luke having been poisoned with the radioactive isotope Polonium. She even had a son with Luke named Ethan Lovett (Nathan Parsons), but played games with his paternity until finally revealing the truth when Tracy Quartermaine (Jane Elliot) offered to drop charges of jewelry theft that were filed against Holly.
In 2020, Robert believed Holly to be dead, only to get a call from her asking for help. Robert and Olivia Falconeri (Lisa LoCicero) went to Monte Carlo where it was revealed Holly had indeed died. However, as astute viewers know, Holly was later shown to be very much alive and held captive in an unknown location (via Soap Opera Spy).
Fans of Holly, however, now have good news regarding her fate.
The mystery of who captured Holly Sutton will be revealed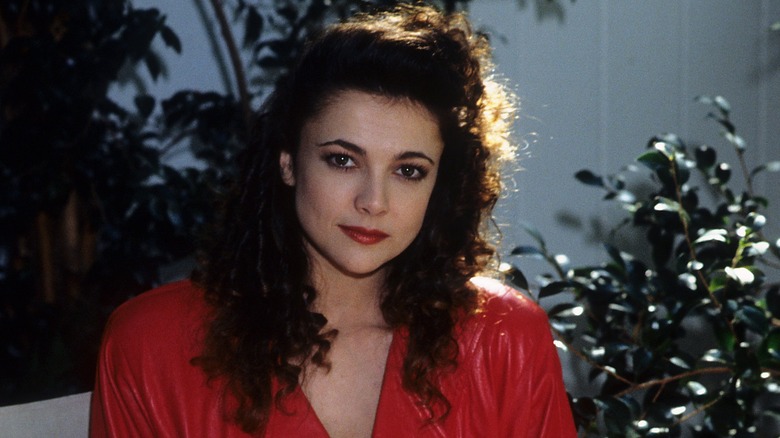 Donaldson Collection/Getty Images
Due to the COVID-19 pandemic, Emma Samms filmed the scenes of Holly in captivity from her home (via Soap Opera Spy), having herself tested positive like many other celebrities. In June 2022, Inside Nova reported that Samms tested positive for COVID a second time suffering from long COVID. Now, after tweeting about testing negative, Samms is returning to "General Hospital" in October and spoke to Deadline about it.
Samms stated she's happy reprising the role of Holly which she began four decades ago. "No one is more interested in what's happened to her since we saw her...than me!" she said. Executive producer Frank Valentini also expressed his enthusiasm that Holly will be coming back to the show so that the story of who captured her and why can be told. When Deadline announced her return on Twitter, Samms retweeted the post saying, "So excited! And so grateful to @valentinifrank for making this possible despite my ongoing long COVID."
The fans were overjoyed at this news and one viewer responded with, "This is so exciting Emma! Looking forward to seeing you on my screen again soon." Many Twitter responses were happy that Samms' health improved. "Thrilled about this – can't wait to see what happened!!! And that you are doing much better!!!!!" stated one viewer.
Who captured Holly, and whether or not it ties into any existing "GH" storylines, remains to be seen.