You Won't Believe What Product Prince Charles Is About To Start Selling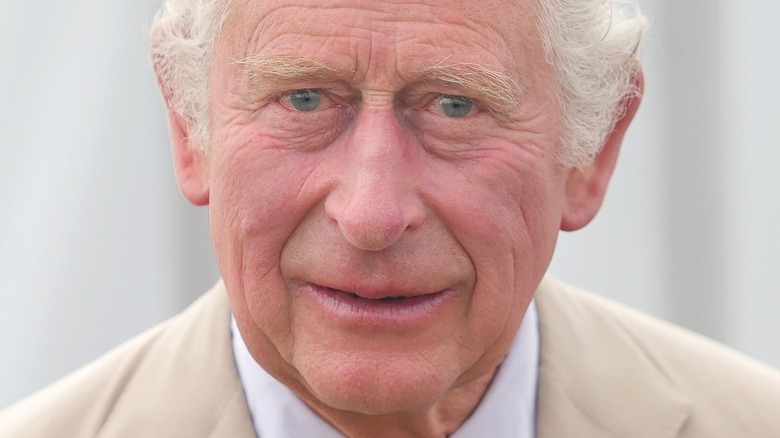 Chris Jackson/Getty Images
In 1990, Charles, Prince of Wales, set up an organic food company called Duchy Organics. In 2009, it partnered with one of the U.K.'s major supermarket brands, Waitrose & Partners. Duchy Organics sells various products while helping "small and medium sized producers" in the process, according to the Prince of Wales's official website. In 2021, just over three decades since Prince Charles set up the organization, it and Waitrose reached a landmark moment. Their partnership had earned well over £30 million (via The Retail Bulletin), with the money raised continuing to be invested in the Prince of Wales Charitable Fund (PWCF).
Founded in 1979, the PWCF focuses on raising money for things that Prince Charles is an avid supporter of, including the environment, conservation, and sustainable practices, according to the foundation website. His passion for nature and gardening is well known, so, unsurprisingly, the royal's latest project involves this hobby. But the product that Charles, Prince of Wales, helped produce is something you wouldn't expect.
Prince Charles has created a sustainable perfume inspired by his private gardens in Gloucestershire
Prince Charles is launching a perfume in collaboration with the British perfume house Penhaligon's. Named after his private garden in Gloucestershire, the Highgrove Bouquet Eau De Parfum retails for £155 (around $180), with 10% of proceeds going towards The Prince's Foundation (via Martha Stewart). It also comes in a very fancy bottle adorned with a bow tie and is made from sustainable packaging, according to Cosmetics Business. Prince Charles first moved to Highgrove in 1980 and has dedicated years of his life to perfecting the gardens, as the Highgrove Garden's official site notes. Unfortunately, the perfume isn't available to ship across the Atlantic just yet.
The fragrance itself is inspired by Highgrove Gardens in bloom during the summer months, "when the odor of blossoming weeping silver lime fills the air, and Highgrove Gardens is full of branches, with their blossoming, uplifting, floral notes," the description reads. The top notes of the Highgrove Bouquet are geranium, lavender, and hyacinth, followed by middle notes of weeping lime headspace, French mimosa, and tuberose. The base notes are cedarwood, orris fusion, and musk.
Prince Charles also has a cosmetic line specifically for gardeners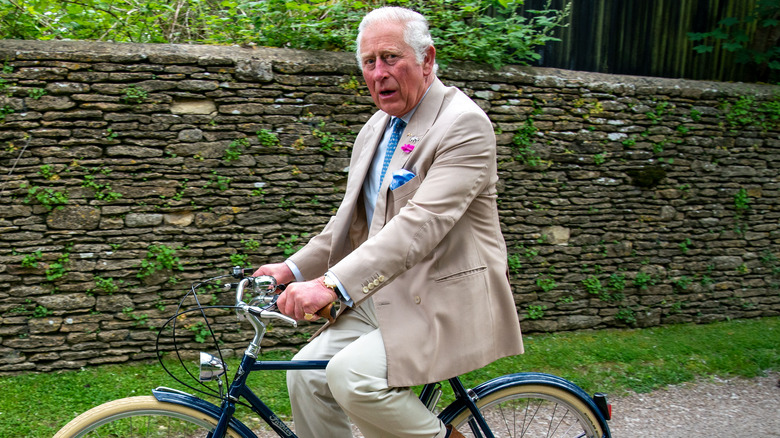 Wpa Pool/Getty Images
This might be the first time Prince Charles has dabbled in the perfume industry, but the royal is no stranger to cosmetics. In 2008, he released a skin-care line for gardeners that was available in Organic Pharmacy stores in the United Kingdom, according to The Cut. Some of the products are still available to purchase through the Highgrove Garden's site — although they are often out of stock. Initially sold as a five-piece set (via Number One London), you can find four of the products, including the hand cream, bath oil, muscle balm, and protective lotion.
Highgrove also sells a variety of other products inspired by the Prince of Wales's garden, including organic soaps, biscuits, ciders, teas, and other alcoholic beverages. According to the Highgrove online shop, international shipping is available on the food and drink items, and all profits made from sales are donated to charity.
And if you ever happen to be visiting Gloucestershire, you can see the gardens and buy the products there yourself. Tours run between April and September on selected dates, per the website.