Meghan Markle Opens Up About A Terrifying Situation Involving Archie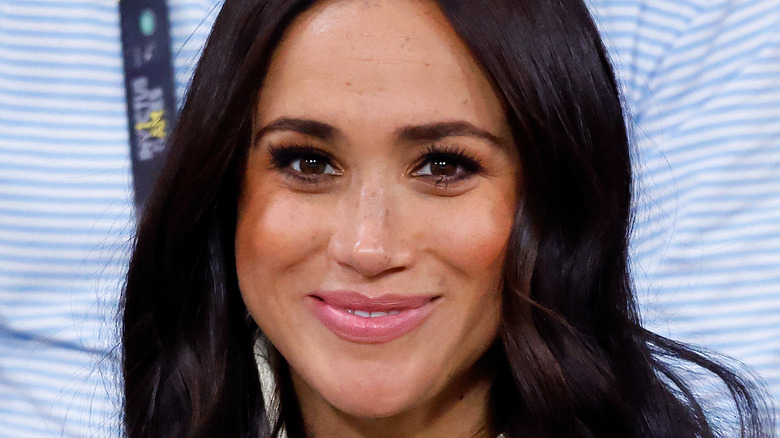 Max Mumby/Getty Images
From actress and model to member of the royal family, Meghan Markle, the Duchess of Sussex has taken on a lot of different roles in her life. In a 2015 interview with Elle, she opened up about a question that she is asked almost every single day: "What are you?"
Markle responded, "Well,' I say, as I begin the verbal dance I know all too well. 'I'm an actress, a writer, the Editor-in-Chief of my lifestyle brand The Tig, a pretty good cook and a firm believer in handwritten notes."
In the last several years, the Los Angeles-native has also added the role of "mother" to that list. Markle and Prince Harry are the proud parents of two children, Archie and Lilibet, who are 3 years old and 14 months respectively. After the birth of their daughter, a source told People that the Duke and Duchess of Sussex were "loving life as a family of four." While tensions have lingered since Meghan and Harry's abrupt exit from the U.K., the couple has still kept up some royal parenting traditions. According to Woman and Home, Archie and Lilibet refer to their parents as "mama and papa," like many other children in the royal family.
Between motherhood, her royal duties, and her humanitarian work, Markle is constantly juggling her various responsibilities. During a work trip with Prince Harry, the "Suits" star was separated from her son Archie when a terrifying situation occurred.
Needing to put her royal duties first has been a struggle for Meghan as a mother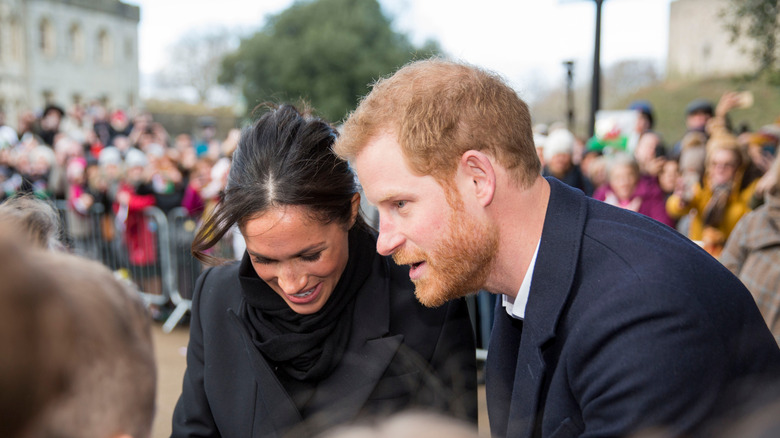 Composed Pix/Getty Images
Prince Harry and Meghan Markle, the Duke and Duchess of Sussex, experienced every parent's worst nightmare while they were on tour in South Africa. Per Harper's Bazaar, the 10-day tour took place late in 2019 — just months before they stepped back from the royal family.
Markle opened up about the traumatic moment on her new podcast "Archetypes," with her good friend and fellow mom Serena Williams. The couple had only just arrived in South Africa when they needed to attend their first royal engagement. Archie, who was 4 and half months at the time, remained at home with the family's long-time nanny, Lauren.
Meghan explained that after the engagement, they were informed that a fire had broken out in the nursery at the home where they had left Archie. "The heater in the nursery caught on fire," she said. "There was no smoke detector. Someone just happened to smell smoke down the hallway."
Meghan Markle was anxious after the incident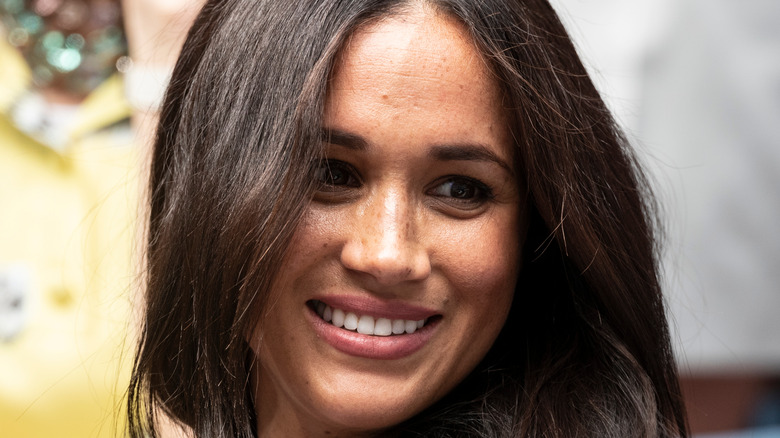 lev radin/Shutterstock
Thankfully, no one was harmed in the accident — although Meghan Markle noted that they were all "shaken." She was also nervous after the fire, recalling the feeling of having to leave Archie behind again after what could've been a disastrous incident. Barely recovered, Meghan and Harry were forced to immediately attend another engagement. "I said, 'This doesn't make any sense.' I was just like, 'Can you just tell people what happened?' And so much I think optically, the focus ends up on how it looks instead of how it feels," she admitted. 
Meghan spoke about the challenges of motherhood while on that same trip. She commiserated with another mother Lara Rosmarin, an executive at Cape Innovation and Technology: "It must be a lot to juggle. We're only five months in right now. Being a working mum and traveling as well with a baby, my goodness it's a lot, but it's all so exciting," she said, per Hello! Magazine.
Meghan's Spotify podcast "Archetypes" is, as she put it, a chance for people to get to know her not through the lens of the media and an opportunity for her to "talk and be unfiltered," per Twitter. She's following up the Serena Williams debut episode with a conversation with Mariah Carey, via Variety. The goal of the podcast is to "investigate, dissect, and subvert the labels that try to hold women back."