Why Bill Nye Hopes His New Series The End Is Nye Will 'Scare People' - Exclusive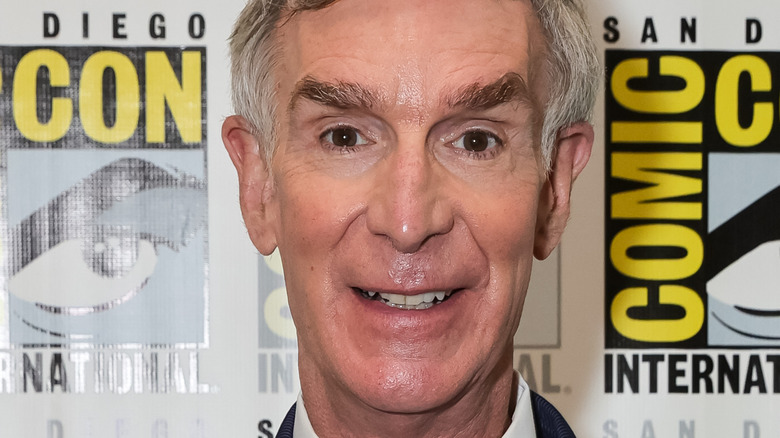 Matt Winkelmeyer/Getty Images
Scientists' warnings are sometimes very grim: Similar to how a meteor was responsible for wiping out the dinosaurs, a catastrophic event could soon cause human extinction. That's the bad news. The good news is that people have a lot more control over this potential disaster than they may expect.
In Peacock's new series "The End is Nye," scientist Bill Nye is showing us all how to avoid the apocalypse. "We made six one-hour disaster movies with a twist," he explained during an exclusive interview with The List. Each episode begins by showcasing various natural disasters — such as a massive storm or coronal mass ejection — with the second half explaining how human beings can steer clear of such a disaster altogether.
Starring alongside Nye is none other than Seth MacFarlane, known for creating iconic titles such as "Family Guy" and "Ted." This time around, however, the actor isn't trying to make audiences laugh. He wants to scare us all silly in order to take action. "Seth is the guy who said conservative media are successful. Everybody watches conservative media because they scare people," Nye said. "We got to scare people. That was Seth MacFarlane's vision, so we're scaring people in the first half hour."
The series hopes to 'scare people' into taking action to avoid a potential apocalypse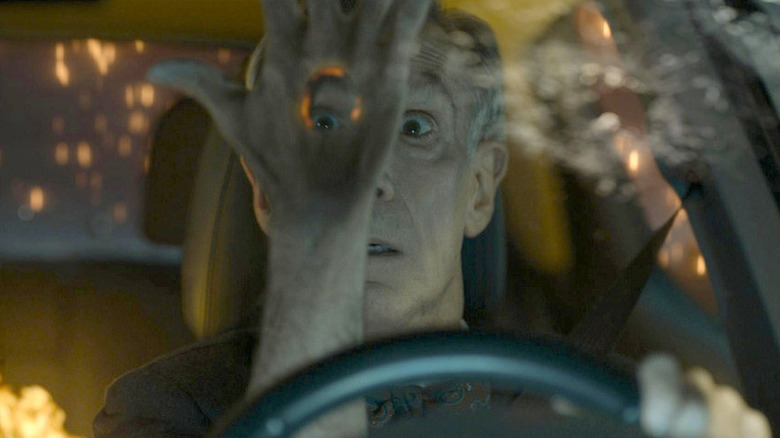 Peacock
Over the course of Bill Nye's successful career, he's discovered something pretty extraordinary. "A surprising feature of human nature is when things in the world are going well, we all go to watch romantic comedies and comedy movies," the scientist told The List. "When things are not — when things are anxiety-producing — then apparently we go watch disaster films."
The world today is filled with all sorts of anxieties about the future of mankind. Nye's disaster series "The End is Nye" aims to be our go-to guide when it comes to the end of the world.
Though human extinction may seem out of our control, everything from global warming to a global weather system is entirely avoidable, according to Nye. Human beings just need to stop and listen to science. "The hope — our goal here — is to get people to watch the show, appreciate the disasters that could happen to humankind, and do something about it," Nye said.
All six episodes of "The End is Nye" are available to stream exclusively on Peacock.