Queen Elizabeth And Prince Charles' Plans On The Anniversary Of Diana's Death Speak Volumes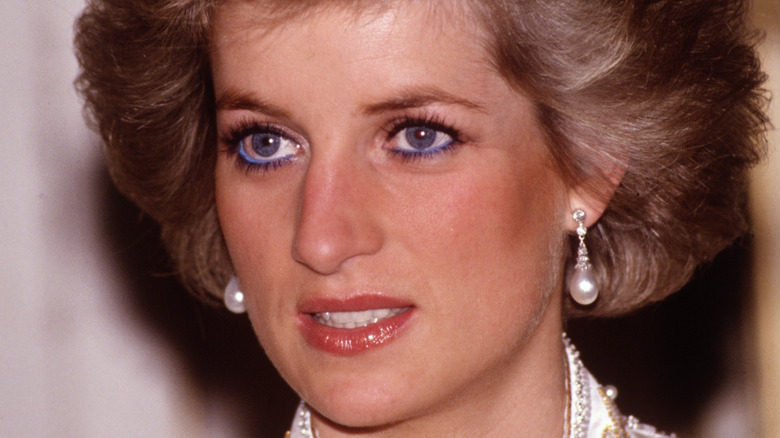 David Levenson/Getty Images
It's no secret that Queen Elizabeth and Princess Diana were not on the best of terms. This strained relationship had a lot to do with the fact that the Princess of Wales was very outspoken about her feelings toward the royal family, which as Boston University associate professor Arianne Chernock told Reader's Digest, Diana described as "cold, heartless, and unfeeling; unsympathetic."
Then there's the divorce between Prince Charles and Diana, with the monarch not loving the idea of such a high-profile royal split. "I think we can assume, based on many related conversations others had, that [the Queen] did not want a separation," Chernock also told Reader's Digest.
When the much-beloved princess died in 1997, the head of the British monarchy didn't publicly speak out about the horrific events until a cringeworthy five days after the tragic accident (via Glamour). The move was widely criticized, leading many fans of Diana to believe that Queen Elizabeth was unmoved by the loss of the mother of her two grandsons. As Yahoo! reports, at the time, a tabloid in the U.K. read, "SHOW US YOU CARE."
Meanwhile, it goes without saying that there was no love lost between the Prince of Wales and his first wife. And now, 25 years after Diana died at age 36, it seems not much has changed.
The royals are in a tough spot when it comes to honoring Princess Diana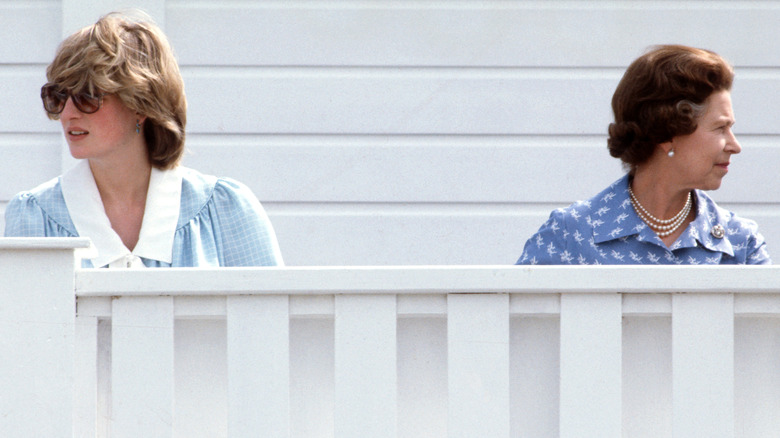 Anwar Hussein/Getty Images
According to royal correspondent Tom Sykes, Queen Elizabeth and Prince Charles have nothing planned to mark the solemn occasion of the 25th anniversary of Princess Diana's death on August 31, 2022 (via The Daily Beast).
As for why the Prince of Wales is likely to stay mum on the day, a friend told The Daily Beast that no matter what the heir to the throne does, it will not court him any favor. "Not saying anything makes him look unfeeling, but if he did say anything he would be accused of being a hypocrite," the source said, adding, "He'll do what he always does and lie low."
Meanwhile, the Queen is also in a tough spot given her difficult relationship with Diana. And considering her track record of not calling attention to the anniversary in years past, it seems like a long shot that Her Majesty would change her approach to the very solemn day (via Reuters).