Chelsea Clinton's Decision To Delete Ye's Music Has A Trump Family Member Lashing Out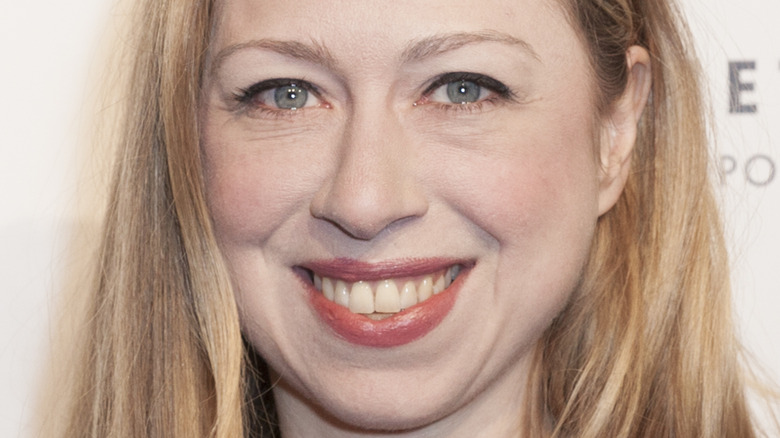 lev radin/Shutterstock
It's no secret where the Clinton family falls on the political spectrum. Former President Bill Clinton and former presidential candidate Hillary Clinton have spent decades in politics as clearly defined Democrats, per NPR. Before the family moved into the White House, Bill worked as Arkansas Attorney General, getting his start in Democratic politics in the 70s.
When Hillary ran for President of the United States and lost to former President Donald Trump, she didn't hold back, per The Indian Express. She would constantly speak out against his actions as president, going as far as to clap back on Twitter at him often (that was when he had access to an account).
Her daughter, Chelsea Clinton, has also been a force against Trump following the 2016 election. She was especially prone to speaking out against Trump awarding high-standing positions in his administration to his children, per The Advocate.
Now, years after Trump left the White House, Chelsea has opened up about deleting a certain artist off of her music catalog, and a member of the Trump family had a lot to say about it.
Donald Trump, Jr. had a lot to say about Chelsea Clinton deleting an artist from her music library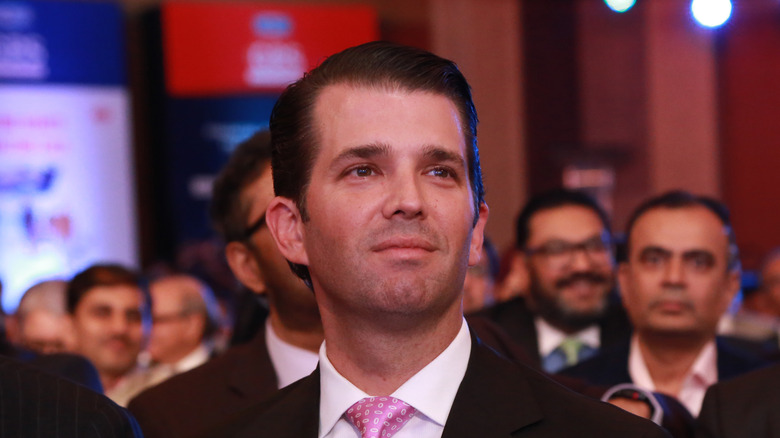 Madhuram Paliwal/Shutterstock
It's no secret that Kayne "Ye" West and former President Donald Trump had an interesting relationship. While he was a supporter of Trump in the White House, Ye shared in 20202 that he was no longer affiliated with the former president, per Forbes.
Chelsea Clinton, the daughter of Hillary Clinton, who Trump beat in the 2016 presidential election, recently shared that she has deleted Ye's music from her library, but not because of the connection he had to Trump. Rather, recently working on a series called "Gutsy," a profile of Ye's ex, Kim Kardashian, she had a change of heart about listening to the rapper, per the Washington Examiner.
"I've had to let go of Kanye because it's just, I can't. Just the way that he has treated Kim ... the way that he has talked about women is unconscionable to me," Clinton shared. "That was some of my favorite running music. And I have removed it from my music library."
Clinton's comment about deleting Ye's music from her phone brought commentary on Twitter from Donald Trump Jr who said, "Can't wait to hear what she does when someone tells her about Wild Bill!" referencing the affair her father had with Monica Lewinsky.
Though Ye says he's separated himself from the Trumps, they appear to be quick to defend the rapper, especially when it comes to clapping back at the Clintons.