The Real Reason Jennette McCurdy Embarked On A Country Music Career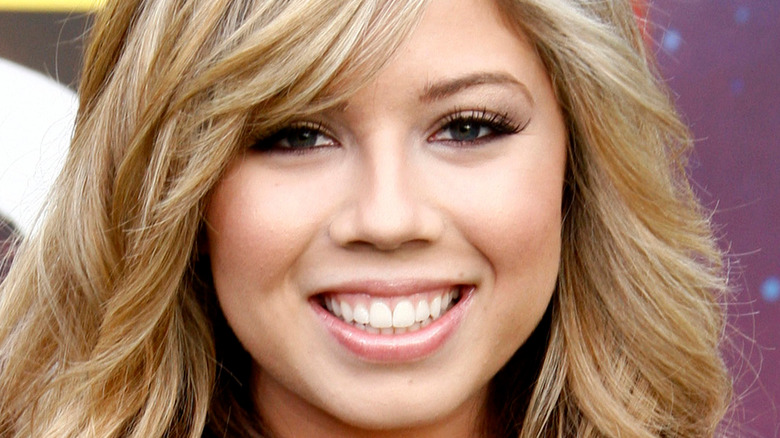 Kathy Hutchins/Shutterstock
One of the biggest talking points from Jennette McCurdy's bombshell memoir, "I'm Glad My Mom Died," is that she and former co-star Ariana Grande did not get along while they were working together. Per Today, McCurdy reveals in the book that short-lived sitcom "Sam & Cat," a spinoff of hit Nickelodeon shows "iCarly," which starred McCurdy, and "Victorious," on which Grande featured, was originally pitched as a star vehicle for McCurdy alone.
"I initially got a development deal with Nickelodeon for my own show a few years ago, I thought it was gonna be just that ... my own show," McCurdy writes. "This was supposed to be 'Just Puckett,' the harrowing tale of a brassy juvenile delinquent-turned-school counselor. Now it's some half-baked two-hander." The young actor understandably felt even more disheartened when Grande started becoming a world-renowned pop star.
Moreover, Page Six reports the "iCarly" alum felt the team at Nickelodeon was giving her co-star preferential treatment despite the fact McCurdy believed she was more committed to their show than Grande, whose side hustle was gradually becoming her main focus. The situation between the two is even more complicated when you consider McCurdy once sought to launch her own music career, with disappointing results.
The Nickelodeon star's mother forced her into music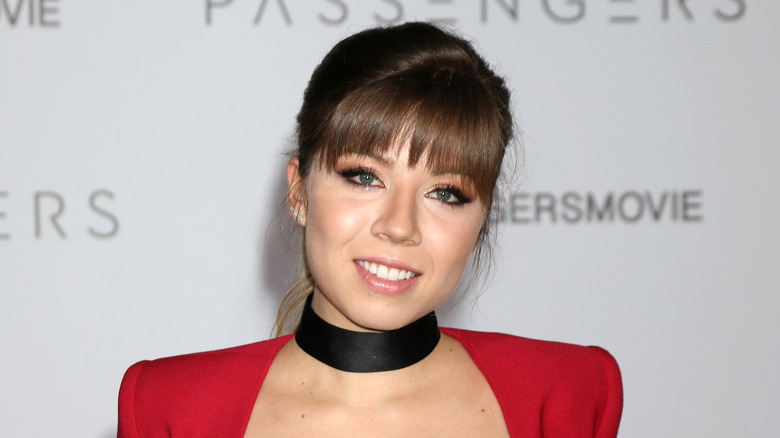 Kathy Hutchins/Shutterstock
According to Buzzfeed, Jennette McCurdy divulges in "I'm Glad My Mom Died" that she briefly toyed with the idea of branching out into music during a break from shooting "iCarly." It was 2007, and the writers' strike was in full effect, but relentless stage mom Debra McCurdy refused to let her daughter rest, instead opting to spearhead a move into country music that took longer than expected to execute. When "iCarly" returned, Jennette had to juggle shooting and flying to Nashville to record songs.
Fittingly, her debut single was about missing Debra, though the two were spending every waking hour together at that point. Then, when Jennette embarked on a tour, her mother had to undergo treatment for breast cancer and couldn't accompany her. While they were apart, the Nickelodeon star ate more than she was usually allowed and gained weight, leading Debra to chastise her for being "too chunky" once they were reunited (Jennette's eating disorder is a key component of her devastating memoir).
However, as a profile of Jennette, in The Washington Post, clarified, her irritation with "Sam & Cat" co-star Ariana Grande had nothing to do with being jealous of her music career. In fact, McCurdy despised her short-lived stint as a country singer.
If you are struggling with an eating disorder, or know someone who is, help is available. Visit the National Eating Disorders Association website or contact NEDA's Live Helpline at 1-800-931-2237. You can also receive 24/7 Crisis Support via text (send NEDA to 741-741).
Jennette McCurdy ultimately retired from acting too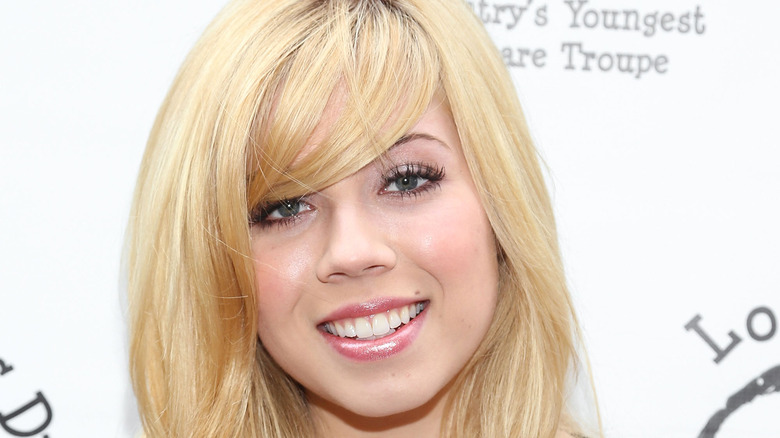 Imeh Akpanudosen/Getty Images
Jennette McCurdy took a handful of roles after "iCarly," including in sci-fi series "Between," but Good Morning America notes the former child star confirmed she'd officially retired from acting in 2021. McCurdy opened up about her future plans in an interview with Nylon. "I'm working on a novel and a collection of essays. I've been enjoying working on them," she enthused. "Right now I'm really focused on the book launch, but I'm excited to get back into those and finish them up."
Elsewhere, McCurdy would love to move behind the camera and get into directing too. As of right now, though, the "iCarly" fan favorite is loving being able to focus on writing. It's not terribly surprising that McCurdy turned her back on acting though, given her difficult experiences on set and the fact she endured a number of traumatizing personal issues as a result. Moreover, as Vox clarifies, the dream of performing onscreen was always her mom's rather than McCurdy's own. 
The Nickelodeon stalwart began acting at just six years old, recalling in "I'm Glad My Mom Died" how her mother asked her outright, "You want to be Mommy's little actress?" She pushed her harder and harder as the years went on, including encouraging McCurdy to take on a second job despite her having little interest in being a singer either. Thankfully, nowadays, the retired actor has the freedom and independence she's always craved, to do what she wants.