If You Love Wordle, You Must Try These Other Word Apps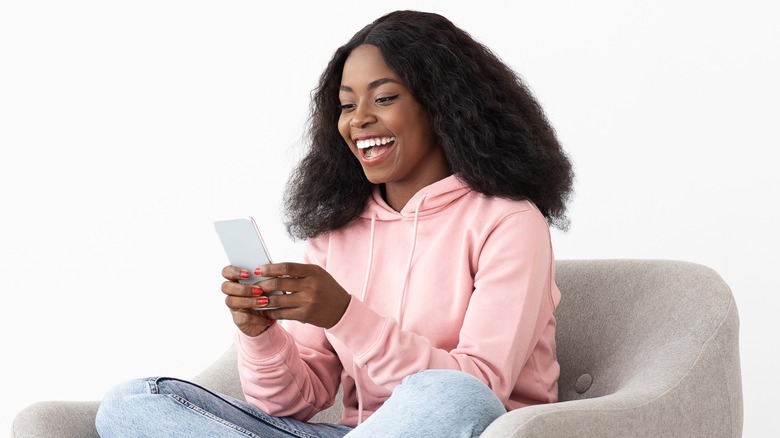 Prostock-studio/Shutterstock
Since going viral on social media, Wordle has had everyone racing to guess the five-letter word of the day. The quick yet simple and satisfying game appeals to those who might be tired of the classic New York Times crossword puzzle or the app Words with Friends.
By the way, playing games isn't as bad as you think. In fact, word games, in particular, are good for your brain (via APN News). Not only do they boost your memory and concentration, but they can even improve your mental health and increase your ability to think and learn. 
Those are some pretty serious benefits, so, whether or not you're already a word game fanatic, you may be interested in picking up a new one. Luckily, there are plenty of apps just like Wordle that will get you hooked, provide a challenge, and keep your brain engaged (via USA Today).
The best Wordle spinoffs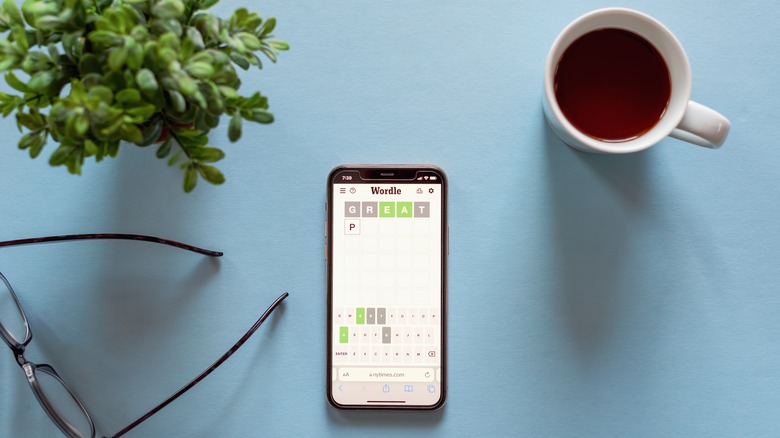 Kristen Prahl/Shutterstock
Once you've solved the Wordle for the day, you're left waiting for tomorrow's puzzle. Right? Well, not anymore. So many people love Wordle that it's garnered quite a few spinoffs that will give you more ways to fulfill your puzzle cravings (via USA Today). 
If you're a Wordle lover, Word Master is pretty similar to the original. The difference is that now you can play as many rounds as you want. 
If you want to take Wordle to the next level and give yourself a bit more of a challenge, Dordle may be the option for you. You may have already guessed that the name of this game is a portmanteau of the words "double Wordle" because you get two puzzles to play at the same time. 
There's also Crosswordle, which is a hybrid of Wordle and a crossword puzzle. 
You can also check out Hello Wordl, which is sure to give you more of a challenge. This game lets you customize how long the word is that you're looking for; you can search for words anywhere from four to 11 letters. Yes, it's as tough as it sounds.
Other addictive word games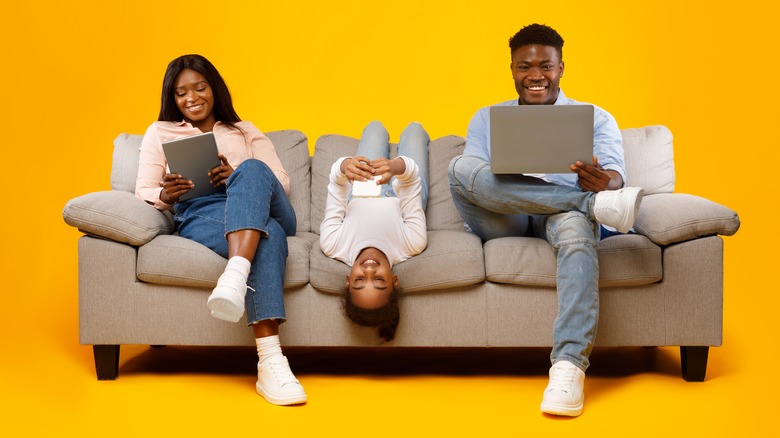 Prostock-studio/Shutterstock
If you're looking to broaden your word game horizons a bit, there are plenty of other options that aren't so similar to Wordle. 
Word Crossy is a crossword puzzle-inspired game that's both challenging and relaxing. Plus, if you're really good, you can reach some very high levels — and you may even expand your vocabulary along the way.
Seeking something classic? Plenty of word game aficionados love Scrabble Go (via Book Riot). It's Scrabble on your phone that you can play against strangers or the computer, depending on your skill level. 
Wordscapes is another fan-favorite game. Not only will it fulfill your word game cravings, but it also presents the puzzle to you in an especially calm way, giving you a moment of zen amid your busy day (via Oprah Daily).