How The August 27 New Moon Will Affect You If You're A Capricorn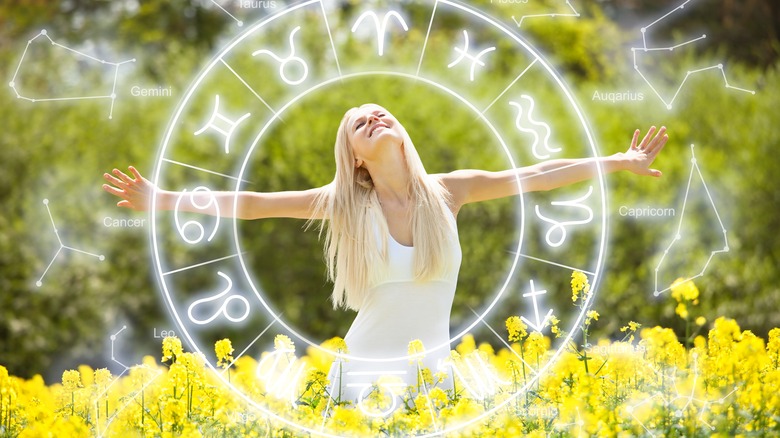 Andrey_Popov/Shutterstock
The new moon on August 27 is set to be a time of fresh starts and self-reflection for many members of the zodiac, per Bustle. The lunation falls under the sign of Virgo, a sign known for their tidiness and organization skills, as well as their attention to detail (via Pinkvilla).
According to Refinery 29, this month's new moon just so happens to be an ideal time to focus on yourself and put your own needs first. This may be hard for some, but can be much-needed at times. This means you might want to perform a self-care routine, catch up on your rest, or simply sort through any of the emotions that you've been dealing with over the past few weeks.
"One of the big lessons of this moon is to resist impatience, anger, and frustration, and trust your natural timing in life," astrologer Madi Murphy tells the outlet. "Find a way to channel anything that feels pent-up. Use your words to help you move through anything that feels stuck or inflamed through journaling, writing, or external processing with a trusted person," she added.
If you were born under the sign of Capricorn, the new moon could push you to set some big goals for yourself as well.
Capricorn should set big goals during the new moon on August 27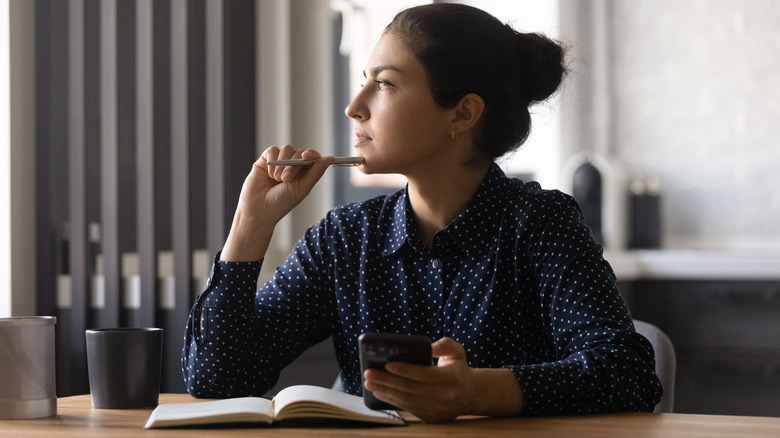 fizkes/Shutterstock
If your zodiac sign is Capricorn (December 22 to January 19), the new moon on August 27 may bring some exciting things for you. According to Bustle, this lunation proves to be a great time for the earth sign to sit down and think long and hard about what the future holds. Examine all of the areas of your life and figure out what you want to achieve with your relationships, career, finances, health, and more. Once you know what you want you'll be able to start taking steps in order to attain it.
PopSugar notes that Capricorns may also be inspired to think outside the box during the new moon and try new things, even if it doesn't seem like something you would normally enjoy. Because the sign can sometimes focus too much on work, cutting loose and having fun is essential to reduce stress and relax from time to time. You never know what new opportunities are waiting just around the corner. Woman & Home adds that Capricorns can also set goals for traveling or having new experiences to ensure that they're making the most out of life.
A love match could be in store for Capricorn during the new moon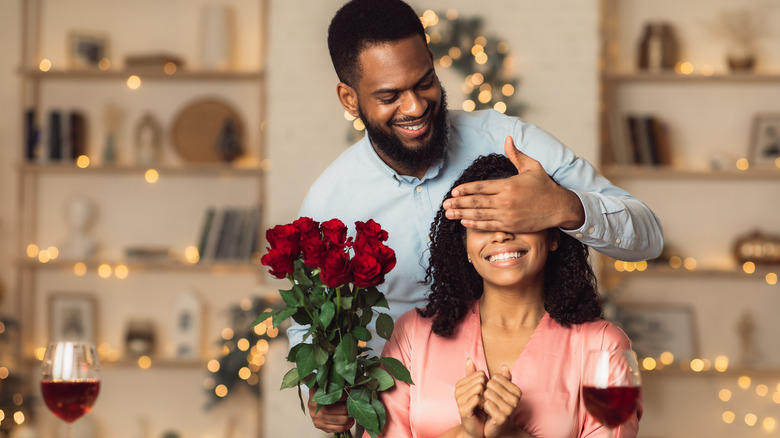 Prostock-studio/Shutterstock
According to Cosmopolitan, Capricorn may not only plan for the future during the new moon on August 27, but they could also find themselves shedding some habits and beliefs and adopting a new way of thinking. The outlet suggests that the earth sign will always be steady and true to their core values and beliefs, but learning how to grow as a person may mean ditching some outdated thoughts, people, or practices. This could look like starting a new daily routine, making the decision to focus on your health, or possibly making a big career move.
Allure adds that Capricorns might find themselves having a change when it comes to their romantic relationships around the time of the lunation. So if you're single, it may be a good idea to hit the town and mingle in hopes of meeting a new and exciting love match. However, don't forget to take some time for yourself. The outlet suggests carving out a chunk of your day to meditate in hopes of finding answers from within. The new moon is set to give your intuition an energetic boost, so be sure to listen to your gut while making big life decisions.
It appears that Capricorn might have a lot to sort out during the new moon. However, it looks like interesting things lie ahead for the sign.