Here's What Users Dislike The Most About The Zoosk Dating App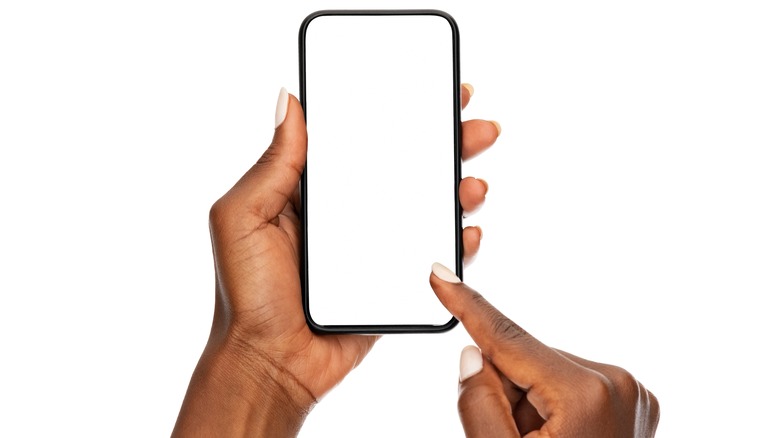 Rido/Shutterstock
Though it's sometimes difficult to know what you should and shouldn't do when online dating, apps can be a helpful resource whether you're looking for something casual or swiping to find a long-term partner. Over 300 million people around the world are active on dating apps, with the most popular being Tinder (via Business of Apps). Since the onset of the COVID-19 Pandemic, more and more people have sought connections online, per Vanderbilt. Apps provide a way for users to note their level of comfortability with in-person meet-ups and indoor spaces. Since spring of 2020, many platforms like Bumble have seen an impressive uptick in video chatting features, and daters hoping to remain socially-distanced now have a way of getting to know one another behind their screens (via BBC).
Zoosk is an often-neglected member of the dating app family. Whereas most platforms require users to fill out a selection of questions, Zoosk allows hopeful singles to quickly register through Google or Facebook, per PC. Though it's been around since 2007 –– years longer than Tinder –– Zoosk has less participants (via Cloudwards). Of the customers who've downloaded Zoosk, many left the app feeling dissatisfied. If you haven't yet met that special someone on Tinder, Hinge, or Bumble and are looking for a new app to try, make sure to keep Zoosk's reviews in mind before paying the (pricey) subscription fee.
Zoosk's design is stuck in the past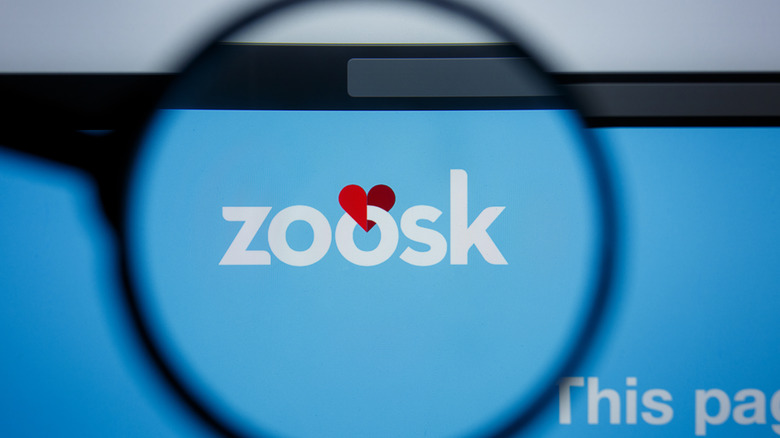 II.studio/Shutterstock
According to customer reviews, Zoosk's interface isn't the easiest to use. As one user noted in August 2022, "The entire site is wonky," going on to explain how "messages constantly disappear, making other members angry or think you're blowing them off" (via Consumer Affairs). Another frustrated reviewer also expressed confusion, explaining, "I have six matches on my page. I have no clue how they got there, and neither do they." If you're looking for a platform that's intuitive (and productive), user testimonies indicate that you might be better off looking elsewhere.
In a 2022 outline of the best dating apps on the market, Mashable called Zoosk "an absolute last resort," adding "Zoosk is a zombie land of dead-end profiles and somewhat boring design (that looks straight out of 2009 on its mobile version)." The platform's "wonky" design isn't the only element of the app that's dated. Still as of 2022, Zoosk users are given limited options when indicating their gender and sexuality. As seen on the app's registration page, possible selections for preferences include only "woman interested in men," "woman interested in woman," "man interested in woman," and "man interested in man." As further explained in a complete Mashable review of the app, "there's no reason to have a needless hoop for any bi- or pan-sexual users to jump through." Furthermore, it "might be cool to recognize nonbinary people exist, too!"
Zoosk isn't the best budget-friendly option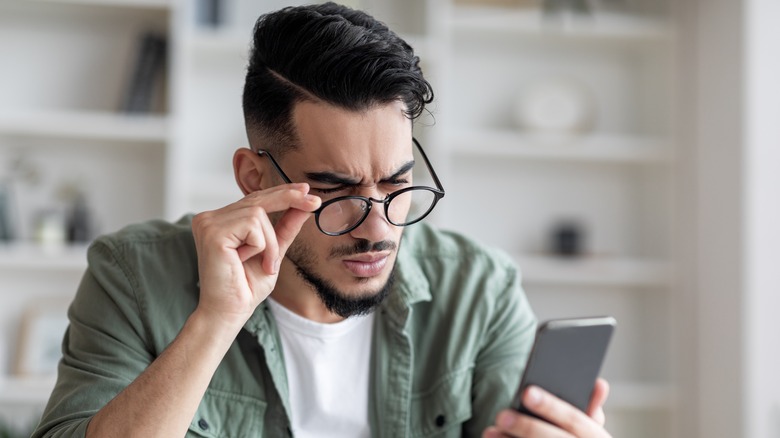 Prostock-studio/Shutterstock
As well as disliking Zoosk's complicated design, many users found themselves paying more than they bargained for. Though you can download the app for free, this enables access to an extremely limited number of features, per Health Framework. In order to make the most out of the app, you'll need to dig a little deeper within your pockets. As evidenced via Consumer Affairs, Zoosk's pricing levels are difficult to understand and users often report instances of overcharging. As one customer wrote, "I bought a $30 one month subscription and was charged $30 and was also charged $99." According to another reviewer, "Zoosk got $70.00 of my money, so shame on me."
As per PC, "There are plenty of other ways to spend money on Zoosk. For example, you can also sign up for a monthly $9.99 Instant Crush membership," an option which is "poorly explained." Zoosk coins –– a feature that makes profiles more visible or allows users to view others' anonymously –– can also lead to instances of overspending ($99.95 per 1800 coins, to be exact). As one reviewer noted, "After paying for the app it asks you to buy coins in order to continue to communicate with people. I feel like it is a scam and I am very uncomfortable with it" (via Consumer Affairs). When in doubt, check out our favorite dating apps, some of which could be a better fit for you than Zoosk.