Celebrities That Swore By The Dangerous Dukan Diet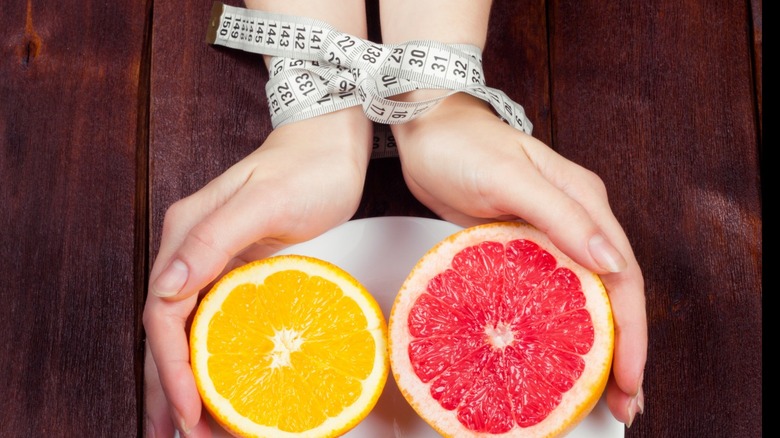 Cozy Home/Shutterstock
According to Men's Health, celeb favorite the Dukan diet was decried by the British Dietetic Association as "one of the top 5 most dangerous diets in 2011." Created by French doctor Pierre Dukan, it's been around for years and is widely believed to promote extensive weight loss that can be easily maintained over time. There are four stages; attack, cruise, consolidation, and stabilization. The attack lasts four to six days, during which you eat protein exclusively. Cruise introduces some vegetables into the mix, while consolidation incorporates certain fruits, carbohydrates, and cheese. 
Stabilization, meanwhile, occurs throughout the rest of your life, when you maintain the healthy habits you've learned along the way while also doing the "attack" phase one day a week. As for exercise, you must get in 20 minutes of walking daily. On the surface, Dukan seems relatively easy, since you can fill up with as much lean protein as you like and don't have to hit the gym six days a week. 
But the diet, which bears a close resemblance to Atkins, was ranked #39 overall by U.S. News, whose experts looked at all facets of the plan. They noted that, because it's so rule-based, it's hard to follow. Moreover, dietitian Lauren Manaker M.S., RDN, LD, CLEC, argued in a piece for Eating Well that there are plenty of other, less prohibitive diets, which give users similarly positive results. That hasn't stopped these A-listers from following the Dukan diet to the letter, though.
Kate Middleton reportedly followed the restrictive diet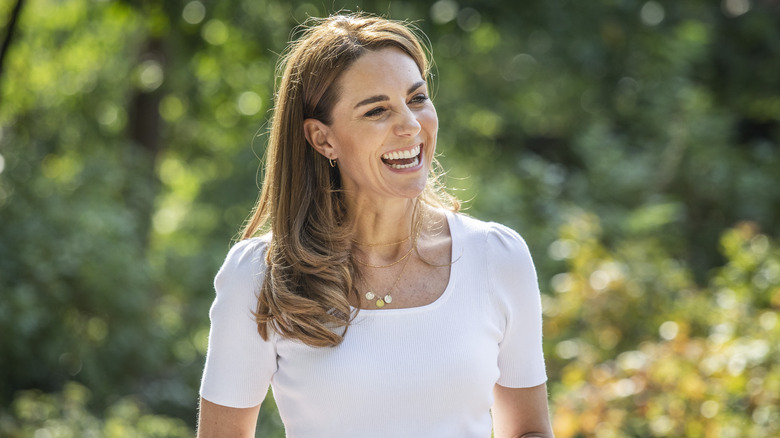 Wpa Pool/Getty Images
The famous royal's diet that almost no one wants to try, as it turns out, is the Dukan diet, and the royal in question is Catherine Middleton. According to Body + Soul, the Duchess of Cambridge followed the high-protein, low-carb plan to get into shape for her 2011 wedding to Prince William. Maire Claire Australia notes that Middleton continues to turn to the diet whenever she needs to drop a few pounds in a hurry. However, during pregnancy, she obviously had to gain weight accordingly. 
Kate's mom, Carole Middleton, is reportedly also a Dukan fan, utilizing prawns and cottage cheese to curb her cravings. In fact, Closer Online reports she's the one who recommended it to the duchess after losing an insane four pounds in just four days. Younger sister Pippa Middleton, meanwhile, has made it clear that she's not one for fad diets. In a column for Waitrose (via Good Housekeeping), she clarified, "I've never done Dukan, attempted Atkins, or exercised religiously seven days a week." 
However, "I do believe in making healthy choices." Among those are "keeping refined carbs such as white bread and pasta to a minimum, and sticking to sensible portion sizes."  
Jennifer Lopez has also utilized the low-carb, high-protein plan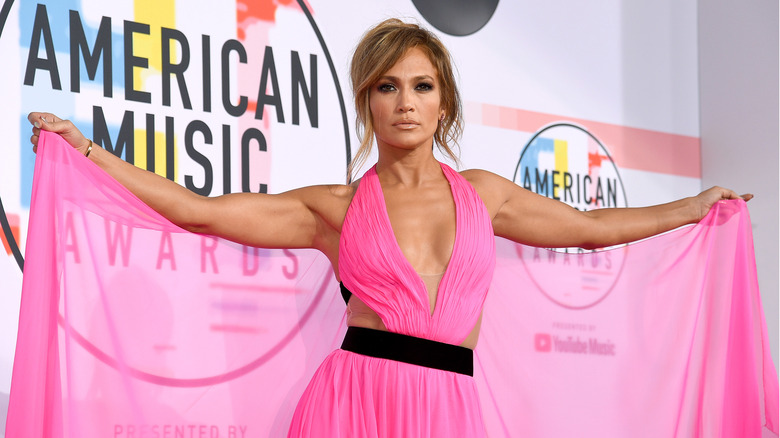 Kevork Djansezian/Getty Images
The Duchess of Cambridge isn't the only A-lister who swears by the Dukan diet; according to various reports, Jennifer Lopez also turned to it when she wanted to shed her baby weight. The Mirror notes it took Lopez a while to get back into fighting shape after giving birth to twins Emme and Max. "I just remember being pregnant and marveling at the hugeness of every area of my body. I'd stand there naked and look in the mirror from all angles," the "Marry Me" star admitted. 
Lopez confirmed she worked out hard to lose the extra pounds, but the final twenty proved challenging to shift. "I had to change my eating habits after having the twins. I eat a lot less now than I used to," the super-fit star acknowledged. Still, what Lopez typically eats in a day showcases how healthy, rather than restrictive, her regular diet is. As Healthline points out, though, it's definitely a celebrity plan and may be expensive for us regular folk to follow. 
Elsewhere, Supermodel Gisele Bundchen similarly swears by the Dukan diet for post-pregnancy weight loss, alongside "Gossip Girl" star Jessica Szohr, who revealed she doesn't even get hungry while following it, per The Mirror.