What Is Kylie Jenner's Zodiac Sign?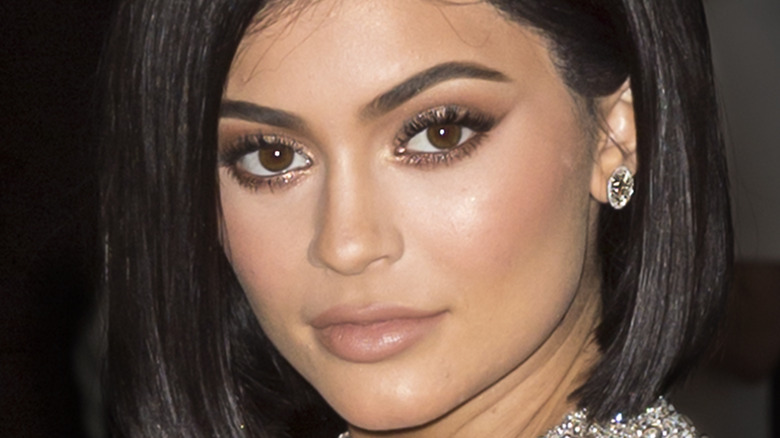 Ovidiu Hrubaru/Shutterstock
Kylie Jenner is the youngest member of one of the most famous families in Hollywood. With older sisters such as Kourtney, Kim, and Khloé Kardashian, how could she not be successful? From an early age, Jenner seemed to understand business and the importance of setting goals. Before she even turned 18, she began planning a future. She and her sister, Kendall Jenner, started their own clothing line together, and they even wrote a book titled "Rebels: City of Indra" (via Hello! Magazine).
The youngest member of the Kardashian/Jenner family later went on to start her own makeup company in 2015, and, at the age of just 21 years old, she was dubbed the youngest-ever self-made billionaire by Forbes. "I didn't expect anything. I did not foresee the future, but [the recognition] feels really good. That's a nice pat on the back," Jenner told the outlet after achieving billionaire status. The title has since been called into question by Forbes. However, Jenner is undeniably the face of several lucrative brands.
In addition to her reality TV career, fans always want more info on Jenner's romances — such as her long relationship with rapper Travis Scott — and even her two young children, a daughter named Stormi and a son whose name has yet to be released, per People Magazine. Of course, more trivial things about Jenner like her zodiac sign always seems to be an interesting topic as well.
Kylie Jenner's sun sign is Leo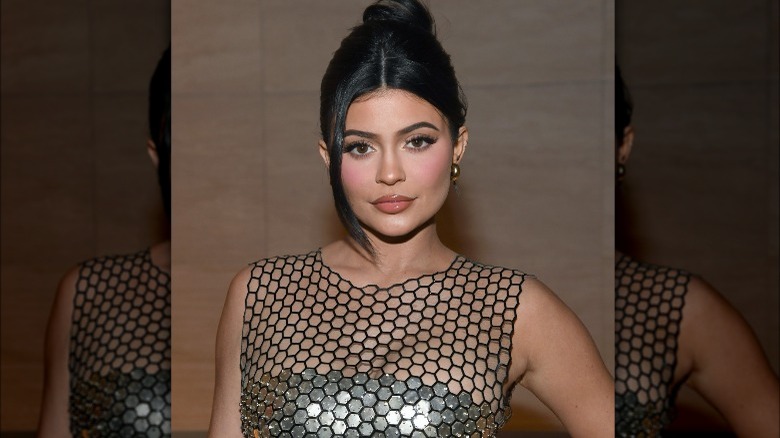 Kevin Mazur/Getty Images
Kylie Jenner was born August 10, 1997, which makes her sun sign Leo (via Astro Charts). A sun sign is said to represent a person's core beliefs and personality, as well as how they see themselves, per Allure. Leo is a fire sign known for being very driven and creative — traits that sound very much like Jenner. Female Leos are said to be great under pressure and are fearless when it comes to going after what they want in life, per Thought Catalog. They are problem solvers who have reputations for taking big risks in order to gain high rewards. However, they're also known for being dramatic, and do their best work when they get to be their own boss and run their own business.
According to People, all of the Jenner's siblings have interesting traits based on their zodiac signs. However, as the youngest, she is determined to prove herself. "She wants to be the queen, she's going to work extremely hard to make that happen and by any means unnecessary," astrologer Aliza Kelly told the outlet.
While Jenner may exhibit plenty of Leo traits, she is more than just her sun sign, and her birth chart is very telling.
Kylie Jenner's birth chart suggests that she's hard working and ambitious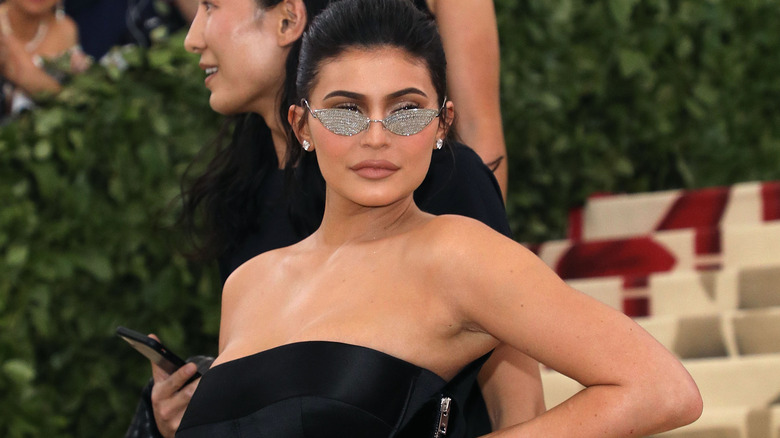 Taylor Hill/Getty Images
According to Astro Seek, Kylie Jenner's sun sign might be Leo, but her moon is in Scorpio. A person's moon sign is said to reflect their emotional state, wants, fears, and more. It's all about the personal and private side, per Cosmopolitan. For those with a Scorpio moon, they can often be highly emotional and have a lot of needs that they'll want to be met in order to be at their happiest (via Stars Like You). Jenner's moon placement also hints that she enjoys public recognition and has a successful career, per Love To Know.
Meanwhile, Jenner's rising sign is a Capricorn, which could mean that she feels a lot of responsibility and works hard to make her dreams into a reality. Capricorn rising signs are often associated with being loyal, energetic, enthusiastic, and very organized (via Your Tango). However, they can also have moments of being pessimistic despite all of their big dreams and their great work ethic.
It seems that Jenner's birth chart suggests that her career and goals are very important to her, which seems to be on track from her fans' point of view. The youngest member of the Kardashian/Jenner family has definitely made a name for herself and left her mark in the beauty world and on social media.